Staffing for Human Resources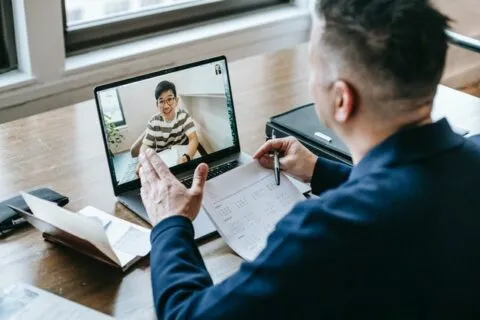 When a company needs help hiring any type of Human Resources worker, they can turn to Tier2Tek Staffing. As a staffing agency, Tier2Tek provides various employment types for your unique hiring needs, including Direct Hire, Outsourced, Temp-To-Hire, Temporary, High-Volume Staffing and Seasonal Staffing. Let's find the right staffing solution for your business.
---
What is Human Resources?
Every business or organization, large or small, has a Human Resources department. Human Resources (HR) deals with the operations of employees as, well, humans. Think of it this way; if something involves employee treatment, hiring, or onboarding, the Human Resources department is there.
From establishing new workers to handling any employee peer issues, the Human Resources department is the backbone of a company's ethics and registration. If your company needs someone to deal with employee relations, hiring and record keeping, then you need someone from the HR industry.
HR representatives act as liaisons between employees and upper management. They are the diplomats of the labor department, so to speak.
5 Facts About the Human Resources Industry
As of 2020, the median salary for HR professionals was $100,000.
According to BambooHR, 25% of companies' onboarding programs don't include any form of training. Ultimately, this is where an HR rep would step in.
Companies with high employee engagement are 21% more profitable.
Approximately 47% of HR departments claim that employee retention is their biggest challenge.
Business experts claim that an Human Resources department or employee is needed once a company reaches 15-25 workers.
Positions We Staff
As a national staffing and recruiting agency, Human Resources is our speciality. Tier2Tek has years of experience in the HR world, and due to that, we know exactly what to look for to find top-tier candidates. Simply put, we know Human Resources.
If your company or organization is looking for any position in the HR field (or any field), contact us. We have a large database of prescreened candidates ready to go. We strive to find you the best worker the first time, providing you with a staff that we would employ ourselves.
---
---