Staffing for Customer Service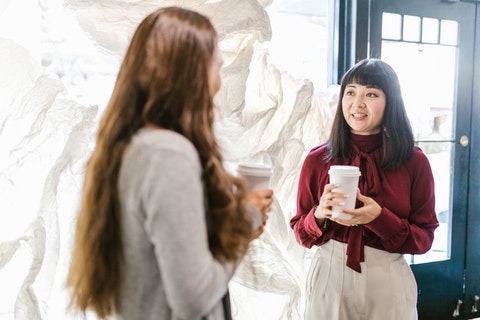 When a company needs help hiring any type of Customer Service representative, they can turn to Tier2Tek Staffing. As a staffing agency, Tier2Tek provides various employment types for your unique hiring needs, including Direct Hire, Outsourced, Temp-To-Hire, Temporary, High-Volume Staffing and Seasonal Staffing. Let's find the right staffing solution for your business.
---
What is Customer Service?
Customer Service and Customer Care positions have varying responsibilities. In general, Customer Care Representatives answer phone calls from customers and do their best to resolve their questions and concerns.
Based on the company needs, this position can either be onsite or remote, but is perfect for remote work. Customer Service Agents can screen the phone calls from a home office or at the company location. To be able to work remotely, Customer Service Agents should have a reliable broadband internet connection, quiet workspace and up-to-date hardware.
5 Tips for Customer Service
Working with upset customers and new clients can be hard. Here are some tips to improve your Customer Service skills.
Use Clear Communication: Look, using colloquial diction is the key to speaking to upset customers. Eliminating the chances of miscommunication is a key component to improving customer relations. Practice speaking calmly and directly.
Follow Up: Nothing shows your company cares more than following up after an issue. Reach back out to customers after pacifying problems to make sure everything is satisfactory.
Empathy is Key: Remember to place yourself in the customer's shoes. It may seem hard to understand why someone is upset from the other side.
Don't Be Afraid to Ask Questions: Ask customer's questions to help you better understand and address their issues. Also ask customer's if they understand what you are offering, too. Communication needs to be clear.
Know Your Customers: Knowing about your regular customers, their values and small details can help make problems smoother. It can also help retention in the case of a critical issue.
Positions We Staff
Looking to hire Customer Service specialists for your business or organization? Tier2Tek Staffing knows customer service. In fact, we built our reputation off of it.
With a recruiting team with years of hiring experience, we know what to look for in candidates. Regardless of the role, from representatives to managers, we can provide you with the best employees nationwide. Overall, our goal is to bring you the best possible candidates within your timeframe.
We stand by being transparent and proficient. We take the time to learn about your business and find the right fits, every time
---
---