Staffing for Bioscience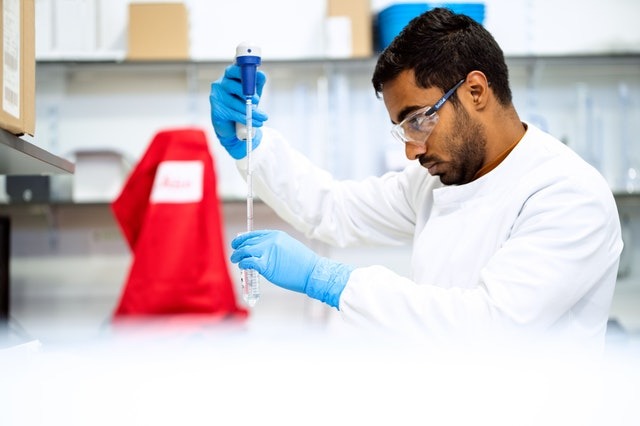 When a company needs help hiring any type of Bioscience worker, they can turn to Tier2Tek Staffing. As a staffing agency, Tier2Tek provides various employment types for your unique hiring needs, including Direct Hire, Outsourced, Temp-To-Hire, Temporary, High-Volume Staffing and Seasonal Staffing. Let's find the right staffing solution for your business.
---
What is Bioscience?
The study of life is crucial for, well, life.
Simply put, Bioscience is the study and application of all biological solutions. While the umbrella term can be broken down into various fields, it is overall known as the advancement of life for humans, animals and plants. These roles can range from developing healthier ingredients to creating biodegradable materials from synthetic feedstock.
There are an unlimited amount of roles in Bioscience, and the number continues to grow with advancements. A Bioscientist can be a manager of clinical data, a drug safety specialist, a clinical trial scientist or a pharmacologist.
Ultimately, if you are looking to staff an employee that works in the science of Biology, Tier2Tek is here to help.
4 Main Fields of Bioscience
While a list of Bioscience fields could stretch throughout a book, the profession is often broken into four broad fields.
Medical Sciences: The field of human studies and how they can improve health. Examples are Cardiology, Pediatrics and Biotechnology.
Agricultural Sciences: The field of human interaction with the environment. Examples are Animal Husbandry, Marine Biology and Nuclear Biology.
Science based on organisms: An extremely broad term for the study of major branches of life. The main examples are Botany, Human Biology, Microbiology and Zoology.
Subdivisions based on their approaches of study: An extremely broad term for any field applicable to a specific form of Biology. Examples are Biochemistry, Ecology and Immunology.
Positions We Staff
Need to hire Bioscience workers? Regardless of position or employment type, Tier2Tek Staffing is here to help with all of your hiring needs. Simply put, we strive for staffing excellence. We take the time to get to know your company.
As a national staffing agency, Tier2Tek has a database of prescreened candidates for any profession. Simply put, we rely on transparency and dedication to bring you the best possible employees within your timeframe. Regardless of role or employment type, we can help you find the perfect match.
---
---