Staffing for the Automotive Industry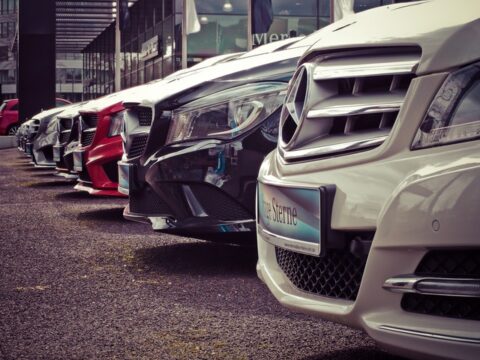 When a company needs help hiring any type of Automotive worker, they can turn to Tier2Tek Staffing. As a staffing agency, Tier2Tek provides various employment types for your unique hiring needs, including Direct Hire, Outsourced, Temp-To-Hire, Temporary, High-Volume Staffing and Seasonal Staffing. Let's find the right staffing solution for your business.
---
What is an Automotive Worker?
The Automotive industry is anything related to motor vehicles. From designing new cars to working on them, Automotive workers stretch throughout an endless list of roles.
Automotive work is applicable to a plethora of fields. Overall, an Automotive professional uses a history of mechanical knowledge and experience to help maintain production, development, sales and/or marketing.
From drawing prototypes to distribution to dealerships, Automotive workers make up any role regarding motor vehicles.
5 Facts About the Automotive Industry
923,000 Americans work in motor vehicles and parts manufacturing, and 1,251,600 are employed by automobile dealers.
As of 2019, 91.3% of households report having access to at least one vehicle.
Germany exports more vehicles than any other country. In 2019, Germany exported 18.7% of the world's vehicles.
According to government estimates, there are about 222 million licensed drivers in the United States, which means that about 69% of our country has a driver's license.
There are approximately 1.41 billion vehicles registered in the world.
Positions We Staff
Looking to hire a mechanic or engineer for your company? Tier2Tek is ready to help your business fill any Automotive roles.
With a selection of experienced recruiters with years of Automotive experience, we can bring you the best possible candidates within your timeframe.
At Tier2Tek, we strive for efficiency and transparency. We take the time to get to know your company and your culture. This process allows us to bring your the greatest employees quickly and efficiently. Ultimately, we want to bring your candidates that we would hire ourselves.
Regardless of the Automotive position you need filled, Tier2Tek is here for you.
---
---