Staffing for Agriculture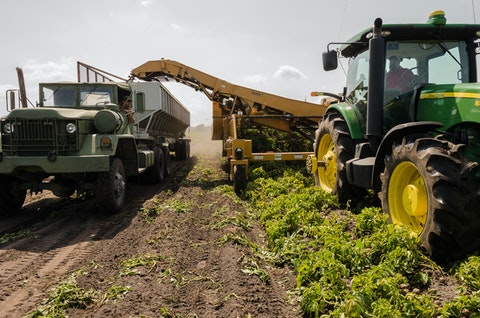 When a company needs help hiring any type of Agricultural worker, they can turn to Tier2Tek Staffing. As a staffing agency, Tier2Tek provides various employment types for your unique hiring needs, including Direct Hire, Outsourced, Temp-To-Hire, Temporary, High-Volume Staffing and Seasonal Staffing. Let's find the right staffing solution for your business.
---
What is Agriculture?
Agriculture is work related to the cultivation of soil, maintenance of crops and growing of livestock. Agricultural workers are professionals in all aspects of farming, livestock and other natural production.
Agriculture is applicable to a plethora of fields (pun intended). Overall, an Agriculture professional uses a history of knowledge and experience to help maintain production, take care of animals or help create efficient economic systems.
From the planting of seeds to the distribution to vendors, Agriculture workers make up any role regarding natural vegetation and products.
4 Major Branches of Agriculture
While a list of Agriculture fields could stretch throughout a book, the profession is often broken into four broad fields.
Livestock Production: The raising, handling and manufacturing of all animal-based products.
Crop Production: The growing, sowing and manufacturing of all plant-based products.
Agricultural Economics: The applied field of economic theory and procedures in relation to the selling of crops and livestock.
Agricultural Engineering: Combining science and agriculture to create designs and principals for machinery and manufacturing.
Positions We Staff
As a national staffing agency, Tier2Tek is ready to help your business fill any Agricultural roles. Furthermore, we have a selection of experienced recruiters with years of working in the industry. As a result, we can make sure we find you the best Agricultural candidates within your timeframe.
At Tier2Tek, we strive for efficiency and transparency. We take the time to get to know your company. Overall, we want to bring you the best candidates available.
---
---