Sound Engineer
Employment Agency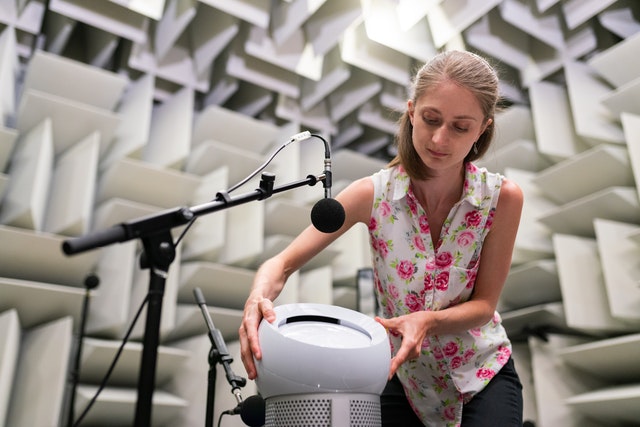 Looking to simplify your staffing?
Tier2Tek Staffing provides premier employment solutions for Sound Engineer staffing.
The main responsibility of the role is to set up and control audio-related equipment for a plethora of productions.
---
What Does a Sound Engineer Do
Looking for a specialist in sound? Looking for an expert to control the sound in your production, performance, video shoot, or presentation? You are looking for Sound Engineer Staffing.
Firstly, the Sound Engineer takes the time to determine what type of amplification and sound equipment your production needs. Whether an audio recording, presentation, or event, the Sound Engineer will figure out what is needed to properly amplify sound for the production.
Furthermore, they will be there to control and maintain the sound equipment during the process. They are audio experts that understand a plethora of concepts in both sound and engineering. From controlling soundboards during plays to setting up microphones for commercial videos, the Sound Engineer can handle it all.
Responsibilities
Firstly, performs the load-in and out of equipment and rental equipment.
Secondly, sets up and breaks down band and event equipment.
Finally, performs cabling and patching.
Completes audio adjustments, maintaining safe audio levels.
Audio Control Boards operations.
Responsible for protecting, maintaining and repairing audio equipment.
Assists the production manager with the technical advance with Artist's representatives.
Ensures proper care and handling of all company and rental audio equipment.
Interacts with visiting production crews to ensure a successful show.
Distributes or creates audio plans.
Oversees and operates systems pertaining to audio throughout the entire venue.
Ensures audio needs are scheduled and met and executed with the utmost professional attitude.
May assist the Stage Manager with show passes.
Assists lighting crew with stands, microphones, cables, etc.
Assists with any Special Events operations.
Why Work With Tier2Tek Staffing?
Overall, we stand by honesty and communication. We stay in contact with you throughout the entire hiring process. There are no hidden fees or stipulations.
Furthermore, we assign every client a personalized account manager. This allows us to learn about your company's culture and candidate qualifications.
Finally, we have a national database of prescreened candidates ready to work. We can fill any hiring volume with efficiency.
If and when you need a reliable staffing agency that can fulfill your direct-hire staffing needs, Tier2Tek Staffing is the right choice.
Overall, Tier2Tek Staffing has a dedicated team of recruiters that have strategies and resources for attracting and retaining top talent in any organization.
---