Staffing for Startups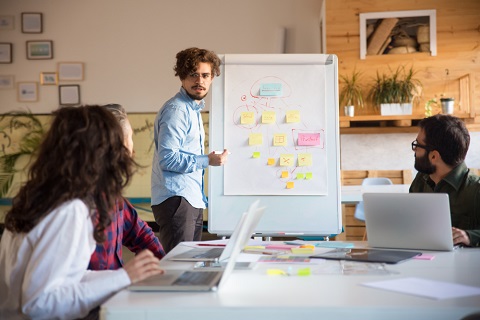 When a company is just starting out, they need to hire the backbone of their team. They need staffing for startups.
If a startup is looking for a variety of candidates to fill their new roles, they turn to a staffing agency to help.
How Does Startup Staffing Work?
Startups need more than an owner to function. In fact, startups need a plethora of different roles to get their feet off the ground.
Furthermore, if the owner is new to the industry or city, they may not have a lot of contacts for recruitment.
When a startup needs to fill multiple roles in a timeframe, they look to staffing agencies to help expedite the process. Staffing agencies like Tier2Tek can make startup staffing easy, whether it be a large number of candidates in one field, candidates in a plethora of fields, or candidates for different locations.
Things to Consider When Staffing for Startups
So, you have your company idea and are ready to launch your startup. Next, it's time to find employees. Staffing and recruiting can be a hard process, especially with newfound companies.
Here are a few things to consider when hiring for a startup.
What Are All the Roles You Need?
It can be hard to know exactly what roles you must fill until you need them. What specializations do you need for every aspect of your business? Are you looking for direct-hire candidates?
What is Your Culture?
What kind of candidates are you looking for? In addtion, what purpose and culture are you trying to instill at your startup? What should be the values of your employees?
Benefits and Compensation Plans
What are the packages you are willing to offer your new employees? Moreover, what salaries are you willing to pay for each role? What puts you above other companies?
The average number of employees in a startup decreased from 5 in 1994 to 4 in 2019, a 20% drop. Competition to land great employees is fierce. How can you entice them?
We Are Here For You
Tier2Tek Staffing Agency is prepared to answer all of these questions for you. As a national recruitment company, we have specialists knowledgeable in all facets of staffing. Make your startup staffing process easier by working with a company that can bring you top-tier talent in your timeframe.
---
Benefits of Working with Tier2Tek
When Staffing for Startups


Dedication
A dedicated account manager will be assigned to assist you with your hiring needs. Based on your industry, we will connect you with an expert account manager in your field.


No Commitment
If you are not satisfied with the candidates we provide you, you are not obligated to pay anything. We will go back to the drawing board to find you the perfect employees.


Quick and Easy
With a database of prescreened candidates, we make the hiring process painless. We will bring you top-tier candidates within your timeframe. Our goal is to get it right the first time.