Restaurant Manager
Staffing Agency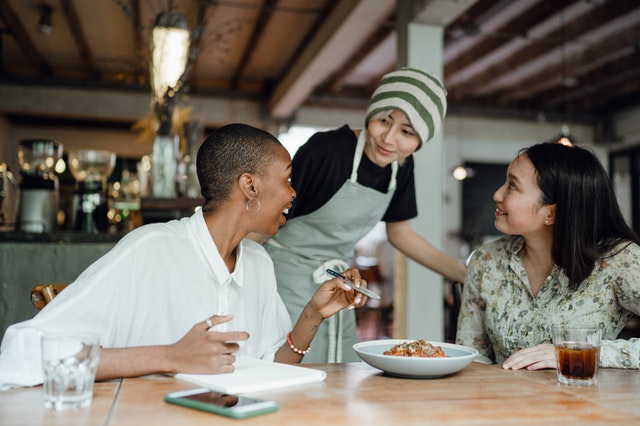 Looking to simplify your staffing?
Tier2Tek Staffing provides premier employment solutions for Restaurant Manager staffing.
The main responsibility of the role is to lead teams and control finances in a restaurant.
Need to hire in December 2023?
---
What Does a Restaurant Manager Do
Managing on its own is an art. Overseeing a collection of employees, ensuring best practices, and dealing with customer service is a tough gig. Managing a restaurant is an entirely different battle. If you are looking for a food and service expert to oversee your restaurant operations and employees, you are looking for Restaurant Manager staffing.
Overall, a Restaurant Manager's duties can vary widely. Some Managers may be asked to lead kitchen staff, front-of-house staff, or both. Furthermore, the Manager may be asked to help control restaurant finances like the cost of production, new menus, and product prices. Basically, they are experts in the industry that can follow through with any aspect of a food business.
Responsibilities
Firstly, develops operational guidelines by initiating, coordinating, and enforcing program, operational, and personnel policies and procedures.
Secondly, maintains dining room staff by recruiting, selecting, orientation, and training employees.
Thirdly, prepares dining room staff by introducing menus and teaching food presentation techniques; conducting food and wine tastings; giving instruction in etiquette and serving techniques.
Overall, maintains dining room staff job results by coaching, counseling, and disciplining employees; planning, monitoring, and appraising job results.
Finally, assists in welcoming patrons by exchanging pleasantries, then escorting them to the dining area; seating them; presenting and introducing menus; announcing the waitperson's name.
Furthermore, maintains dining room ambiance by inspecting and monitoring serving stations, table linens, floors, seating, lighting, and music.
Protects dining room assets by adhering to security policies and procedures.
Then prepares reports for facility management by identifying patron service requirements; observing and recording patron reactions to meals; beverages and the restaurant environment.
Maintains professional and technical knowledge by attending educational workshops; reviewing professional publications; establishing personal networks; participating in professional societies.
Contributes to team effort by accomplishing related results as needed.

Why Work With Tier2Tek Staffing?
Overall, we stand by honesty and communication. We stay in contact with you throughout the entire hiring process. There are no hidden fees or stipulations.
Furthermore, we assign every client a personalized account manager. This allows us to learn about your company's culture and candidate qualifications.
Finally, we have a national database of prescreened candidates ready to work. We can fill any hiring volume with efficiency.
If and when you need a reliable staffing agency that can fulfill your direct-hire staffing needs, Tier2Tek Staffing is the right choice.
Overall, Tier2Tek Staffing has a dedicated team of recruiters that have strategies and resources for attracting and retaining top talent in any organization.
---