Sometimes job seekers don't want to partner with a staffing agency because of the misconception that employment agencies only place people in temporary roles.
Also, some job seekers may not like to work with a staffing agency because they think they must pay before they can work with a recruiter. However, these two perspectives are not true for all staffing agencies.
Employers turn to staffing agencies to have access to top talent and achieve workforce flexibility. According to American Staffing Association, in the United States, there are about 25,000 staffing companies with 49,000 offices across America. Nearly, 56% of these companies are in the contract and temporary staffing sector of the industry.
Searching for a new job can be overwhelming. Whether the right employer is not hiring or you don't have the qualifications listed for your dream employment, you may feel unlucky.
Nevertheless, to make use of your opportunities for landing the right job, you must make use of the available resources. Improve your chances of landing the job you always wanted by working with the right recruiting company. This will set you apart from other candidates and help you with your career growth.
Reasons Why You Should Work With a Staffing Agency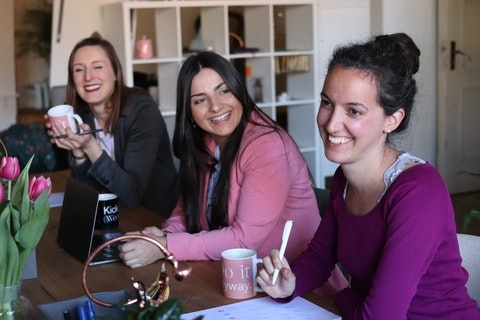 The job process can be a daunting task especially when you are searching for jobs on your own. Searching for open employments, knowing employers, and attending interviews may feel like a full-time job.
However, there are several benefits of working with a staffing agency, they include the following:
1. Your Job Search is Streamlined
Working with an employment agency can be an ideal way to simplify your job search. Many job seekers may not know that working with a staffing agency will ensure they get a job in the right industry.
2. Access to Different Jobs and Multiple Employers
An employment agency act as a bridge between employers and jobseekers. Therefore, a staffing agency will be able to identify the right company for a job candidate.
Also, it will get the organization access to getting the right candidate that has the experience and skills needed to work on a job. Additionally, job seekers will have a wide range of options to choose from.
3. Access to Career Coach
Instead of looking for jobs on your own, you can get the assistance of a staffing agency. An employment agency will act as a personal career coach in your job search and will offer you different tips on how to improve your resume, ensure your resume get to the right hiring managers, acts as a feedback channel and support you in getting the right job.
Also, a staffing agency will work with you and go over the type of job you are searching for, know your previous jobs, and will make your work history error-free before sending it to the employers.
4. Access to More Employers
Making use of an employment agency to get a job will ensure your resume gets in front of many employers. Staffing agencies have access to several organizations that are searching for candidates. They also work closely with companies that have available positions in their organizations.
Therefore, you have a better chance of getting a great job. Staffing agencies can send your resume to several employers who are hiring because they have the database of different organizations.
5. Job Flexibility
Starting a new job may come with excitement and anxiety. You may also have doubts about if the position is right for you. However, when you work with a professional staffing agency, recruiters know whether your new job may be the best fit after you have given it a chance. If you find that it is not what you are looking for, a recruiter will assist in your transition into a new position without facing any issues.
6. Working with a Professional Staffing Agency Will Give You Peace of Mind
Whether you are a job seeker searching for a job or an employer looking for the right candidate for the available role in your organization, it's ideal to work with a professional staffing agency like Tier2Tek IT Staffing.
Tier2Tek IT Staffing has been in the staffing industry for many years and has developed a network of reliable connections. Whether you're a job seeker or an employer, we know the right people to bridge the gap and grow your workforce with quality candidates.