Temp Staffing Agency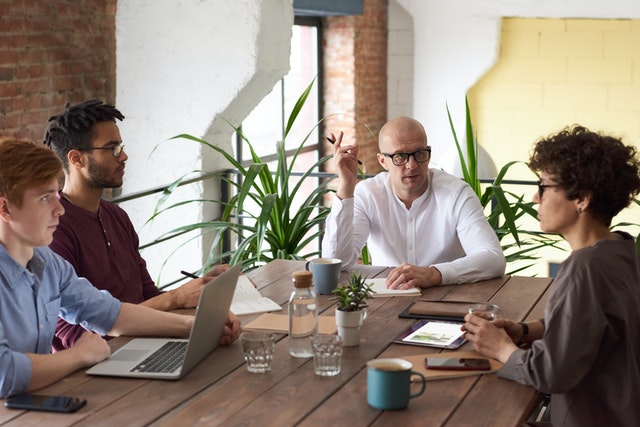 Temp Staffing Agency is when a business uses a staffing agency to recruit short-term personnel for temporary projects and labor. The temp employee is aware of the assignment duration and agrees to the terms. After the assignment is completed, there are no expectations for the worker to continue employment.
For Experienced Staffing
Tier2Tek Staffing Firm has multiple years of experience in staffing for an array of roles and positions. Most importantly, we make sure all our candidates have a background in customer service. Let us know about your unique hiring needs and we will provide you talented candidates based on your timeframe
---
How Does a Temp Staffing Agency Work?
At times, businesses need temporary specialists to assist with projects or a surge of workload. For example, businesses may need an expert to integrate a new system into the infrastructure.
A specialized temp staffing agency can help businesses fill those short-term hiring needs. By using a temp agency to hire employees, businesses can find expert help quickly. Moreover, they can tap into the expert recruiters who specialize in their field.
Here is how the process works. First, the business identifies the position they need to fill. Next, they review a few temp agencies that are hiring for the position right now. It is also a good idea to contact the temporary employment agency and explain the hiring needs.
Afterwards, the temp employment agency will provide qualified candidates to the business. Thereafter, the business will conduct final interviews before hiring. Finally, the business will hire an employee as a contractor through the temp agency.
Once the project is completed, the employment will be concluded. As a result, the temp employee will no longer work for the client company.
Tier2Tek Staffing specializes in IT temp staffing. We are here when businesses need short-term positions filled quickly. Let us know how we can help you fill your temp positions today.
Benefits of Using a Temp Staffing Agency
Temporary staffing agencies provide many benefits for both employers and job seekers. For example, some of the best temporary employment agencies can help job seekers gain experience in short-term projects. On the other hand, businesses use temp agencies to hire employees to help them with work overload.
Oftentimes, many entry-level job seekers are turned down from positions due to lack of experience. Temp agencies can help job seekers gain essential experience with short-term project work. As a result, many entry-level job seekers find it immensely beneficial to add these experiences on their resume to help find permanent careers.
In addition, businesses work with temporary employment agencies for a range of needs. From short-term projects, to extra help with overflow of work, businesses use temp agencies to hire temporary employees.
Prescreened Candidates
Some of the best temporary employment agencies always have prescreened candidates ready for the job market. That is to say, candidates have already gone through the screening process and the temp staffing agency is actively looking for companies who need to hire.
As a result, temporary staffing agencies already have great talent available before businesses open a requisition. As a staffing agency, Tier2Tek already has a large pool of potential candidates screened and ready for work. From IT temp staffing to call center temp services, Tier2Tek provides solutions for businesses of all sizes.
Experienced Temp Agency Recruiters
Staffing agencies screen and interview candidates every day. As a result, they develop a vast amount of recruiting experience in their industry. In most cases, temp agency recruiters have more experience than most internal HR recruiters.
When businesses need temp staffing, it is easier to use a temp staffing agency to hire employees. By doing so, they save on time and resources.
Hire Talent Quickly
By working with a temporary staffing agency, businesses can hire quickly and efficiently. Moreover, they have countless candidates who are actively seeking temporary work. Many skilled job seekers look for short-term projects and work exclusively with temp agencies for new projects. For the rest of the year, they take time off and enjoy living life.
Therefore, many businesses have established relationships with staffing agencies when they need to hire skilled, temporary employees.
The best temporary employment agencies can provide prescreened candidates which short notice. As a result, businesses depend on them to find the right talent quickly.
Job Seekers Can Gain New Experience
With short-term projects, many temp workers like to take on new challenges and gain new experience. For example, jobseekers like projects managers and software developers often look for temporary jobs to work on short-term projects.
Afterwards, they gain new experiences and add to their growing resume. With the newly gained experience, they can take on even more challenging projects with temporary jobs.
There are many temp agencies hiring now for multiple projects in short-term positions. Tier2Tek is one of them! Contact us today to find out more about some of the vacant temp positions we have available. By doing so, we can assist you with gaining new experience and building your resume.
Working With Tier2Tek for Your Temp Staffing Needs
When you work with Tier2Tek staffing, you work with one of the most reputable staffing agencies in the business.
For example, our recruiters have years of experience in multiple industries. We screen every candidate and only suggest the best to our clients.
Most importantly, we understand our candidates represent our reputation. Therefore, we only suggest the most ideal applicants that we ourselves would hire.
See why so many businesses depend on the best-in-class staffing services of Tier2Tek.
Dedicated Account Manager
For every client, we make sure we have a dedicated account manager working every step of the way. From understanding your staffing needs to finding the right fit for your business culture, we make sure that the dedicated account manager provides best-in-class staffing services.
Get Started with Tier2Tek Staffing
Simply email us or give us a call at 720-722-7285. An account manager can assist you with your temp staffing needs today!