Ship Engineer Staffing Agency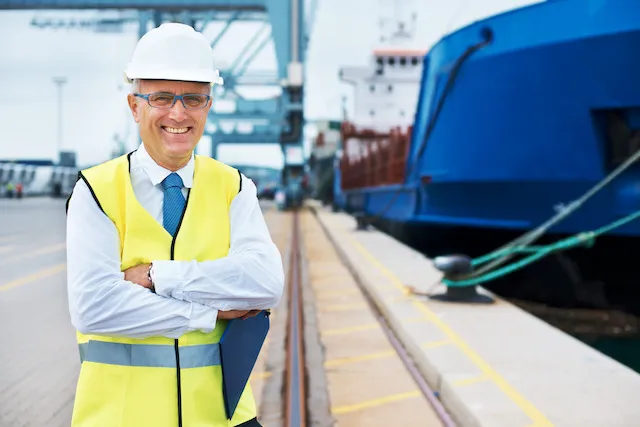 Looking to simplify your staffing?
Tier2Tek Staffing provides recruitment solutions for Ship Engineer Staffing.
The main responsibility of the role is to manage a team of technicians on a large ship.
Need to hire in December 2023?
---
What Does a Ship Engineer Do
Looking for an expert engineer to make sure that your large ship is running smoothly? Looking for a leader to oversee a team of technicians aboard a commercial or production transportation vessel? You are looking for a Ship Engineer.
Overall, the Ship Engineer (often referred to as Marine Engineer) oversees a team of mechanics aboard a cruise, naval, or container ship. The team works to make sure all mechanical aspects are operating safely. This may include engines, pumps, propeller shafts, electronic equipment, and auxiliary equipment.
Ultimately, it's impossible to pinpoint their exact tasks. They may be working on a variety of different issues and mechanical aspects. Regardless, they are experts on naval engineering.
Example Responsibilities
Reports to the captain of the ship. Is primarily responsible for the machinery operation of the ship including start-up and shut-down procedures of main engine(s) and auxiliary generators.
Requires the individual to work independently in assessing any mechanical breakdowns (machinery, pumps, hydraulics, electrical) from tear down, procurement of parts, and rebuild to final installation.
Operates all machinery of the hopper dredger.
Performs preventive maintenance according to the procedures and guidelines.
Performs repairs and maintenance of the engine room and all equipment on board.
Ensures proper functioning of equipment on board.
Dismantles, repairs, and reinstalls equipment relating to diesel main engine(s), auxiliary diesel engines, hydraulic power packs, water pumps, and electrical systems onboard the vessel.
Understands and comprehends vessel drawings (hull, piping diagrams, machinery, and electrical layout).
Average Salary
According to GlassDoor, the average salary for a Ship Engineer is $107,979 a year.
Why Work With Tier2Tek Staffing?
Overall, we stand by communication. We stay in contact with you throughout the entire hiring process. There are no hidden fees or stipulations.
Furthermore, we assign every client a personalized account manager. This allows us to learn about your company's culture and candidate qualifications.
Finally, we have a national database of prescreened candidates ready to work. We can fill any hiring volume with efficiency.
If and when you need a reliable staffing agency that can fulfill your direct-hire staffing needs, Tier2Tek Staffing is the right choice.
Overall, Tier2Tek Staffing has a dedicated team of recruiters that have strategies and resources for attracting and retaining top talent in any organization.
---