Data Engineer
Employment Agency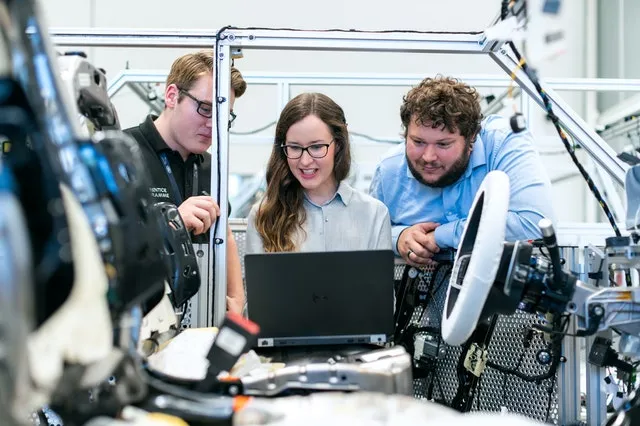 Looking to simplify your staffing?
Tier2Tek Staffing provides premier employment solutions for Data Engineer staffing.
The main responsibility of the role is to oversee the quality and reliability of a company's data.
---
What Does a Data Engineer Do
Looking for a specialist to help implement create and control systems that collect and manage data? Looking for an expert to keep an eye on the quality and safety of your company's analytical data? You are looking for Data Engineer staffing.
Data is crucial for any business. Not only does it provide information for every facet of an organization, but it may control the outcome of sales, projects and other crucial processes. If your data is not safe, or not stored properly, you can lose an extreme amount of time and resources. Someone must make sure that your data is accessible and that accessing services are working properly
Overall, a Data Engineer is a software expert that works to create machine-readable data solutions for your business. They create and test architectures that allow other members of your organization (i.e. data scientists and analysts) to safely access and observe crucial data. Basically, they are the ones to create data-containing systems.
Example Responsibilities
Firstly, completes programming solutions when problems arise.
Secondly, interacts with users for programming specification clarification and detail.
Thirdly, writes technical documentation.
Finally, provides user support for business associates via phone, email and in-person.
Performs software testing.
Has the willingness to work outside standard business hours to resolve issues or complete special projects.
Tracks and maintains constant communication with the customer from the beginning to the end of any established case, issue, or concern.
Remains highly adaptable.
Manages data extraction and ETL tasks.
Builds reports to specifications of management, finance and regulators.
Maintains the data schema of core systems and updates them as needed.
Establishes engineering best practices and methodologies to ensure data transformations and computations are accurate, efficient and tested.
Average Salary
According to GlassDoor, the average salary for a Data Engineer is $115,259 a year.
Why Work With Tier2Tek Staffing?
Overall, we stand by honesty and communication. We stay in contact with you throughout the entire hiring process. There are no hidden fees or stipulations.
Furthermore, we assign every client a personalized account manager. This allows us to learn about your company's culture and candidate qualifications.
Finally, we have a national database of prescreened candidates ready to work. We can fill any hiring volume with efficiency.
If and when you need a reliable staffing agency that can fulfill your direct-hire staffing needs, Tier2Tek Staffing is the right choice.
Overall, Tier2Tek Staffing has a dedicated team of recruiters that have strategies and resources for attracting and retaining top talent in any organization.
---