A Temp Agency is an organization that helps connect companies with job seekers. For organizations, a temp agency can be the best option for short-term or volume staffing.
Moreover, job seekers can partner with a temp agency to help them find the right job.
Merriam Webster defines it as "an agency whose business is to find jobs for people seeking them or to find people to fill jobs that are open."
In short, a temporary agency can help both businesses and job seekers make the perfect connection.
Why Companies Use a Temp Agency
Temp Agencies Have Specialty Recruiters
Sometimes it becomes difficult for an internal HR recruiter to find talent for specific skill sets.
For example, when an IT leader needs specific expertise for a large project, the internal recruiter team may not be well versed with the technical requirements. As a result, the recruiter and the IT leader will need to have several communications to source candidates.
Sometimes, the recruiter may feel a bit confused and may not be able to identify the appropriate experience in candidates. Consequently, companies choose to work with employment agencies to tap into their expertise and provide them appropriate candidates.
A Temp Agency Saves Time
Departmental leaders are busy with operations. From responding to emails and addressing critical tasks, leaders put hiring for positions lower on their priority list.
Therefore, working with a staffing agency can allow leaders to continue their work while an external recruiter sources the right fit.
Avoid Bad, Toxic Hires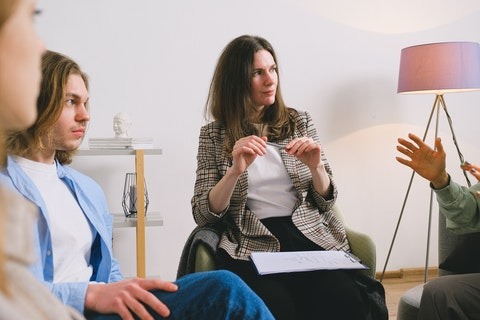 A recent CareerBuilder survey states nearly three in four employers experience a bad hire. So how can companies avoid hiring toxic employees?
Firstly, companies should work with a temp agency that has very flexible conversion rates. For example, Tier2Tek has a 0% conversion fee after the first month. In other words, companies pay nothing to convert a contracted employee after the first month. Other companies charge at least 30% after 3-6 months.
Secondly, companies develop trust in the staffing company they work with. A good temp agency not only finds candidates who have genuine interest in working for their clients but are also professional and have the track record to prove it. Furthermore, a reputable temp agency will invest time and money to check the candidate's background and speak to previous employers.
Finally, a temp agency can assist organizations with temporary, contractual hires for probation periods. As a result, companies can hire candidates and track their performance for the temporary period. If their performance is not satisfactory, the organization can work with the temp agency to dismiss the candidate.
A Temp Agency Has a Large Talent Pool
When job seekers are in the market, they often contact staffing agencies for assistance. Sometimes, the right positions will be available.
If not, candidates will build a profile within the staffing agency so they become considered as soon as a fitting position becomes available.
Therefore, Tier2Tek has a large pool of talent in our database, many of which we have a close relationship with and would recommend to any organization.
Why Job Seekers Use a Temp Agency
A Temp Agency Provides Multiple Opportunities to Choose From

Many Job Seekers turn to a staffing agency for multiple opportunities. Staffing agencies work with multiple companies for their hiring needs. Therefore, staffing agencies have multiple opportunities available. Based on the needs of the company and the job seeker, the staffing agency helps connect the two parties.
For example, the outsourcing agency can provide recruiting services for organizations in specialized areas. As a result, a recruiter will have more capable recruiters than most internal HR (Human Resource) departments. Check our current openings with our clients.
Resume Feedback From Experts in the Temp Agency
A recruiter's job is to review hundreds of resumes daily. Additionally, they communicate with hiring managers from large organizations. As a result, they know what a great resume looks like. By working with a staffing agency, job seekers can receive invaluable feedback to improve their resume and catch the hiring manager's attention.
Introduction to Large Organizations
Staffing firms often work with Fortune 500 companies. As a result, they have strong relationships developed with hiring managers. In other words, working with a staffing agency can get a job seeker in the door.