Software (SW) Developer Staffing Agency
.NET, C, C++, C#, VB Developer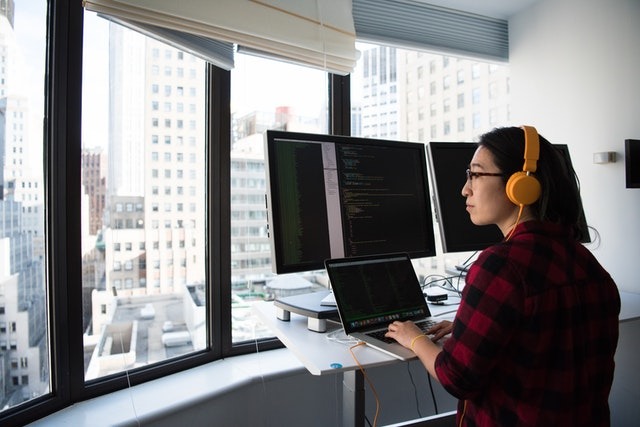 Software development staffing by Tier2Tek technical recruitment Agency. The Software developer is a very skillful role that requires a great deal of expertise. Software developers are highly methodological and have a great deal of precise programming knowledge.
---
For Experienced Software Developer Staffing
Email us or call us at (720) 722-2385. We provide Staffing Solutions Nationwide.
Tier2Tek IT staffing firm is it technical recruitment agency that assists organizations with software developer staffing. Although Denver based, we have software developers available nationally to assist your organization with your development needs.
We would like to get to know your business and your immediate hiring needs so we can connect you with talented software developers who are in the job market. Please contact us and that a dedicated account manager will work directly with you to find the ideal candidate.
What Does an IT Software Developer Do?
Software developers are computer programmers who are well versed in the latest computer languages.
The software developer designs and builds custom software systems for an organization. Moreover, the software can be developed to automate processes and make the company more efficient.
Alternatively, software developers can work for software development companies creating custom software for clients.
Sample IT Provisioning Job Description for Staffing
Responsibilities for Software Developer
Work with team members to identify the best course of action for client requirements
Bill software that optimizes business processes and streamlines for efficiency
Continuously maintain and upgrade software based on customer requirements
Test and configure software for quality assurance prior to launch.
Analyze code and identify problems to ensure smooth operation of programs.
Ensure privacy is in place with intellectual property of software codes.
Work with leaders in this offer department to identify ways to improve the efficiency of programs.
Train customers on the usage of software and provide documentation.
Qualifications for Software Developer
3-5 years of software applications and development in various languages
Certification and computer languages for based level understanding
Worked on large-scale software for enterprise level companies
Have experience with open source technology and how avoid intellectual property infringements
Experience coding languages such as Java, C++, PHP and more
Must have exceptional collaboration and communication skills
Demonstrated knowledge of developing secure software a company needs
The ability to identify problems in code our
Identify weakness in code and methodologies for improvement
Be able to develop code for multiple projects at a time