PC Technician Staffing Agency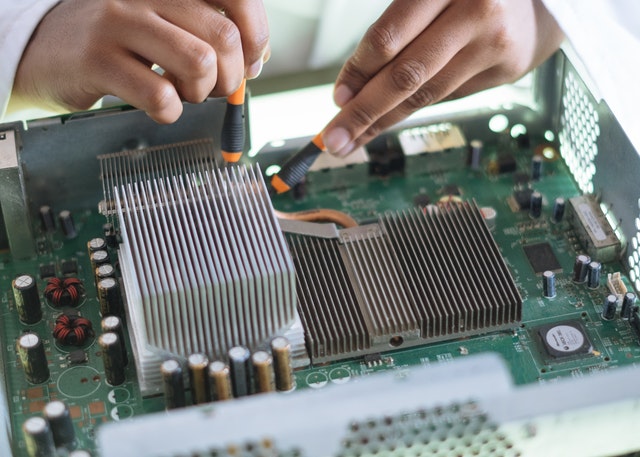 PC technician staffing is one of the specific positions our employment agency specializes in. From small computer shops to large enterprises, our temp agency can help you find the right PC technician for your company.
---
For Experienced PC Technician Staffing
Email us or call us at (720) 722-2385
Tier2Tek staffing agency can help you find the ideal candidate for your PC staffing needs. Whether your business is a local computer shop or a national chain, Tier2Tek temp agency can help. For example, we have helped some of the biggest names in the industry.
At times, businesses need extra PC technicians to handle the increase in workload. Our employment agency specializes in PC technician staffing and we can find the ideal fit for your employment needs.
What Does a PC Technician Do?
A PC technician troubleshoots computers and resolves technical issues. For example, a technical issue might be a virus removal or changing out a physical part inside of a PC.
A PC technician is often A+ certified and has years of experience building a dissembling PC hardware. When consumers have problems with their PC, the technician can diagnose the problem and resolve the issues.
For example, we have helped staff for companies like Micro Center and other large national computer stores. If your company needs extra help with PC technician staffing, contact us today. Tier2Tek IT Staffing is one of the top staffing agencies in the nation.
Sample Job Description for Staffing
Summary
The PC Technician will be working in a computer shop. Typically, they troubleshoot computer problems. In addition, they dissemble, reassemble, change parts and install operating systems on PCs, Mac and other hardware.
In summary, they are be responsible for the diagnosing and fixing workstations.
Requirements
Build and dissemble computers and laptops
Troubleshoot hardware, software and resolve issues
Ability to image and deploy OS to computers
Backup and restore computers
Troubleshoot viruses and clean up
Provide guidance to customers about technology
Follow documentation and standard operating procedure
Experience with MS office, Google G suite, etc.
Knowledge of TCP/IP and internet protocols
Diagnose hardware issues through device manager and update drivers
Responsibilities
Background in technology. Experience building computers and aware of various PC hardware
Installation of OS and configuring them
Data backup and Restore
Can build a PC from the ground up
A+ certifications or equal experience
Physical requirements: ability to lift up to 50 lbs., stand for prolonged periods of time
Shifts may include mornings, nights, weekends and holidays