IT Security Staffing Agency
Securing The IT Infrastructure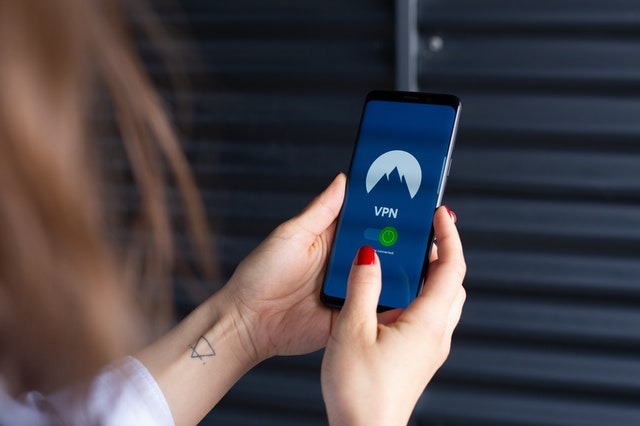 Tier2Tek IT staffing and recruitment firm provides solutions for IT Security staffing. The IT Security Analyst develops, maintains and evaluates the organizations IT security initiatives. The analyst insures programs, policies and procedures achieve the stated security goals of the organization through proactive management and analysis of security activity.
---
For Experienced IT Security Staffing
Email us or call us at (720) 722-2385.
Tier2Tek IT staffing company has years of experience in staffing IT roles such as the IT Security Specialists. We take time to ensure that our candidates are professional, experienced, and have the capabilities to perform the job thoroughly. We interview all our candidates before we send them to our clients. Our IT recruiters will find the ideal fit for your staff augmentation needs.
What Does an IT Security Specialist Do?
The IT Security analyst is responsible for identifying risks relating to information security, compliance, business continuity planning, incident response and vendor risk management. Once Identified, they advise senior management of the risks.
They proactively collaborate with other departments to identify and manage security vulnerabilities. Additionally, they stay current on the latest security threat trends. They perform current state risk assessments on an appropriate cycle such as quarterly or semi-annual, to validate the security of all corporate information and systems
Finally, they develop and test incident response plans to ensure preservation of evidence. They champion awareness campaigns to educate the organization on security best practices.
Sample IT Security Job Description for Staffing
The Information Security Engineer/ Consultant is an expert on information security and developing defensive security systems practices.
Multiple years of experience working in the information Security arena
Responsible for complete information Security Program design and implementation.
Experienced in providing organizations with consulting services around Information Security Process Improvement, security governance best-practices and regulatory compliance gap – analysis remediation'
Responsible for conducting application security point testing, architecture configuration reviews, and complete Enterprise Security Assessment services
Sample Information Security Architect Job Description for Staffing
The Information Security Architect is an expert in analyzing IT systems for software security with regards to analyzing risks and implementing defensive solutions. The information Security Architect conducts vulnerability scans, implements, monitors, and maintains network IDS/ IPS devices, firewall, router ACL management, audit log monitoring, and general information Security product deployment.
Experience conducting enterprise wide network security solutions (architecture and engineering, well-versed in deploying PKI, routers, firewalls, patch management).
Working knowledge of commercial and open source security tools (Saint, Nessus, Canvas).
Experience working with wireless security tools and technology.
Has 5 or more years of experience with the implementation of security solutions, patch management techniques and processes, risk management and mitigation, identity management, firewalls, and intrusion detection.
Experienced in providing organizations with consulting services around information Security Process Improvement, Security governance best- practices, and regulatory compliance gap – analysis remediation.
Responsible for conducting application security point testing, architecture configuration reviews, and complete Enterprise Security Assessment services.
Strong knowledge and experience of security auditing processes and techniques.
Solid understanding of O/S security weaknesses, vulnerabilities and remediation.
Understands resolve complex security issues with confidence-under pressure.
Working knowledge of Firewall and router configuration; switches, secure network, architect, VPN's.
Working knowledge of the ISO 270001 ISMS.
CISSP/CEH/CISM/PCI-QSA certified.
Sample Identity Management Architect Job Description for Staffing
The Identity Management (IDM) Architect will serve as a technical subject matter specialist responsible for design & implementation of the Company's identity and access management solution. Position will assist in the management of IDM standards for the organization's overall application integration, middleware interfaces and security architecture and will design system modules that integrate company-wide platforms to minimize account and access management costs.
5+ Experience with high level design, architecture, configuration and installation of IDM solutions and designing the "Identity Management Solutions" with high-availability and load-balancing across all identity management components.
LDAP technologies.
Experience conducting load testing, Capacompany testing and performance tuning.
Single-Sign-On (SSO).
Experience with Internet Directory and Access Management.
Sample Identity Management Developer Job Description for Staffing
Has 3-5 years of experience designing and developing OIM and Access Manager triggers, scripts.
Demonstrate advanced understanding of business processes, internal control risk management, IT controls and related standards.
Identify and evaluate complex business and technology risks, internal controls which mitigate risks, and related opportunities for internal control improvement.
Understand complex business and information technology management processes
Execute advanced services and supervise staff in delivering basic services.
Assist in the selection and tailoring of approaches, methods and tools to support service offering or enterprise projects.
Sample Identity Specialist Job Description for Staffing
Experience with SailPoint HQL programming.
Data Security.
Experience with assessing and implementing access control procedures and processes.
Microsoft Windows AD and LDAP.