IT Associate Staffing Agency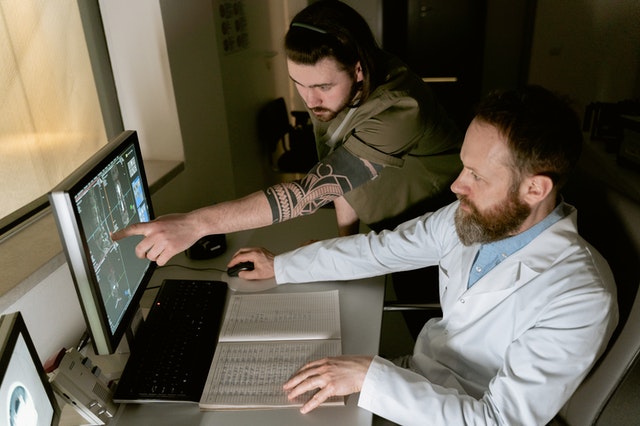 IT Associate Staffing is one of the specializations of our temp agency. With many years of experience as an IT staffing agency, Tier2Tek has helped multiple businesses of all sizes. Let us know more about your staffing needs and our employment agency can help source and find the right talent.
---
Experienced IT Associate Staffing
IT associate staffing is one of our specialties at Tier2Tek employment agency. We understand that technology can sometimes be challenging for business users. Therefore, our IT staffing agency helps businesses recruit the right IT associate to help business users with technology challenges.
When you need a temp agency to help with IT associate staffing, let Tier2Tek help you with your IT hiring needs. By working with Tier2Tek IT staffing, you partner with a staffing agency that has years of experience screening and recruiting the best IT Associate talent in the market.
What Does an IT Associate Staffing Do?
The IT associate has a wide range responsibilities. Based on the job roles and responsibilities, the IT associate can do anything from assisting in users to collaborating with software engineers.
Typically, the IT associate is a help desk role in which they assist business users with technical problems. If your business needs an IT associate to assist what day today technology problems, let us know. Tier2Tek IT staffing agency specializes in finding the right IT associate for specific business needs.
Sample Job Description for Staffing
Responsibilities
Maintaining, and troubleshooting of all IT equipment
Responding to ticket requests throughout the organization
Customer support of multiple buildings and remote customers
Troubleshoot and diagnose technical issues
Resolve tickets within SLA (Service Level Agreement)
Troubleshoot with customers through phone, email, or chat, until issue is resolved.
Research and identify solutions to software and hardware issues
Provide new hire training
Provide prompt and accurate feedback to customers and log cases in Ticketing Systems
Triage and escalate unresolved issues to appropriate internal teams
Document issues in the form of Knowledge Base articles within Ticketing System
Share feature requests and effective workarounds with team members
Qualifications
Experience troubleshooting computer systems
Proven work experience as a Technical Support Representative, Desktop Support Engineer, IT Help Desk Technician or similar experience
Demonstrated experience with computer network administration and end user support.
Good understanding of computer systems, mobile devices and other tech products
Experience using help desk software and remote support tools
Ability to diagnose and troubleshoot basic technical issues
Ability to provide step-by-step technical help, both written and verbal
Ability to work, prioritize and make decisions independently in a fast-paced production environment
Ability to prioritize work based on department and production objectives