DevOps Engineer Staffing Agency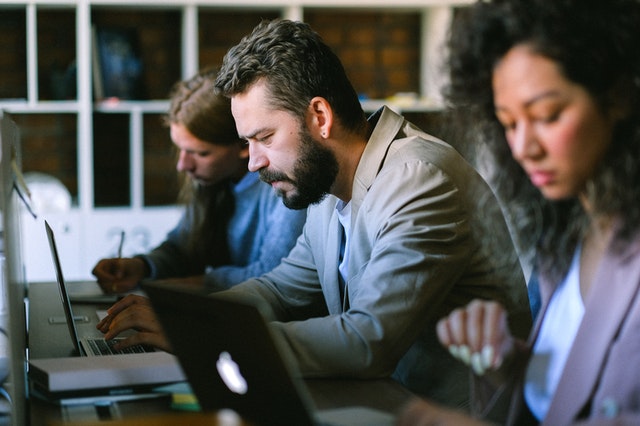 Tier2Tek IT staffing agency staffing solutions for DevOps staffing engineers and analyst. For example, we provide staffing services for Microsoft Azure DevOps, Amazon AWS DevOps, and much more. simply let us know about your hiring needs and we will find the right fit for you.
---
For Experienced DevOps Engineer and Analyst Staffing
Email us or call us at (720) 722-2385
Our staffing agency has been staffing for Devops positions for multiple years. Most importantly, we know what it takes to find the right talent for your specific hiring needs. Contact us today and let us know more about your Devops staffing needs.
In addition to providing top talent, we maintain a large database of Devops engineers who are prescreened. In summary, our staffing agency has already has candidates ready to go as soon as you need them.
What Does a DevOps Engineer Do?
In short, DevOps engineer is someone who gaps the relationship between the operations role and the development role. That is to say, they are in charge of managing the relationship between the two departments.
They must be great communicators and technically strong in order to take the business needs and successfully integrate it into a solution. Moreover, they must be able to bring the software engineers and the operations management team together to provide a successful solution.
In summary, they stay in between the development team and the deployment team. Moreover, they ensure all the requirements are met before they release the solution.
It is a relationship that removes barriers and is a voice of the business.
Sample DevOps Engineer Job Description for Staffing
Summary
The DevOps Engineer will be responsible for planning and implementing our modernized infrastructure, working with engineering teams, system engineers, and software engineers to design secure and scalable solutions, utilizing multiple cloud services providers and our data centers.
Requirement
A four-year degree, preferably in computer science or a related field.
1-3 years of hands-on system administration or system engineering experience.
3-5 years experience in Dev Ops at an Enterprise company.
Technical certifications such as AWS Certified SysOps Administrator, AWS Certified Solutions Architect, AWS Certified Developer are considered a plus.
Strong Python scripting experience
Experience provisioning, configuring and deploying applications
Experience in automation tools (ie. Jenkins, Gitlab)
Project planning, source code management, continuous integration, continuous deployment, and monitoring
Responsibilities
Applying and supporting automation using DevOps tools such as Terraform, Ansible, Jenkins, Puppet, Chef Gathering client requirements, evaluating options, and selecting and implementing technologies that best suit the client's needs.
Designing, configuring, troubleshooting, and maintaining computer systems.
Deploying, managing, and maintaining secure, scalable network systems using technology from a variety of vendors.
Performing security, performance, and availability assessments.
Learning (and sharing) new skills through independent research, formal training, and industry events.