IT Change Management Staffing Agency
Checklist Specialists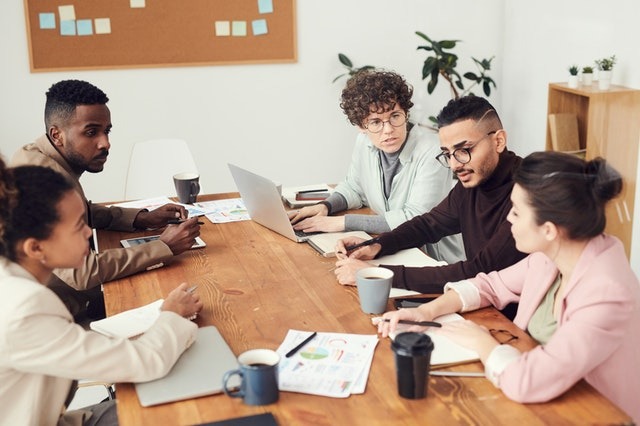 Tier2Tek IT staffing and recruitment agency works with your organization to help you find the right candidates. The change management team specializes in all transitions in an organization's normal operating procedures.
---
For Experienced Change Management Staffing Firm
Email us or call us at (720) 722-2385. We are a national staffing company that can provide solutions for your organization.
Our technical recruitment agency can find the ideal candidate for your hiring needs. Furthermore, our recruiters are well versed in ITIL processes and are very familiar with the change management process. As a result, we find the ideal candidates for your change management initiatives.
We look forward to hearing from you and please browse other positions that we staff for in the technical field.
What Does A Change Management Specialist do?
Change management makes sure that any transition, or change in normal operations are thoroughly examined before initiating any change.
The change managers follow the seven R's of change management to ensure quality and consistency.
Who raised the change?
What is the reason for the change?
What is the return for the change?
Are there risks involved in the change?
What are the resources required for the change?
Who is responsible for the change?
What is the relationship between this change and other changes?
What are the consequences of rejecting the change?
The change management specialists follow these rules to ensure they have covered everything regarding the change before implementing it. Furthermore, they ensure there is a contingency plan in case the change fails.
Sample Change Management Job Description for Staffing
Examine work orders and identify and allocate necessary parts and equipment.
Excellent customer service, a positive attitude, and leadership are required for this position.
Track and inventory existing parts, deliveries, documentation, and orders.
Perform data entry to record supplies, jobs, and time spent.
Work with technical personnel to ensure trouble tickets are addressed quickly.
Develops sourcing plans and oversees creation and execution of strategic sourcing initiatives.
Participates in IT strategic planning, savings tracking, supplier development, and service improvements.
Provides technical information for projects and decisions.
Influences agency policy and guidelines related to selection, development, implementation, and use of IT.
Helps ensure projects comply with enterprise configuration management.
Must be able to follow policies and procedures to assess and avoid risk in the environment.
The candidate has experience with Incident Management Systems, Microsoft Office.
Technical experience with providing user access natively for Active Directory.
The candidate must be customer focused and detail oriented.