Systems Programming Staffing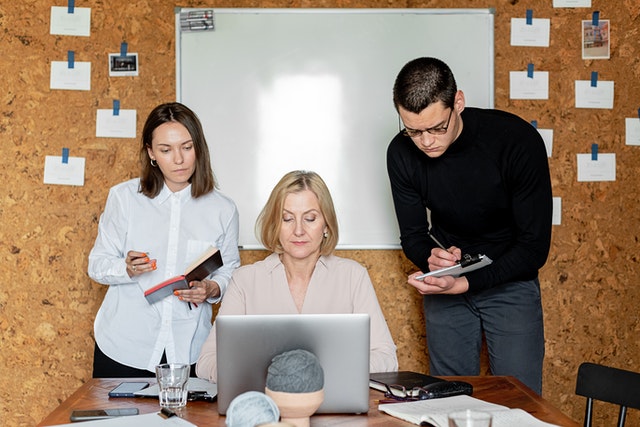 Tier2Tek Recruitment Agency provides solutions for Systems Programming staffing. A Systems Programmer develops, designs, and maintains software and programming for a company or business. They also maintain, update, and upgrade software as needed depending on a company's needs or where problems arise.
---
For Systems Programming Staffing
Tier2Tek Employment Firm has many years of experience staffing for Systems Programming. We will take the time to determine the software and programming needs of your company. Moreover, we always make sure we take the time to have knowledge of your company and its current and future software requirements. We look forward to working with your company to assist with your Systems Programming staffing needs.
What Does a Systems Programmer Do?
A Systems Programmer helps design, develop, and maintain the inner software and programming of a company. They typically start with a design based on the company's needs. From there, the Programmer will continue making sure software and programs run as efficiently and smoothly as possible. They will also upgrade and adjust these systems as the company's needs change.
Overall, Systems Programmers are the ground a company stands on, as most companies today rely on software, programming, and other technology to run. They are also responsible for researching and studying installed software to find ways to improve and make it more efficient.
According to GlassDoor, the average salary of a Systems Programmer is $132,100.
Responsibilities
Writes, modifies, integrates, and tests software code.
Develops systems and programming for company needs.
Identifies and communicates technical problems, processes, and solutions.
Prepares reports, manuals, and other documentation on software and programs.
Runs maintenance on all software and programming.
Assists in the collection and documentation of user requirements.
Researches and evaluates a variety of software products.
Maintains existing computer programs by making modifications as required.
Provides corrective procedures to resolve problems.
Is available for on-call responsibilities and on-demand client needs.
Is available for overtime work when needed.