IT Help Desk Staffing Agency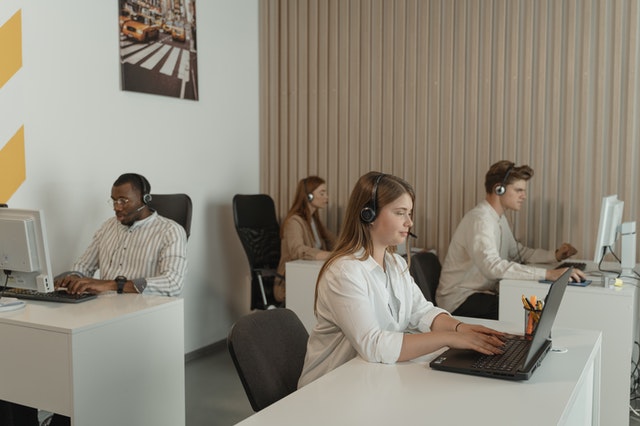 When businesses need assistance with IT Help Desk staffing, they turn to Tier2Tek for efficiency and transparency. Moreover, Tier2Tek Staffing Agency recruiters are ITIL certified. As a result, our temp agency knows what managers are looking for in an IT Help Desk Specialist.
When it comes to employment agencies that specialize in IT Help Desk staffing, we provide ideal candidates that save organizations time and money.
---
For Experienced IT Help Desk Staffing
Email us or call us at (720) 722-2385. Our staffing solutions are national.
Tier2Tek Employment Agency works exclusively with your business to assist you with IT Help Desk staffing. We have helped multiple businesses successfully build their IT Help Desk staff to support their business users.
Our temp agency has multiple IT Help Desk personnel who are prescreened and ready to start within short notice. Most importantly, we make sure every candidate meets all the requirements of our clients.
Contact us today and let us know more about your IT staffing needs.
What Does an IT Help Desk Specialist Do?
The IT Help Desk Specialist is responsible for initial response to requests, incidents and problems from business users. For example, they take the initial phone calls from the business users and do their best to resolve the issues remotely.
This position requires exceptional communication skills and the ability to document customer issues. In addition, specialists must have exceptional understanding of operating systems and how they function.
Most importantly, they are the voice of the IT department and must be able to effectively diagnose user issues and resolve them quickly.
Sample Job Description for Staffing
The IT Help Desk Analyst provides excellent customer service and follows written instructions to resolve basic problems. Moreover, the IT Help Desk Representative provides company employees support for information technology including telecom equipment, software, hardware and peripherals.
The IT Help Desk Agent is skilled in providing technical assistance and support related to computer ERP systems, workstation hardware, software, and networking. The Individual provides high levels of customer service via phone and email to ensure customers' issues and questions are handled courteously and as efficiently as possible.
Has a strong understanding of PCs, tablets, mobile phones, peripherals and various operating systems including, but not limited to, Windows, Apple iOs and Android.
Excellent customer service skills.
Excellent communication (written and verbal), troubleshooting and analytical skills. Communication skills are essential when handling troubled calls or researching system errors.
Demonstrates patience and overall courteous behavior.
Must be extremely detail oriented.
Has proficiency with Windows 7/10 and ability to effectively troubleshoot issues in a timely manner (Windows Server experience is a plus).
Good knowledge of LAN/WAN networks, TCP/IP protocols, Cabling, Wireless, VPN and Network technologies. Sets up and troubleshoots Apple and Android phones and tablets.
Intermediate-to-advanced knowledge/experience with most of the MS Office products including Word, Excel, Outlook, PowerPoint and Access.
Ability to determine user needs and respond accordingly.
Ability to adhere to set schedule and to work alternate shifts when required.
Demonstrated ability to work independently. Must be self-motivated and goal oriented.
Responsibilities
Answers and appropriately handles customer support requests via phone, e-mail, voice mail and IM.
Responds to telephone calls, e-mail and personal requests for technical support.
Documents, tracks and monitors all work item and resolution activity in the tracking system to ensure a timely resolution.
Documents, tracks and monitors all issues in ServiceDesk to ensure timely resolution.
Follows up with customers to ensure issues have been resolved.
Documents, tracks and monitors all IT assets including hardware, software, desk phones, cell phones, etc.
Performs remote control task with end users (Apple and Windows).
Escalates issues of a higher complexity to Tier 2 and Tier 3 specialists when appropriate.
Provides resolution to all desktop and laptop support requests (Phone, Email, etc).
Searches online for possible solutions when they aren't documented in our knowledge base. Creates and updates knowledge articles in the IT knowledge base.
Troubleshoots system failures and identifies opportunities for improvement.
Pro-actively manages the help desk case management system.
Implements solutions with proper documentation.
Responsible for tracking hardware/software inventory.
Provides basic active directory administration (user related login, password, ID lookup).
Performs network troubleshooting to isolate and diagnose common network problems.
Provides off-hours support on a scheduled rotation.