Instructional Designer Staffing Agency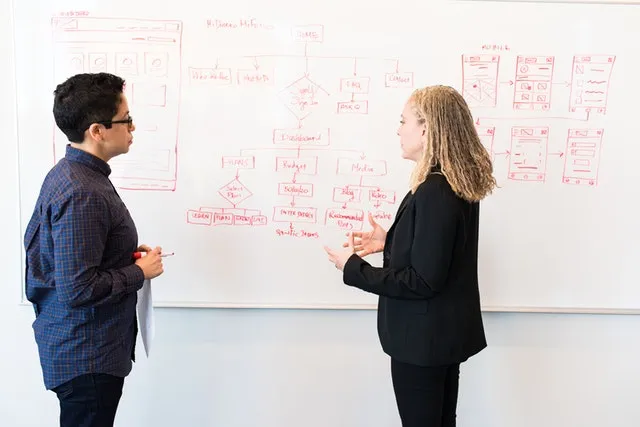 Tier2Tek Staffing Agency has recruiters that can assist your organization with Instructional Designer staffing.
The main responsibility of the role is to draft and create instructional materials.
Need to hire in December 2023?
---
What Does an Instructional Designer Do?
Is your company or organization looking to create instructional materials, whether physical or online? Then you are looking for Instructional Designer staffing.
Firstly, Instructional Designers are crucial for any business that involves teaching or designing curriculums. From creating physical instruction pamphlets to forming training courses, an Instructional Designer is the one to put it all together.
Simply put, instructional design is the creation of instructional materials. Furthermore, this field is not just creating teaching materials. Ultimately, the Designer must carefully consider how the audience learns and what materials and methods will most effectively help individuals achieve the company's goals.
This process involves an array of steps. Firstly, the Designer will work with the client to figure out what information needs to be taught. Next, they will put together a curriculum or product that successfully teaches the information. Finally, they will be available for reviews and updates of the materials.
Responsibilities
Overall, creates engaging learning and live course content.
Then develops successful measurements for qualitative and quantitative feedback.
Secondly, works with subject matter experts to identify the target audience's training needs.
Sets instructional end goals.
Designs a training program for employees to adopt.
Coordinates and organizes applicable learning content.
Analyzes and applies trends and best practices in learning techniques and instructional design.
Designs exercises and activities that enhance the learning process.
Creates and deploys assessment methods to analyze comprehension.
Ensures all client-facing content is branded appropriately to the company.
Implements quality control measures to ensure the content being delivered meets professional standards.
Designs and develops self-guided and instructor-led learning experiences.
Stays up-to-date with new concepts and technologies to continuously improve content and delivery methods.
Populates course information, assigns learners, and publishes and archives content.
Revise and update training materials in response to relevant changes in content and client needs.
Participates in internal activities and meetings to further evaluate and design the learning procedures.