Data Network Specialist
Employment Agency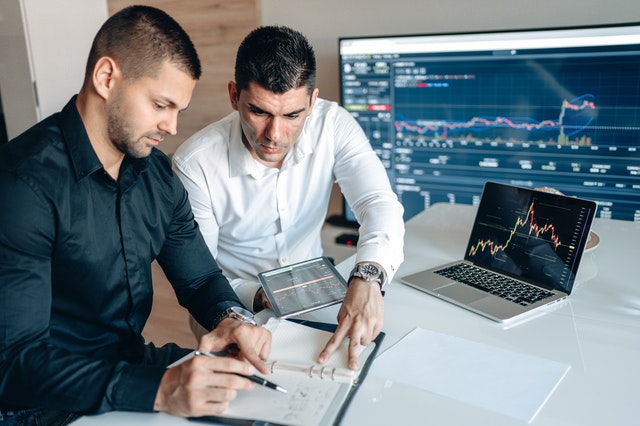 Looking to simplify your staffing?
Tier2Tek Staffing provides premier employment solutions for Data Network Specialist staffing.
The main responsibility of the role is to create and maintain data systems for a company.
---
What Does a Data Network Specialist Do
Looking for a specialist to help implement create and control networking systems that communicate data? Looking for an expert to keep an eye on the quality and safety of your company's data and data transfers? You are looking for Data Network Specialist staffing.
Data is crucial for any business. Not only does it provide information for every facet of an organization, but it may control the outcome of sales, projects and other crucial processes. The way in which a company accesses and shares vital information is also important. A well-organized business should be able to share data safety amongst each other, improving the efficiency of processes.
Overall, a Data Network Specialist is a software expert that works to create data communications for your business. They create and test architectures that allow other members of your organization (i.e. data scientists and analysts) to safely access and observe crucial data. Basically, they are the ones to create data-containing systems that everyone has access to.
Example Responsibilities
Overall, configures and maintains company devices such as PCs, Laptops and Printers, including the installation of Windows/Mac OS, Citrix Workspace, and user-specific applications.
Defines, creates and modifies user access and privileges per existing security policies, and established security groups.
Firstly, provides initial user support for PCs, Laptops, Printers and other company-provided devices.
Secondly, provides initial user support for email applications including email security applications and archiving functions.
Provides initial user support for Citrix Workspace, Citrix XenApp and Remote Desktop environments.
Provides initial user support for business applications including MS Office and ERP systems.
Troubleshoots and resolves issues related to general computer/network systems, software and hardware as assigned.
Troubleshoots and resolve issues with Local Area Networks (LAN), Wide Area Networks (WAN) and other systems.
Monitors local system devices for appropriate windows, and security (including anti-virus definitions) updates.
Monitors local user backup devices and secondary network backups as assigned. Plans and practices necessary steps to restore files, folders and systems from backups.
Average Salary
According to GlassDoor, the average salary for a Data Network Specialist is $78,228 a year.
Why Work With Tier2Tek Staffing?
Overall, we stand by honesty and communication. We stay in contact with you throughout the entire hiring process. There are no hidden fees or stipulations.
Furthermore, we assign every client a personalized account manager. This allows us to learn about your company's culture and candidate qualifications.
Finally, we have a national database of prescreened candidates ready to work. We can fill any hiring volume with efficiency.
If and when you need a reliable staffing agency that can fulfill your direct-hire staffing needs, Tier2Tek Staffing is the right choice.
Overall, Tier2Tek Staffing has a dedicated team of recruiters that have strategies and resources for attracting and retaining top talent in any organization.
---