Data Center and Cloud Staffing Firm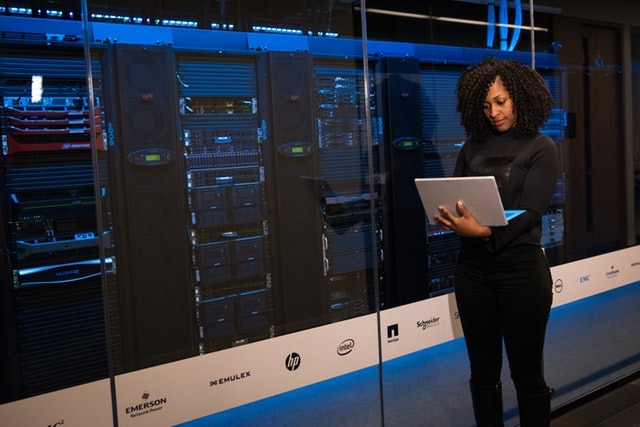 Tier2Tek Staffing Agency provides solutions for Data Center and Cloud staffing. These specialists oversee selecting and managing the infrastructure as a Service (IAAS) platform. Additionally, they build out data centers that act as a cloud infrastructure. Their primary role is to transition local infrastructures to cloud-based services, ultimately saving companies money and time.
Need to hire in March 2023?
---
For Experienced Data Center and Cloud Staffing
Tier2Tek Staffing Agency has years of experience in staffing IT roles such as the Data Center and Cloud Specialists. It takes a special skill set to recruit for this highly technical role. As a result, Tier2Tek takes time to screen candidates carefully to ensure the appropriate experience and background are present. Trust in Tier2Tek to provide you with the best candidates for your hiring needs.
What Does a Data Center and Cloud Specialist Do?
Traditionally, companies have always used local data centers within their organization. Moreover, most companies still depend heavily on a single data center that's located within the business.
With cloud infrastructures, companies can outsource the majority of these services to multiple databases in various areas. By doing so, they save on costs and minimize security risks.
Data Center and Cloud Specialists manage these cloud services and integrate them into the business.  They transition the services and manage them to effectively provide users with the resources they need.
Responsibilities
Hyper-V experience.
Vmware experience.
Experience administering and configuring Firewalls.
VXRail experience.
DataDomain/Avamar Enterprise backup solution experience.
Disaster recovery between multi-location Data Centers.
Enterprise Monitoring and alerting system experience.
Active Directory, Group Policies Objects, Distributed File Shares, and Scripting experience.
Experience configuring Cisco routers, and switches.
Systems Administration experience in Windows Server.
Experience with Public Cloud (Microsoft Azure) services and solutions.
Possesses written and verbal communication skills.
Advanced understanding of infrastructure technologies- Server (MS Windows, Linux), data store (SQL Server, MySQL), network, storage, security, and management technologies.
Experience with IT transformation – data center consolidations and migration.
ITIL
Expertise in PCF platform maintenance and administration.
As a Cloud Architect, accountable for architecting, designing, and developing cloud delivery models and cloud platform solutions.
The container as a Service – Identifies and operationalizes best container management and orchestration solutions to fit workloads.
Performs service delivery platform benchmarks and develops a framework for cloud implementations.
Defines and oversees application migration initiatives and recommends best-fit cloud strategies for applications – Private, Public, and Hybrid models.
Manages first-time engineering/implementation of any cloud-based tech stack.
Gather requirements, topology information, and deployment details as inputs to virtualize and containerize various applications.
Partner with infrastructure operations, platform optimization, and data center operation teams to scope, define, size, and execute application onboarding, and migration consolidation initiatives.
Develop a Cloud Migration tools framework.
Create a dynamic capacity monitoring and allocation solution for client's PaaS and perform capacity planning and forecasting for the cloud.
Create and document cloud deployment architectures as needed to maintain up-to-date details on existing infrastructure.
Design security framework for implementing cloud solutions on Public Cloud.