Are temp agency services worth the value offered? Sometimes circumstances in business require the need for a company to hire individuals on a temporary basis. Nevertheless, it's advisable for an organization not to hire candidates on their own.
This is because they may only need the employee for a week or a few months. Therefore, it costs a lot of money to train and hire a single employee. Hiring a temp agency to do the work will save the company time and money.
With the current global economic situation due to the pandemic, temporary staffing is growing in popularity. Many people are losing their jobs and they have to turn to somewhere else so that they can make money to support themselves and their families.
Fortunately, there are many organizations that are staying strong during this period and they need temporary staff that can work for them and handle daily demands from customers.
Most organizations do not have the capacity to go through the process of hiring and training temporary employees, so they look for help from a temp agency.
How It Works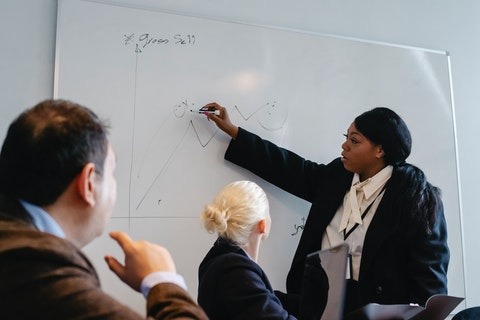 A reliable temporary agency has a database of candidates who have the right skills, experience and qualifications to do a particular job. Therefore, a temp agency knows the type of jobs certain individuals would best fit in. These candidates also need some training when they start the job.
When an organization needs temporary staff, they just need to reach out to a temp staffing agency to get the right candidate for the job. If the best candidate is ready to work in the organization, the candidate will start working with the company till the end of the contract.
Concerning the mode of payment, it's the responsibility of the organization to send the wages of the employee to the staffing company. The temp agency will take care of the fee and pay employees accordingly.
If you are part of the millions of unemployed individuals out there, the following are reasons to consider temp agencies:
1. First Steps Toward a Full-time Position
Temp agency is an ideal way to make the first step in getting a job. Most people who have temp employment end up getting a full-time role in the organization. The online retail giant, Amazon plans to turn 125,000 workers out of 175,000 temporary workers into permanent employees.
In a competitive market, working as a temp can showcase your skills and set you ahead of the competition when a full-time role is available.
2. Enhance Skills through a Temp Agency
Temp agency jobs are a great way to enhance your skills and improve your resume. Being employed will ensure more opportunities come your way. Therefore, with temp agency jobs, you can get experience in different fields while you apply for a full-time job.
3. Benefits for Employees
Many temp agencies offer several benefits that are mainly reserved for full-time workers. If applicable, some temp agencies offer their employees health insurance, paid holidays and 401k plans.
4. Solution for Employers
When an organization needs to hire candidates quickly, it's best to use a staffing agency. It's not always easy to find qualified candidates quickly. Staffing agencies have a pool of candidates who are ready to be interviewed and hired. Partnering with a temp agency can help you grow your workforce with quality employees.
In addition, considering that several organizations pay thousands to train employees, this is a great solution for short-term issues. Since the organization simply pays the temp agency, they don't have to worry about payroll costs.
5. Temp employment can help your mental health.
Many unemployed candidates may fall victim to depression and feelings of worthlessness. However, if you have a job and you go to work every day, you will have a feeling of contributing to the society.
Therefore, as an organization that needs to meet up with their demands, there is a need to hire a temp agency. Also, a job seeker can reach out to a temp agency to apply for the temporary role in an organization.
If you need a reputable staffing agency, Tier2Tek IT Staffing is your go-to staffing company. Tier2Tek IT Staffing can help your organization fill temporary or full-time positions. As a reliable temp agency, Tier2Tek provides talented candidates to ensure you get the best candidate for the job.