IT Support Staffing is Our Specialty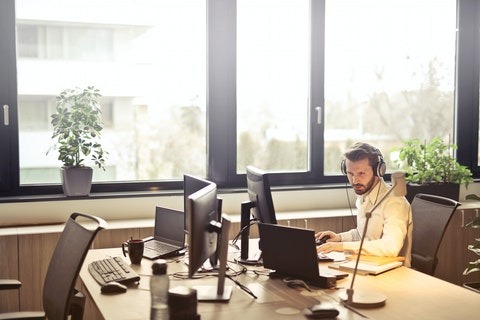 Email us or call us at (720) 722-2385. Visit our Staffing Page for more information.
Tier2Tek IT Support Staffing agency specializes in staff augmentation for Tier 1 and Tier 2 roles. Examples of IT support roles include Service Desk, Desktop Support, Provisioning, AV Technician, App Support, Procurement, Purchasing, Mobility Coordinator, and Asset Management. It is essential for an organization to have the right IT support staffing firm in place. Tier2Tek specializes in IT Support Staffing and our recruiters are ITIL certified. When you work with us, you will have a team that will hire the right people and retain exceptional talent. Tier2Tek will save you time and money, while providing a stress-free solution for your hiring needs. We are one of the fastest growing IT staffing agencies preferred by many Fortune 500 companies.
Please contact us for our complete documentation on staffing resource management planning for your staff augmentation needs. Free consultation, no obligations, no sales pressure. As part of our privacy policy, we keep all contact information confidential.
Transparent Staffing. Clear and Simple.
Be fully informed of what you are paying. Be in control. We provide you a breakdown of all costs. Are you ready to finally have a reliable staffing agency? Tier2Tek can help with that!
How it Works
To start, provide us a job description for the desired IT support position, or we can create one for you.
Let us know your time-frame for hire.
Next, you choose how much you want to pay the employee, or we can provide recommendations.
Consider adding optional benefits and perks for long-term positions. By providing benefits, organizations can greatly improve retention.
Afterwards, Tier2Tek will disclose all employment costs. Nothing is hidden
For our services, we apply a percentage that you are fully aware of.
Then, we start screening and sending you the top candidates within 1-3 days.
Finally, you select the right talent and we handle all employment on-boarding.
Why Use Tier2Tek for Your Staffing Needs?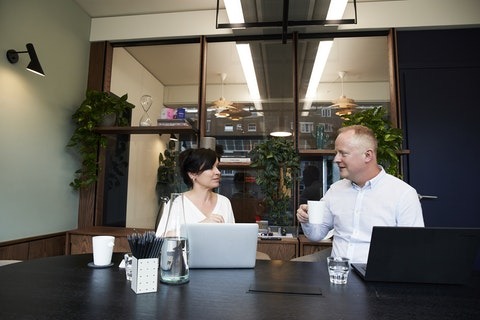 Depth of Our Recruiting Process
The recruiting process is significant for your team. We don't just "post and pray." Our recruiting process goes much deeper than that. Tier2Tek partners with a variety of agencies to source candidates. Our success is in how we source and who we talk to. We have ties to multiple job boards, relationships built with several universities and career service advisors. Many of our recruiters actively participate in industry specific message boards and tech forums. Additionally, Tier2Tek has a vast database of candidates who have filed their resumes. Finally, we meet with each candidate and make sure to establish a relationship prior to sending them to our client.
We are Transparent with our Staffing
Tier2Tek breaks down the details of the costs so you have full visibility to what you pay for. Organizations should never be in the dark when it comes to their IT support staffing needs. Our clients choose what they want to pay the employee. We can provide you with recommendations based on market analysis. You choose if the position will provide benefits. We calculate the employment costs and break them down to you. Whether outsourced or not, employment costs are paid by every organization.
Easy to Work With
The paperwork is quick with no surprises. Our response time is less than two hours. We partner with you to assist in your vision for your workforce. Predominantly, finding the most qualified candidates for your IT support staffing needs is our primary commitment.
We Recruit the Right Candidates
It's important to understand your day-to-day operation and what the candidate needs to know coming into the position – learning about your company, understanding your hiring needs and listening to the specifics of what you're looking for. This is our principal for matching the perfect fit. In other words, ensuring candidates have the experience level, necessary communication skills and ideal cultural fit for your organization. Our recruiters have years of experience in the IT field and have managed Service Desk for fortune 500 companies. Furthermore, Tier2Tek recruiters are ITIL certified and are keen on ITIL standards in our candidate search and training process.
Communication and Staying Connected
Additionally, our priority is to listen to your needs and to the needs of the employees. Once the candidate is in place, we stay in touch with you and the candidate to ensure quality and satisfaction.
Long-Term Collaboration
Finally, we are here to make your staffing needs effective and successful. Tier2Tek will ensure we consistently provide you with ideal candidates so you can focus on advancing your business. Our aim is to provide you with candidates who are committed to your organization.
Guarantee to Our Clients
If you're not satisfied with one of our candidates you hire, please let us know. We will find a replacement and you will not be invoiced. We provide a time-frame of two-days, or sixteen-hour notice. Your peace of mind is our priority.
---
Tier2Tek IT Staffing Agency
1640 Logan St
Denver, CO 80203
Call (720) 722-2385