Beginning a career in IT (Information technology) can be daunting. However, with the right knowledge, anyone can pave a roadway to establish a rewarding IT career. It simply takes a little research and setting achievable goals to establish a dream job in information technology. In no time, you will be able to start a career in IT with no experience.
IT is a department that supports almost every business today. Without IT, businesses could not survive. Therefore, many people often make a career change into IT. In addition, some IT departments can be far less stressing over performance-based positions in other departments. IT roles also pay well and often have great benefits and opportunities for growth.
You want to get into the world of IT but you do not know where to start. More importantly, how do you even get an interview with no experience? Follow this guide and you will be positioned to start your new career in IT.
Here is our complete guide on how to start a career in IT with no experience.
Understand How IT Works In A Business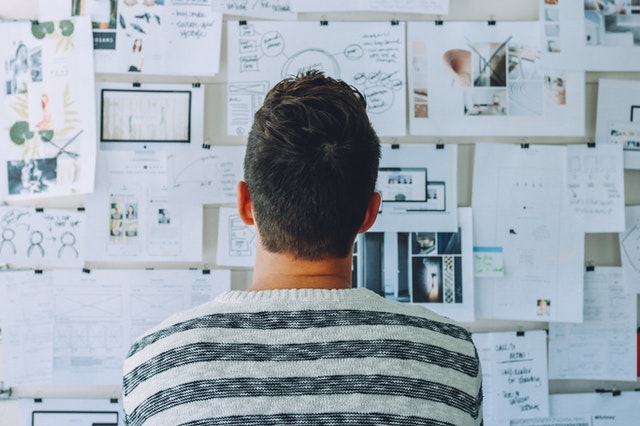 The IT department has several sub departments. For example, these departments can include the service desk, desktop support, network services, server administration, voice/telephony, security, database, project management, and software development.
It's important to understand how all these roles help the business function and to be efficient in their operations. For example, when a business has a need, how does IT provide the solution? Who makes the decisions regarding the solutions? Finally, how do all the departments work together to provide the solution?
Take for example, a home network. You have a computer and peripherals. Next, the computer needs to get on the Internet. Therefore, you have an Internet service provider that provides you a modem with Internet.
The Internet service travels through cat-5 cables and if you have multiple computers, you end up establishing a Home Network.
Afterwards, there are software and services needed for each computer. How do you decide what is the optimal service for your needs?
In addition, where do you save all your data and share the data with others in your network? What if you need to customize a software to meet your specific needs?
Understanding how the IT department works in a business will help you figure out exactly what part of the IT services you want to establish a career in.
Start at The Service Desk (Help Desk) Position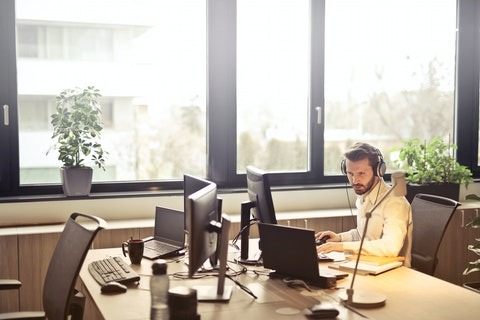 The best way to gain an entry level position and start a career in IT with no experience is through the service desk role.
Whether your end goal is to be an IT Manager or server administrator, what you lack the most is experience. The service desk department has the most positions available and is the entry point into IT.
Most importantly, by working at the service desk, you will gain real-world experience on how IT functions as a service with the business.
From here, you can gain enough experience to move up the chain into your desired position.
Get Certified In ITIL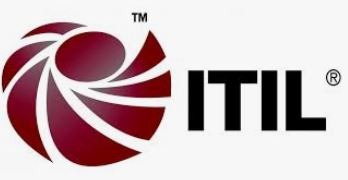 A common myth is that you need to get certified in technical certifications such as the A+, MCSE or Cisco certifications. These are very difficult exams, and many people become disheartened to pursue a career in IT if they fail the exams.
One of the least known certifications yet very well known to people working in IT is the ITIL certification.
Most importantly, this certification is much easier than difficult technical certifications. In addition, the ITIL foundations certification is the ideal certification for entry level people looking to get into IT.
In summary, the ITIL certification teaches how IT as a service functions with the business. This is what hiring managers are looking for in new candidates.
The ITIL certification is much easier to pass and less expensive to invest in.
Finally, it is important to understand the ITIL methodologies for personal growth in IT. Most companies globally utilize the ITIL process in their IT infrastructure.
After the ITIL certification, you can pursue technical certifications such as the A+, MCSE or Cisco certifications based on your career path.
Build an Entry Level IT Resume
Again, we recommend starting off with a position in service desk. Therefore, build an entry level IT resume that attracts hiring managers.
Here is how to do it.
Pick an Eye-Catching Template
Go to MS Word and type in "resume" under the search template. Countless resume templates will be presented to you.
After reviewing the templates, pick one that you like. The template should be simple and organized.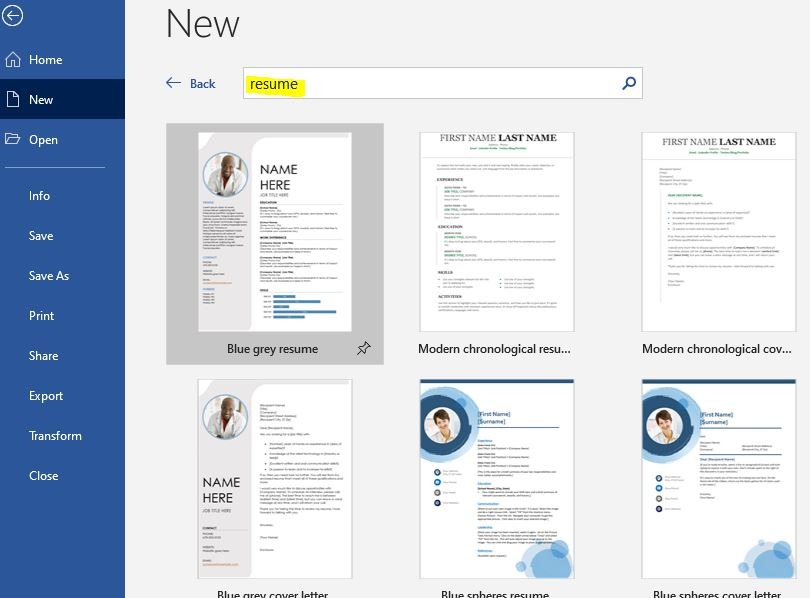 Have A Job Title Under Your Name
The fact of the matter is you have five seconds to catch the attention of the hiring manager. By placing a job title under your name, you tell the hiring manager what you do.
If the hiring manager is hiring for a service desk analyst, you will catch their attention by having a similar title.
There are countless entry level IT support positions available in the job market. By having a job title in this discipline, you will attract a lot of hiring managers to your resume.

Have A Skills Section
First, you have the eye-catching template. Next, you have a title under your name, so the hiring manager pauses.
Now, it is time to provide a brief background on your skills. The ideal way would be to have a few bullet points with two to three columns.
As a result, the hiring manager will take time to review your resume.

Google "Service Desk Analyst Resume Samples"
Go to google and search "service desk analyst resume samples". Afterwards, look at the images. There will be countless resumes samples.
Take ideas from some of these examples and implement it into your resume if you have the relevant background.
Short and Concise Work History
After the skills section, discuss your work history and keep it short. Remember, bullet points are not sentences and paragraphs, rather they are meant to be short, summarized information.
Without experience and IT, one would find it challenging to provide information about work history. The solution is this.
For each position, provide two to three bullet points of relevant experience. An example would be a bullet point on customer service. Another one can be about mitigating complaints. Perhaps a third one can be about documentation skills.
These are all relevant skills that pertain to the IT service desk. Therefore, it would still relate to IT work experience as an entry level position.
If you would like assistance with creating the ideal resume, contact us. We will do our best to make sure your resume is attractive and gets you many phone calls for your future career.
Here is a guide on how to make your resume stand out. Let us knwo how we can help you start a career in IT with no experience.
Submit Resume to Multiple Job Boards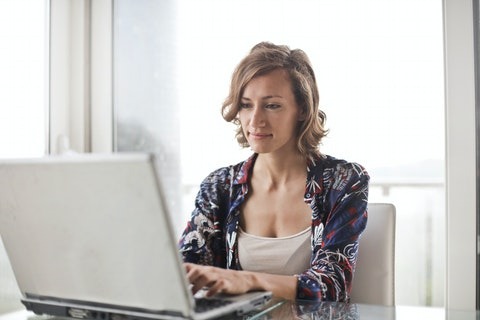 After your resume is complete, create profiles with some of the well-known job boards.
Next, set alerts for IT helpdesk positions. As a result, you will start receiving emails when new positions are available.
Apply to jobs every week. In addition, you will most likely start hearing from recruiters who have open positions.
Work with An IT Staffing Agency
Staffing agencies often have countless entry level positions they need to fill. In most cases, they prefer entry level candidates over experienced and overqualified ones.
Contact a recruiter from an IT staffing agency and ask them if they can assist you in any vacant positions they may have available.
Furthermore, many large organizations work exclusively with staffing agencies for entry level positions. In some cases, the only way into a company is through a staffing agency.
A specialized staffing agency can help you tremendously in starting a career in IT. Working with a staffing agency is a great way to start a career in IT with no experience
Conclusion
The IT department is often labeled as the most expensive cost center of all the departments in an organization. However, it can make businesses extremely efficient and profitable.
Getting into IT can be challenging when you do not have actual experience. However, by following these steps, you can land a position in the IT field. If you are looking to enter the IT field and need some assistance, contact us and let us know how we can assist you. This is our proven guide on how to start a career in IT with no experience.