People work hard in their current positions in hopes to grow their career. For example, it may be to become the lead technician of a team, or it could be to secure an executive level position in sales.
Regardless of the position, we all work to master our current position so we can move up to the next level. However, opportunities are not always available to us.
Moreover, searching for new opportunities can become frustrating and overwhelming. For instance, it can take days to create a complete profile on a job board.
Afterwards, searching for the ideal position can be challenging. Candidates searching job boards throughout the day often find very little prospects available.
As a result, many job seekers are turning to staffing agencies to help them with their career growth.
By working with a recruitment firm, candidates have many benefits in finding the next opportunity.
Here are ways a staffing agency can help you land your next job.
Large Network Of Companies With Vacant Jobs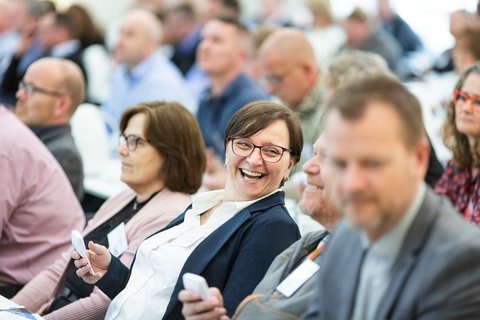 Staffing companies have countless businesses they work with to assist with staffing. In addition, many of these companies work only with staffing agencies for some of their positions. In short, they do not hire internally for those positions.
Furthermore, a recruitment firm usually has internal knowledge of which companies need to fill positions. Hiring managers go directly to staffing agencies as soon as positions becomes vacant.
This is because they have established relationships and depend on recruitment companies for their hiring needs.
When companies need to fill a position quickly and efficiently, they usually turn to a staffing firm. They know staffing companies already have pre-screened candidates ready to go.
Therefore, it is very important to connect with employment agencies, so they have your information in their database.
In summary, many large corporations depend on staffing agencies to assist them with recruitment. Once a recruitment agency is contacted, recruiters initially search their candidate database. If you have the right skill sets for the position, the agency will contact you asap.
Staffing Agencies Help You Fine-Tune Your Resume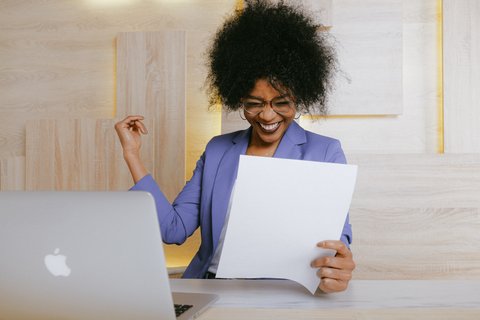 Recruiters at staffing agencies review countless resumes every day. As a result, they have a vast amount of experience on what the ideal resume should look like.
Even if you are an expert with your resume, there are many tips that a recruiter can provide to make your resume more eye catching.
In addition, our temp agency often finds resumes that lack a few key details. Subsequently, candidates often get overlooked because their resumes were not optimized.
From simple formatting of resumes to the guidelines of resumes, most candidates lack many of the essentials in attracting hiring managers.
By working with a staffing firm, specialized recruiters can work with you to fine-tune your resume so it highlights your primary skills and attracts hiring managers to you. Let them help you with your career growth.
They Prepare You For Interviews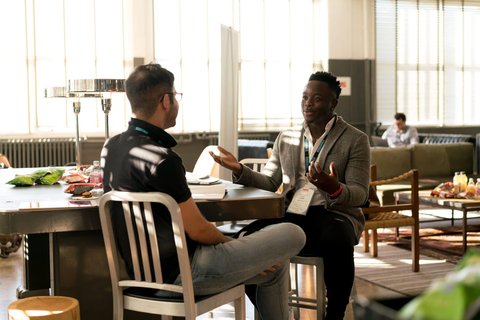 Even the most veteran interviewee can learn a thing or two from staffing agencies. Not only do employment agencies prepare candidates, they also conduct countless interviews during their screening process.
From phone interviews to in-person interviews, they have a wealth of knowledge on best practices for landing a job. Prior to the interview, they review the guidelines to ensure success.
In addition, they may provide helpful feedback about each of the interviewers. Oftentimes, they know each of the hiring managers and provide helpful insight to prepare you for the interview.
Moreover, they evaluate your resume and background prior to submitting you to their client. By doing so, they make sure you are a likely candidate that will land the job.
Therefore, if an employment agency submits you for a vacant position, there is a strong chance you will land the position. Being prepared for interviews will help you with your career growth.
Temp Roles That Add Skills To Your Resume
Organizations often have projects where they need temporary help. They often turn to staffing agencies for quick turnaround for temporary labor.
While searching for the next fulltime position, this is a great opportunity to take on some temporary roles and add more skills to your resume.
However, employers hate it when they see short term positions on resumes. In short, it makes your background seemed as if you have a lot of short-term commitments.
Therefore, it is extremely important to know your reason for leaving in every short-term position. As a result, hiring managers understand that you had a short-term project in between jobs. The reason for leaving was because you finished the project.
Employers Trust Their Staffing Agencies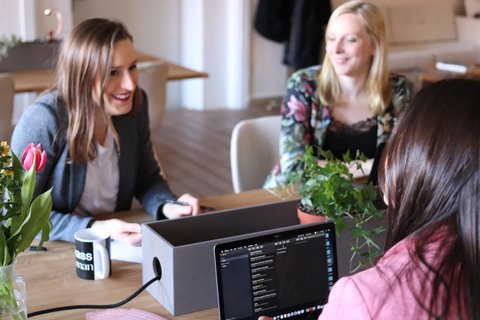 There are many reasons businesses work with staffing agencies. Once they have a reliable staffing partner, they develop a long-lasting trust relationship.
As a result, the staffing firm becomes there go to business partner for much of their hiring needs.
Some positions are only available through temp agencies. When an employment agency submits a candidate to their client, the client trusts their credibility.
Moreover, when businesses have short-term staffing needs for projects, they usually work exclusively with their trusted staffing agency.
Conclusion
When you are in the job market for career growth, it is important to have a staffing agency assist you in finding your next career.
First, staffing agencies have countless clients they work with. Moreover, they communicate directly with the hiring managers of the vacant positions.
As a result, they are often the first to be aware of vacant positions in major companies. Therefore, candidates that have established relationships with recruiters are often contacted first.
Second, they work directly with you and perfect your resume. They ensure your resume looks top notch and they highlight the necessary skill sets for vacant positions.
In short, they will make your resume very attractive to hiring managers looking to fill vacant positions. Moreover, they provide valuable information on current norms of resume standards.
Third, they provide a wealth of information on how to successfully complete an interview. In addition, they may provide helpful information about each interviewer.
Finally, businesses trust the recruitment agencies they work with and often source candidates exclusively through them. Therefore, establishing a relationship with a staffing agency can greatly increase your chances of landing your next career.