Conducting effective phone interviews are the first steps to hiring top talent in any organization. They should follow a proven methodology.
The phone interview should provide hiring managers information to identify their top candidates.
Most importantly, consistency is key to conducting effective phone interviews. For example, hiring managers should follow the same script for every candidate. By doing so, they eliminate variables in the interview process.
By following this comprehensive outline, hiring managers can get the best results from their phone interviews.
Begin with An Introduction

Introductions are very important in any interaction. A phone interview is no different.
First, introduce yourself and thank the candidate for taking the time to speak with you.
Next, briefly discuss the company's interview process. This way, the candidate will know what to expect. In addition, it builds trust and company reputation with the candidates.
Afterwards, discuss the importance of performance management. Make sure the candidate accept the overall approach to the phone interview.
Candidate's Career Goals
After introductions, begin by asking the candidate what their career goals are. By doing so, hiring managers can break the ice and put the interviewee at ease.
Moreover, this is a great time to evaluate the candidate's communication skills.
As the candidate discusses their career plans, it allows hiring managers to compare their goals with what the company is looking for. Depending on a candidate's response, hiring managers can assess if the candidate is in it for the long haul.
By taking this approach, hiring managers make the interview more comfortable for both parties. Most importantly, they receive authentic response from the candidate.
This is the best time to ask the candidate about their one-year, five-year, and twenty-year professional goals.
What To Avoid
Avoid diving right into the resume at this point. Most hiring managers make this mistake which results in a "trained" response. In short, they will tell you what they think hiring managers want to hear. Furthermore, it may waste a lot of time.
Strengths and Weaknesses

After understanding the candidate's career goals, ask them about what they like and did not like in their previous positions.
For example, ask the candidate what they believe they are good at. As they respond, verify by referencing the resume.
Next, ask the candidate what they do not like doing. This would mean they will not do too well in the area they talk about.
In summary, hiring managers need to understand what the candidate's strengths and weaknesses are.
What To Avoid
Avoid asking generic questions such as, "What are your strengths and weaknesses?" Rather, rephrase the questions as, "What did you like doing most in your previous position?" Then, follow up with, "What did you not like doing in your previous position?"
By taking this approach, the candidate speaks directly about their previous experience and explains what they liked and did not like.
As a result, hiring managers can understand what the candidate enjoys about their job and what they dislike.
Discuss Candidate's Resume

There is a good reason hiring managers should discuss the candidate's resume around the midpoint of the phone interview.
It is important to understanding the candidate's career goals, strength, and weaknesses early on. By doing so, hiring managers can assess if the candidate is a good fit or not. If not, this is the time to end the interview.
If they are a good fit, move onto discussing the candidate's resume.
After briefly discussing the candidate's work history, hiring managers should consider asking a few additional questions.
Here are a few important questions to ask about the previous employment.
Tell me why you decided to join company so and so?
What were your primary responsibilities that were measurable?
If we contact your previous employer, how would they rate your performance?
What To Avoid
Avoid asking generic questions like, "Tell me about your experience at company such and such." First, this can be saved for the in-person interview. Second, the candidate may waste a lot of time discussing their experience.
A question like this should be reserved for the final candidates who can speak more in depth about their experience.
Discuss the Position
Discussing the position further with a candidate means hiring managers are highly considering the candidate.
For the candidates who seem to be a good fit, explain to them what the ideal candidate may look like. In addition, hiring managers can discuss their top pain-points and a few expectations they have of the hired employee.
By doing so, hiring managers assess how the candidate respond. The key here is to keep the questions consistent with all candidates.
During the internal evaluation process, hiring managers can review answers to the same, consistent questions.
Closing the Phone Interview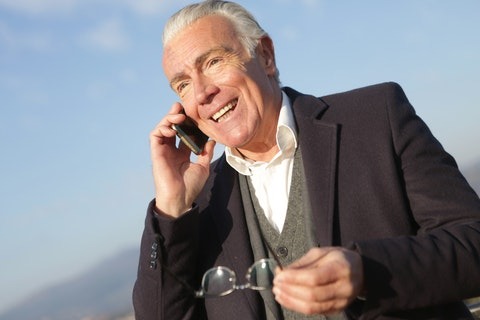 At this stage, hiring managers need to really evaluate the interest level of the remaining candidates.
By asking a few simple questions, hiring managers can get a better feel of their interest level. These questions are an important part to closing the phone interview. Here are a few examples.
How much time will you need to decide on a new job?
Do you currently have any other offers?
What things are most important to you in your new job?
Is there anything that you feel is relevant that we have not discussed?
The last thing a company wants is to hire someone who ends up accepting another position within a few weeks. These questions finalize the phone interview process and gives hiring managers a better understanding of the candidate's interest level.
By following this methodology, hiring managers have a greater chance of conducting effective phone interviews.
Our staffing agency screens and interviews multiple candidates every day. If your organization needs committed talent, let us know how we can help. We have many prescreened, top talent who are currently in the job market. Simply contact us and let us know more about your hiring needs.
Tier2Tek temp staffing agency is one of the top rated in the nation. When it comes to finding candidates for businesses, we provide best-in-class services for direct-hire, temp-to-hire, and outsourced staffing. Give us a call at 720-722-2385, and we will take care of your hiring needs.