We looked at multiple surveys and asked several business leaders about the best ways to manage remote employees. If implemented effectively, experts believe there are many benefits to employees working remotely.
By using situational leadership, leaders can select the appropriate approach for their direct reports. For example, a level three senior IT Engineer is expected to be able to work 100% remotely with no supervision. On the other hand, entry level Service Desk Technicians will need some time to develop before they can be self-sufficient.
Based on the situational maturity levels of direct reports, leaders can effectively implement a work from home model and get the best out of their investments. This is Especially the case now with the Coronavirus pandemic.
Based on our responses from surveys and speaking to multiple business leaders, here are the best tips on how to manage remote employees.
Define The Expectations & Clarify
One of the most important tips of establishing a successful remote team is setting clear expectations that all members understand. Experts say to not just set expectations, but set them and make sure they are clear.
Furthermore, solicit feedback on the expectations. It's astonishing how feedback from direct reports can help improve expectations.
In addition, set clear parameters, deadlines and metrics. When direct reports understand their expectations, they set goals to meet those expectations.
Build Genuine Trust With Remote Employees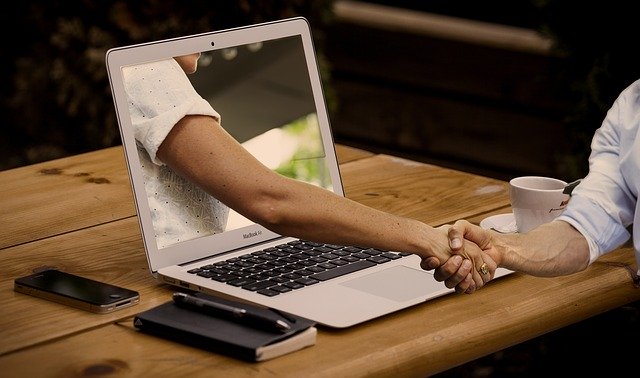 Great leaders take time to get to know their direct reports. They evaluate the direct reports and take note of their strengths and weaknesses. During one-on-ones, they try to understand what motivates them and what discourages them. By doing so, leaders can bring the best out of their teams.
Moreover, leaders must always keep their promises and empathize with their team in difficult times. The team should always find support in their leader.
Foster Open Communication
After building trust, a great leader has a virtual open-door policy. The direct reports should always feel welcome to contact the leader. Whether e-mail, chat, or phone, direct reports should be encouraged to keep in touch with their Manager and vice versa.
By nature, remote employees tend to feel "forgotten." Consequently, it's very important for a Manager to periodically reach out to direct reports simply to say hello and show support.
The most important factor of establishing open communication is to make the direct reports feel comfortable. By default, whenever Managers call the direct reports, they usually feel tense. Great leaders develop transparent communication that leads to open collaboration and makes direct reports feel comfortable.
Make Remote Employees Feel Like Part Of The Team
Remote employees can often feel distant and left out. It's important for Managers to communicate frequently to every member of the team. Explain how their contributions have greatly impacted the bottom line. Recognize their contributions and find ways to reward them.
When remote employees are recognized and feel part of the team, they take pride in their work and become greater contributors to the business.
Use Video Conferencing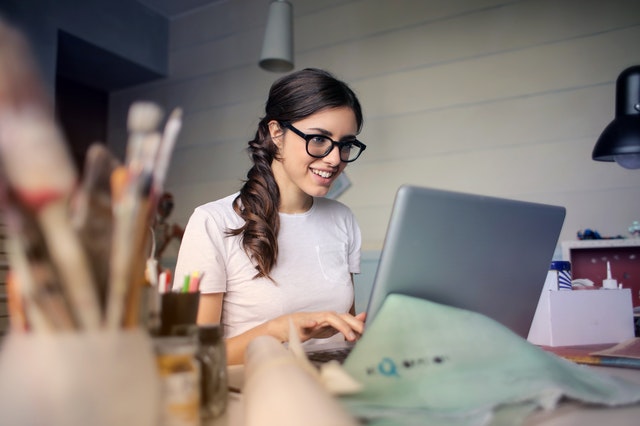 Being able to see other team members and their facial reactions adds value to remote teams. The leader must be able to bring a positive atmosphere to these video conference calls. Positive hand gestures such as thumbs up, smiling, occasional jokes that are appropriate will help set a positive setting for video conferences.
Furthermore, communication has many aspects that we subconsciously take note of. When Managers begin video conferences by smiling and starting off with a compelling statement, they set the tone for a welcoming atmosphere.
Setup Daily Check-Ins
Having a one-on-one call from a Manager can help struggling employees. Furthermore, daily calls can also be important for communicating recognition. Business leaders are often surprised at how significant a simple call of recognition can resonate with employees.
Treat Remote Employees as Local Employees
Although teams are remote, their output is significant to the business bottom line. Therefore, leaders must treat remote employees as local employees. They should understand that they are important members of the business.
Furthermore, regular requests for feedback from direct reports helps them feel inclusive. This is one way of including team members in decision-making processes and making them feel like a strong part of the team.
Trust Your Remote Employees
Finally, have trust in your team. Don't assume the worst, rather assume the best. When people feel they are trusted, they give their utmost at what they do. In contrast, when direct reports feel their Managers don't trust them, it builds a toxic environment.
If Managers have reasons to feel distrust with a direct report, they should discuss those concerns in a professional manner with the direct report. Opening lines of communication will reestablish trust and build employee morale.
In conclusion, these are the top tips we found most helpful on how to manage remote employees. If you'd like to learn more about Tier2Tek Staffing Services, please contact us and let us know what we can do to help you build a stronger team.