Researching staffing agencies can be a bit confusing. Despite attempting to make the hiring process simple, employment and temp agencies are surrounded by webs of words and terms that even the most experienced company may not know. Terms like temp-to-hire, full-time, seasonal and direct hire are often found splattered across the homepages of agencies. But what do they mean? What are the benefits of direct hire staffing?
Recently we noticed that we were growing ever-popular in the field of direct hire staffing. Though it was exciting to see attention rise, a bit of apprehension set in. Despite providing a plethora of staffing options, we often see (and practice) direct hire the most. But we still garner the question of what exactly the term means.
Long story short, we decided, as experts, to break down the term and highlight the benefits of direct hire staffing. Why is it popular? And how can a direct placement firm help you?
What Is Direct Hire and Direct Placement Staffing?
Let's start with the basics.
When people think of staffing agencies, they often connect them to temporary employment. The overall concept has been instilled through various forms of media and history, showing the temp agency as a place where an employee goes to find immediate and short-term work. Let's squash this connotation now. Ultimately, staffing agencies deal with a plethora of different employment types, not just interim hires.
Direct Hire, often referred to as Direct Placement, is the act of hiring a permanent employer for your company through a staffing agency.
Does that clear it up? Probably not.
Think of it this way: if your company needs a permanent employee but doesn't have the time or resources to find one, they can turn to the experts. As an experienced staffing agency, companies like Tier2Tek know how to find the perfect candidates. Therefore, we complete the entire application and interview process, find the perfect candidate and send them over to you. You hire them and sign them on to your company's payroll.
Overall, direct hire means we find the candidate for you, receive a finder's fee (only after you are satisfied) and move on. The employee is now working within your company with no ties to the employment agency that found them.
Basically, we find you the perfect employee and you hire them, then they are a part of your team. We are no longer part of the employment process. Think of it as an expert, outsourced hiring manager.
The Five Benefits of Direct Hire Staffing
Direct hire staffing by a recruiting agency offers a wide range of benefits for both the organization and the candidate. Henceforth, there is a reason it is a popular appendage of most staffing agency operations.
Below are a few benefits that will help you understand how hiring a staffing agency to fill your vacant positions is a useful tactic.
1. Candidates Get Full-time Employment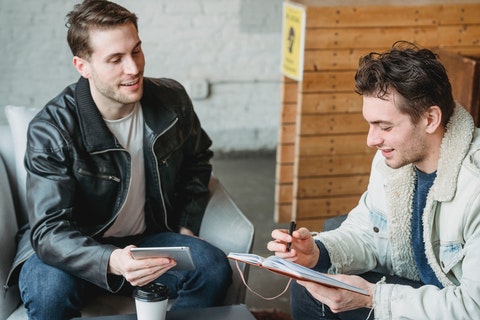 From the beginning, a Direct Hire is an employee of your company and is added to your payroll. You avoid the annuity costs associated with contract-to-hire candidates. The candidate understands the expectations involved with becoming a permanent member of a team. This upfront commitment can rule out employees that are prepared to phone in effort for the duration of a contract.
Overall, it can be hard for a company to achieve with a contract staff or temporary workers. There is a certain level of psychology that sets in, even for the most impressive workers. Ultimately, they know they may not be sticking around for a long time. Not only can this induce a feeling of lethargy (or, even worse, jadedness), but can tear your employees away from the core fundamentals of creating a great team.
Creating the best working staff involves having members that care about the success of your company. Employees who clock in and out for a paycheck tend to do worse in the long run, while employees that have a level of respect and responsibility for the motives and success of the company tend to do better. You want employees that want to work for you and see business-wide success. Having temporary employees can cause a rift in the actual motives of your staff.
Employees with greater buy-in are more engaged at work. Henceforth, hiring permanent members upfront contributes to an increase in productivity and greater longevity.
With direct hire staffing, the employee knows that they are joining a team for the long haul. This commitment allows them to feel like an important piece, not just a temporary cog in the capitalist machine.
2. It Attracts a Larger Pool of Candidates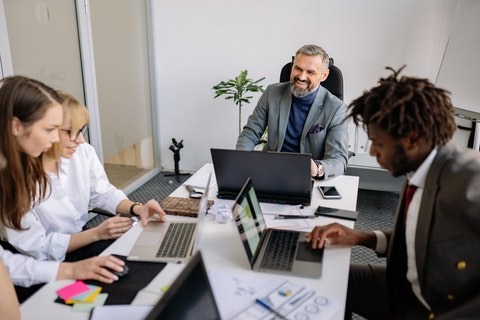 Generally, most job seekers are searching for a full-time role rather than a part-time job. Some candidates may not consider employment that's not permanent. As stated, the best workers want to feel like permanent members of a team. They want to feel deeply connected to company success. A team is a group that sticks together, not an amalgamation of moving and temporary pieces.
A 2018 study by Jobvite found that 46% of applying employees cited company culture as the most important aspect of their job decisions. Furthermore, this study was done four years ago, two years before the pandemic raged across the working world. Now, with the Great Resignation in tow, the importance of company culture and ideals is even higher.
This babbling may seem like circling the point, but there's a simple way to put it. As a company, you want to build a strong working team and employee culture. Unfortunately, the best candidates for your team are usually not looking for temporary gigs. To build the best workforce, you need the best employees. Therefore, you need to keep great employees permanently and offer permanent jobs to attract great employees.
Whew. That was a lot. Make sense?
As a staffing agency, we deal with an array of employment types. This is not to say we cannot bring you quality candidates for temporary-or-contract hires, but the potential pool is much smaller. Great employees are looking for temp roles, but it's less common.
Therefore, the Direct Hire technique means your organization will get many qualified candidates to apply for the role. Consequently, this will make it easier to hire the best possible fit and bolster your workforce for the future.
Smaller Companies Can Get Bigger Attention
Furthermore, think of your business as a whole. If you are just starting, you may not have the name recognition to draw excellent seniority. When hiring through a staffing agency, you are riding off of their reputation and success.
If your company is unknown, clients are more likely to apply to jobs listed by well-known staffing agencies. This is not a knock on your organization but the truth of recognition and trust. Popular staffing agencies are more likely to attract clients than new companies. We can bring you quality candidates, expanding your workforce to new heights.
Ultimately, we act as the middle man selling you as a workplace (and selling clients to you). We can use our reputation to bolster yours.
3. Direct Hires Can Fully Integrate Into Their Role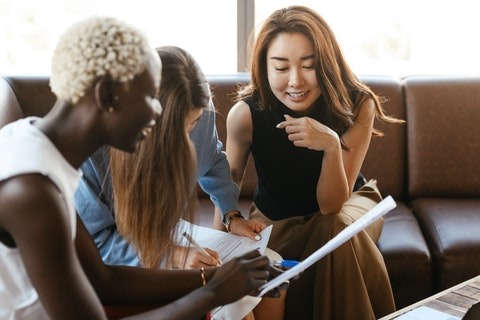 Let's continue with this teambuilding aspect. It's important, after all. Do you think the Patriots won six Super Bowls without a great working foundation (or Tom Brady)? Of course not.
It may seem as if we are reiterating the same point synonymously, but the truth tends to trickle into everything written.
You need consistency and care to build a great team. To draw consistency and care, you need employees that can build fantastic working relationships with higher-ups and peers. Temporary hires can have a hard time growing into their position. It's hard being the new kid at school. Now imagine this concept repeatedly for employees.
Hiring temporary employees is used to get a qualified candidate to perform a role as quickly as possible. While this is ideal for responding to unexpected changes in workload or demand, it means there is less opportunity for team building than if you were making a permanent hire.
One of the biggest benefits of direct hire staffing over temporary is the ability to have long-term workers (duh). The workers can settle into their roles, create relationships and culture and further their responsibilities with the company.
4. Direct Hire Staffing Helps to Save Time and Energy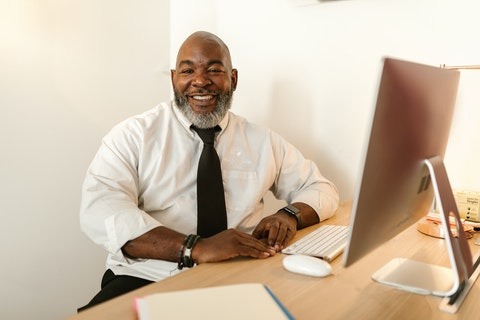 This may be the most obvious of benefits, but we must note it. Outsourcing to an employment agency for your hiring needs allows you to save time. We do it for you. Time is money, and you are going to be rolling in it.
Understandably, not all business organizations have a human resource department. Sometimes, the hiring responsibilities are done by someone who already has a set of full-time duties. If the organization is large enough to have an HR expert to handle hiring and staffing tasks, it may become overwhelmed with many roles to fill.
Staffing agencies are more than just places to find temporary and seasonal roles. They can also be a helping hand to lift the ever-crucial hiring weight off of your team's shoulders. Hiring the right fits can be arduous. Employment agencies are experts in the field, knowing exactly what to look for and exactly what interview questions to ask. We can do it for you, allowing you to allocate your resources elsewhere.
A reliable recruiting agency has the resources to remove the burden of that responsibility and handle the tedious process of direct hire staffing duties. Hence, this leaves your human resource team with additional time to attend to other essential business requirements.
Staffing agencies allow your company to sit back and relax. Well, not really. But you get the point.
5. Direct Hire Helps You Source Hard-To-Fill Roles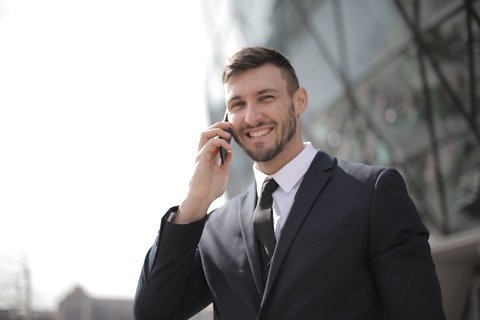 Here is our favorite part. There are a plethora of weird professions, some completely unheard of. Did you know that you can become a professional train pusher? As in, you push people onto packed trains?
That may be a horrible example, but it reigns true. We are living in a working world where there are millions of new and unheard-of jobs. As a staffing agency, we have to be on top of all available professions and their duties (though we've yet to staff any train pushers). When you are performing in-house hiring, you are limited to your networks. This throttle can make it hard to connect with niche candidates, particularly if you are searching for expertise that's not within your industry.
Let's say you are a software company. You decide that you should bring on an expert patent attorney to help legalize new projects and intellectual property. As a tech company, you may not know many lawyers or have background knowledge of the profession. One employee may have an uncle or friend of a friend that knows a lawyer, but it's not as concrete of a source.
A professional recruiting agency has access to a wide network of candidates. Additionally, they have recruiters who have spent many years in the industry and have professional relationships with different candidates. Also, a Direct Hire staffing agency has the tools and resources to connect you with the right staff for hard-to-fill positions.
Your company and HR department may not have the background to interview and scout niche or out-of-industry candidates. Staffing agencies can handle this for you, promising to bring you the best possible candidates for any position.
Negatives of Direct Hire Staffing
There are none!
We're joking. It would be unfair to represent ourselves with only the positive aspects of our services. Sure, Direct Hire staffing has countless benefits for your company, but there are also a few downsides.
Though begrudgingly, we will get into them.
No Try-Out Period
Most companies turn to staffing agencies for temporary or temp-to-hire roles. As stated, this is the common stigma surrounding employment services.
For this purpose, companies turn to staffing agencies because they want to bring on workers and potentially hire them long-term. They want the flexibility to try out an employee without signing them to their payroll. The employment agency handles all of the finances, and the company gets to decide if the client is worth a permanent hire.
Direct Hire staffing does not allow for this probationary (or try-out) period.
When a Direct Hire staffing agency brings you a candidate, they are signing on to your payroll permanently. The agency then goes on. If you decide the candidate is not worth the hire, the firing process then goes through your company. While the hiring process may be cheaper upfront, you are not paying the employment company for a trial period.
Longer Process
Hiring a permanent employee is a bit more of a process than temporary staffing. As stated (multiple times at this point), the Direct Hire employee is staffed directly to you. This direction means that the majority of the onboarding process falls into your hands. While staffing companies like Tier2Tek will handle everything from interviews to drug tests, the actual orientation is aligned with your schedule, meaning that a period may have to be given for employee transition. Maybe the new employee needs two weeks to resign from their current job or relocate.
As permanent employees, they may need more time to fully insert themselves into their future roles.
Furthermore, Direct Hire employees are going to coincide with your company's future. Finding the perfect fit for the openings is more than just a great resume.
Agencies like Tier2Tek take the time to find the perfect fit for your team and culture. Though agencies have databases of prescreened candidates ready to work, finding the perfect match is more important (and therefore lengthier) in finding a permanent worker.
Potentially Finding the Wrong Fits
At the end of the day, a staffing agency is not your company. While they can attempt to bring you the best possible employees, they do not share the exact same wavelength in qualification awareness. Your existing members need to be involved in the candidate process to build the best team. Unfortunately, some staffing agencies do not take the time to figure out your company; they just throw job listings on their sites.
Here's some shameless promotion.
At Tier2Tek Staffing, we believe that the best possible employee is more than a great resume. The best worker should fit into your company's existing team and ideals. Therefore, we take the time to learn the ins and outs of your business. We want to get every Direct Hire placement correct, bringing your company top-tier (get it?) satisfaction.
Henceforth, we assign every client a personalized account manager. This experienced recruiter takes the time to learn everything about your business and remains in communication with you throughout the entire process.
Let's get this right! Contact us for your next Direct Hire staffing needs, and we will show you the benefits!