Employee Recognition Quotes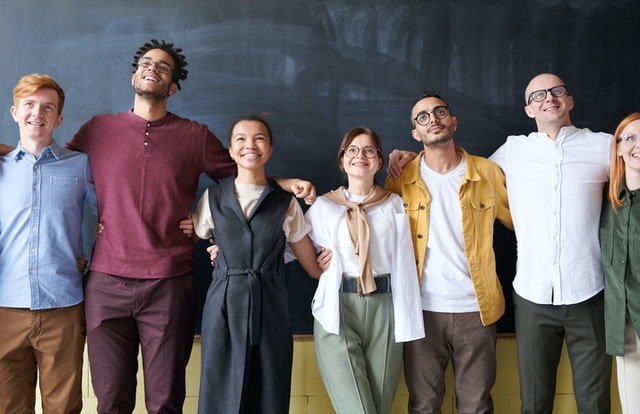 Ready to get inspirational?
As humans, we all need an extra pep in our step every once in a while. At Tier2Tek, we want to do more than just help you employ the best candidates. We want to help you improve your work, too.
Each month, our team picks one motivational quote from a business professional, artist, or all-around creative mind to help inspire you.
At the end of the day, we all need words of encouragement.
Go out and seize the day!
---

"To win in the marketplace you must first win in the workplace."

— Doug Conant – former CEO of Campbell Soup

"You can't sell it outside if you can't sell it inside."

— Stan Slap – CEO of SLAP

"Always treat your employees exactly as you want them to treat your best customers."

— Stephen R. Covey – author & businessman

"Employee engagement is an investment we make for the privilege of staying in business."

— Ian Hutchinson – Life & Work engagement strategist

"Highly engaged employees make the customer experience. Disengaged employees break it."

— Timothy R. Clark – founder of TR Clark Associates

"The way your employees feel is the way your customers will feel. And if your employees don't feel valued, neither will your customers."

— Sybil F. Stershic – founder of Quality Service Marketing

"Clients do not come first. Employees come first. If you take care of your employees, they will take care of the clients."

— Richard Branson – founder of The Virgin Group

"Create caring and robust connections between every employee and their work, customers, leaders, managers, and the organization to achieve results that matter to everyone in this sentence."

— David Zinger – author, coach & consultant

"People leave when they don't feel appreciated. That's why we've made recognition a really high value. Our business is people-capability first; then you satisfy customers; then you make money."

— David Novak – former CEO of YUM! Brands

"The responsibility of a company is to serve the customer. The responsibility of leadership is to serve their people so that their people may better serve the customer. If leaders fail to serve their people first, both customer and company will suffer."

— Simon Sinek -marketing consultant

"Treating employees benevolently shouldn't be viewed as an added cost that cuts into profits, but as a powerful energizer that can grow the enterprise into something far greater than one leader could envision."

— Harold Schultz – CEO of Starbucks
---
For Experienced Nationwide Staffing

Tier2Tek Staffing Firm has multiple years of experience in staffing for an array of roles and positions.
Most importantly, we make sure all our candidates have a background in customer service.
Let us know about your unique hiring needs and we will provide you talented candidates based on your timeframe