Frequently Asked Questions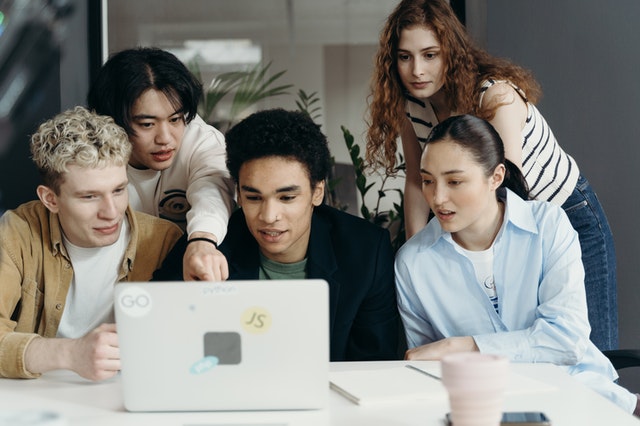 ---
Does Tier2Tek Only Do Temp Staffing?
No! We are here for all of your staffing needs. We include Direct Hire, Outsourced, Temp-To-Hire, Temporary, High-Volume Staffing and Seasonal Staffing.
What Fields Do You Staff In?
With a team of experienced and well-versed recruiters, we are able to staff in whatever field you need. While we began specializing in Information Technology staffing, we have a plethora of prescreened candidates for any specialization. From construction to real estate, we can help you staff for anything.
What is the Purpose of a Staffing Agency?
When a company needs help recruiting and bringing in new employees, they look to staffing agencies for help. Whether high-volume recruiting or finding executive candidates, a staffing agency can interview and hire employees so a company can focus on their business. Agencies have experienced recruiters and ties to the job market, helping a company find and interview quality candidates.
How Do Staffing Agencies Get Paid?
Staffing companies like Tier2Tek get paid when the client is satisfied. We work to help you find the perfect worker for your position(s). Once the selected candidate is placed in a permanent position within the company, the staffing agency is provided a commission for their service. 
What if the Client Is Not Satisfied With the Staffing Agency Hire?
No problem! Tier2Tek goes back to the drawing board. If you are not satisfied with one of our candidates you hire within our timeframe of two days or a sixteen-hour notice, we will find a replacement and you will not be invoiced the previous time. Your peace of mind is our priority
Do Staffing Agencies Worry About Cultural Fit?
Tier2Tek takes the time to learn about your company and its values. We understand how important employee culture is in the modern day and want to make sure we staff to fit your company.
Do Staffing Agencies Perform Background Checks?
Yes, staffing agencies follow through the entire hiring process. Tier2Tek works with clients from posting the job description to onboarding the new hire. We can complete every step of the way.
Do Staffing Agencies Perform Candidate Interviews?
Yes, staffing agencies like Tier2Tek complete the entire recruiting process. Ultimately, this involves interviewing candidates to find the perfect fit for your company. We take the time to figure out exactly what you are looking for in a candidate so that we can follow through with the best interview.
How Quickly Can an Agency Fill My Open Position?
We work to fill open roles immediately. Of course, finding the perfect candidate can take time, but we have a database of prescreened clients. Therefore, we do not start at zero. After our account manager figures out your required qualifications, we get to work immediately.
Do You Only Staff in Denver?
Nope! Tier2Tek Staffing works nationwide. In fact, we've already helped staff multiple businesses across the country. Simply put, we can help regardless of what your company is or where it's located.
What's the Difference Between Recruiting, Hiring and Staffing?
Not much, actually. The difference between the three falls down to process. For example, recruiting may involve our certified agents searching out for possible candidates for client positions. Hiring and Staffing are synonymous but may involve posting jobs on our website or job boards and finding the best candidates that apply. Simply put, when a client works with us, we find them the best candidates through any means or searching and vetting.


Don't See Your Question?
Contact us!
We have agents available to answer your inquiries.