IT Support Staffing Agency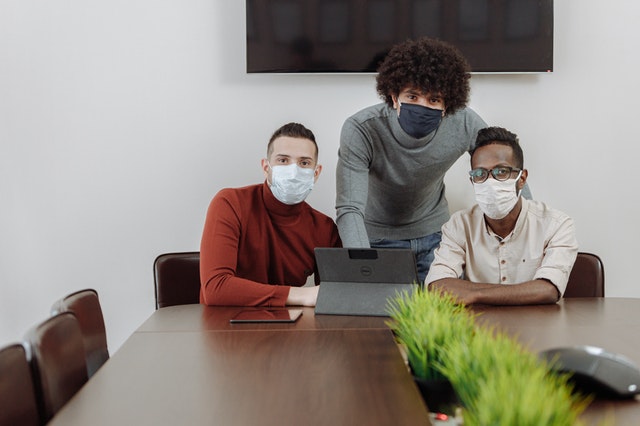 For IT Support Staffing Agency, Tier2Tek has multiple prescreened candidates ready to interview today. Simply let us know about your unique hiring requirements and we will provide you with some of the top talent available in your area. Moreover, we maintain a large database of IT Support personnel updated daily. Contact us today!
---
For Experienced IT Support Staffing
Email us or call us at (720) 722-2385
Our employment agency has been staffing for IT support positions for many organizations. For example, we have built out the IT support team for large companies moving their headquarters. In addition to large organization, we also help midsized to smaller local businesses staff for IT support.
Because we prescreened hundreds of IT support candidates, we are able to provide organizations with some of the best talent available in their markets. From surge staffing to unique hiring requirements, our staffing agency can find the right personnel for your IT support staffing needs.
What Does an IT Support Specialist Do?
The IT support specialist assists business users with technology related requests, incidents, and problems. For example, when users need help with their computers, the IT support specialists resolves their issues.
In addition, the IT support specialist sets up workstation and assist with network build outs. Moreover, they maintain and updated the asset database for computer hardware and sometimes software.
Documenting all requests, incidents and problems in a ticketing system is an essential duty of this role. In summary, they setup and maintain the information technology support for business users.
Sample IT Support Specialist Job Description for Staffing
Summary
The IT Support Specialist will be a member of the Corporate Engineering Support team and will be responsible for working with users to improve productivity by resolving technical issues and improving the user experience. This will include employee training, audiovisual systems management, and ongoing administration and process improvement for all managed systems.
Manages inventory, installs, modifies, and makes minor repairs to personal computer hardware and software systems and provides technical assistance and training to system users.
Requirement
Experience with corporate IT security/system
Assisting in training new hires.
Providing 24×7 desktop support and Helpdesk administration.
Allocating, maintaining, and troubleshooting of IT equipment used in offices and facilities.
Service Management, Project Management, and Inventory Management skills
Excellent written and verbal communication skills
Experience working on a high volume ticketing system to resolve requests
Responsibilities
Providing 24×7 IT support services
Troubleshoot hardware/software issues with internal and remote users in a hybrid desktop environment with PC and Mac laptops, desktops and gaming machines)
Troubleshoot mobile issues with iOS and Android devices
Daily maintenance for workstations that are local as well as remote employees
Onboarding of new employees – provisioning and delivery of computer, user accounts,
Assist with conference room and AV setup and support
Track and Monitor existing and potential computer problems.
Make recommendations to IT Manager for fixes and enhancements
Consistent maintenance of game PC workstation images
Troubleshoot, repair, and perform routine preventative maintenance for computer, computer components, software, and peripheral devices.
Handling support requests and procedures across the network.
Setup, support, operate, and maintain computers, telephones, audio visual systems, voicemail, mobile devices, and supporting software and services; pull and punch down network cable and diagnose/repair network connections.
Troubleshoot user system performance, perform user system backups during maintenance, and report other complex software malfunctions or other network related problems.
Answers customer inquiries in person and via telephone concerning systems operation.
Provide the very best customer service experience for all employees so they can build confidence with their technology