Tier2Tek Staffing Solutions in Maryland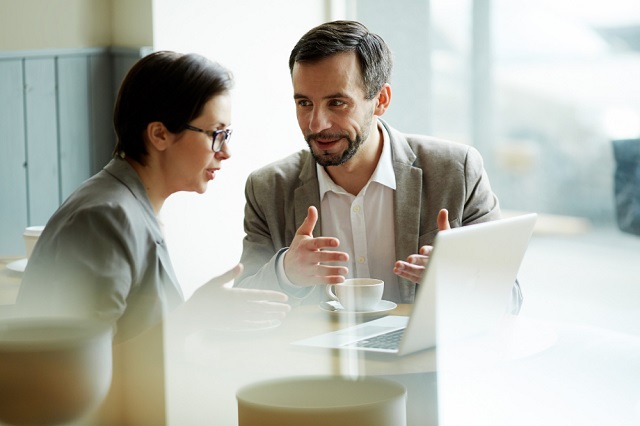 Tier2Tek Staffing, a distinguished staffing and recruitment agency, has established itself as a pivotal force in Maryland's employment sector. Specializing in staffing, recruitment, and direct hire placement, the company expertly caters to the unique needs of both hiring managers and job seekers throughout the state.
With a deep understanding of Maryland's diverse job market, Tier2Tek Staffing offers customized, strategic solutions designed to align perfectly with the specific requirements of local businesses and aspiring professionals. Their commitment to excellence and a thorough understanding of the local landscape makes them an invaluable partner in navigating the dynamic employment challenges in Maryland.
---
Comprehensive Staffing Solutions in Maryland
Bringing Excellence to Maryland's Employment Scene
Tier2Tek Staffing, as a prominent player in Maryland's staffing and recruitment sector, offers comprehensive solutions that cater to the diverse needs of hiring managers and job seekers alike. Our approach is tailored to the vibrant and unique job market of Maryland, ensuring that we not only meet but exceed the expectations of our clients. With a deep understanding of local industries, we excel in connecting top talent with leading organizations, thereby fostering a dynamic and productive workforce.
Localized Expertise: Deep understanding of Maryland's job market dynamics.
Diverse Talent Pool: Access to a wide range of skilled professionals across various sectors.
Customized Solutions: Tailored strategies to meet the specific needs of employers and job seekers.
Quality Matches: Ensuring a perfect alignment of candidate skills and job requirements.
---
Tailored Recruitment Agency Services
Adapting to Maryland's Unique Business Environment
At Tier2Tek Staffing, our recruitment services are meticulously designed to align with the specific business environments of Maryland. We understand that every company has its unique culture and needs, which is why we go beyond the standard recruitment process. Our team of experienced professionals uses a combination of industry knowledge and innovative strategies to identify the best candidates, ensuring a perfect match for your organization.
Cultural Fit: Emphasis on matching candidates with the right company culture.
Industry-Specific Recruitment: Expertise in various sectors, from tech to healthcare.
Efficient Process: Streamlined recruitment for quick and effective placements.
Long-term Success: Focused on placements that foster growth and sustainability.
---
Strategic Staffing Agency Expertise
Navigating the Challenges of Talent Acquisition
As a strategic staffing agency, Tier2Tek Staffing is well-equipped to handle the complexities of talent acquisition in Maryland. We understand the intricacies involved in finding the right talent and are committed to providing solutions that are not only effective but are also aligned with your long-term business objectives. Our team works closely with clients to understand their specific staffing needs, ensuring that each placement is a step towards organizational success.
In-depth Market Analysis: Keeping up with the latest trends and demands in Maryland's job market.
Customized Staffing Solutions: Tailored strategies to meet specific business requirements.
Skilled Candidate Pool: Access to a vast network of qualified professionals.
Ongoing Support: Continuous assistance and support throughout the staffing process.
---
Direct Hire Placement with a Difference
Creating Career-defining Opportunities
Tier2Tek Staffing's direct hire placement services in Maryland are about creating meaningful career opportunities for job seekers and providing transformative talent for employers. We take pride in our ability to understand the career aspirations of candidates and the strategic hiring needs of companies. This dual focus allows us to make placements that are not just successful but also fulfilling for both parties.
Candidate-Centric Approach: Prioritizing the career goals and aspirations of job seekers.
Strategic Employer Matching: Aligning candidates with companies that share their values and goals.
Seamless Integration: Ensuring a smooth transition for both candidates and employers.
Long-term Success: Focused on making placements that lead to lasting employment relationships.
---
A Partner for Maryland's Employment Needs
Fostering a Thriving Employment Ecosystem
Tier2Tek Staffing is dedicated to being more than a placement agency in Maryland; we aim to be a key partner in the state's growth and development. Our commitment to excellence is reflected in our deep understanding of the local market and our proactive approach to meeting the evolving needs of our clients. Whether you are a job seeker looking to advance your career or an employer seeking top talent, Tier2Tek Staffing is your go-to solution.
Comprehensive Support: Offering end-to-end services for both employers and job seekers.
Local Market Insights: Utilizing our in-depth knowledge of Maryland's employment trends.
Dedicated Partnerships: Building long-term relationships with clients for sustained success.
Impactful Contributions: Contributing positively to the growth and development of Maryland's workforce.
---
Cities We Staff in
Don't see your city? Contact us! We can provide expert recruiting anywhere.