Tier2Tek Staffing Solutions in Pittsburgh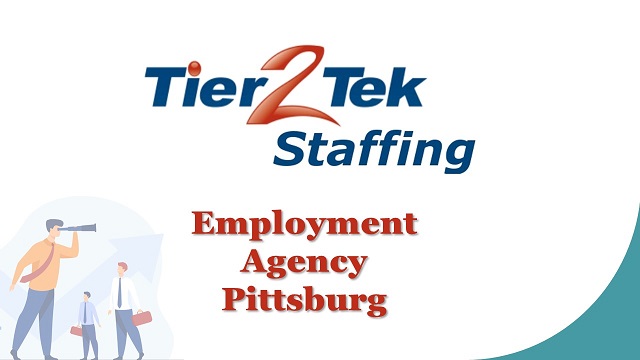 Tier2Tek Staffing, a distinguished leader in staffing, recruitment, and direct hire placement, proudly serves the vibrant city of Pittsburgh. With a deep understanding of the local job market and a commitment to excellence, we offer tailored solutions to meet the unique needs of both hiring managers and job seekers in this dynamic city.
Our expertise in connecting top-tier talent with Pittsburgh's diverse industries makes us an invaluable partner in driving the success of businesses and careers alike in this bustling metropolis.
---

Comprehensive Staffing Solutions in Pittsburgh
Tier2Tek Staffing stands as a beacon of excellence in Pittsburgh, offering unparalleled staffing, recruitment, and direct hire placement services. Our dedicated team understands the dynamic landscape of Pittsburgh's job market, making us an indispensable partner for hiring managers and job seekers alike. We pride ourselves on our deep local knowledge and our ability to stay ahead of industry trends, ensuring that our clients receive the most efficient and effective staffing solutions available.
Local Expertise: Profound understanding of Pittsburgh's employment landscape.
Industry Trends: Staying ahead to provide cutting-edge solutions.
Efficient Solutions: Tailored services for quick and effective staffing outcomes.

Your Recruitment Agency Ally in Pittsburgh
In the heart of Pittsburgh, Tier2Tek Staffing emerges as a pivotal recruitment agency. We specialize in connecting top-tier talent with the city's thriving industries. Our recruitment strategies are tailored to meet the specific needs of each client, ensuring a perfect match between employer and candidate. With a focus on both skill and cultural fit, we guarantee that each placement will contribute positively to your team's dynamics and productivity.
Tailored Strategies: Custom recruitment solutions for every client.
Skill & Cultural Fit: Ensuring a harmonious integration into your team.
Guaranteed Satisfaction: Commitment to positive outcomes for both parties.
---
Staffing Agency Excellence
At Tier2Tek Staffing, our staffing agency services go beyond the norm. We provide hiring managers in Pittsburgh with a seamless and efficient staffing process. Our deep understanding of the local talent pool enables us to quickly fill positions with highly qualified individuals, reducing downtime and increasing productivity for businesses. We manage all aspects of staffing, from initial candidate screening to final placement, ensuring a hassle-free experience for our clients.
Quick Filling of Positions: Efficient use of local talent pools.
Reduced Downtime: Swift staffing to maintain productivity.
Hassle-Free Experience: Comprehensive management of the staffing process.
---
Placement Agency with a Personal Touch
Our placement agency services in Pittsburgh are designed with a personal approach. We recognize the importance of understanding both the candidate's aspirations and the employer's requirements. This dual focus ensures that each direct hire placement we facilitate is not just a job filled, but a step towards long-term success for both parties. By fostering these meaningful connections, we contribute to the growth and prosperity of the Pittsburgh business community.
Understanding Aspirations: Aligning candidate goals with employer needs.
Meaningful Connections: Facilitating placements that lead to long-term success.
Contributing to Growth: Aiding the prosperity of Pittsburgh's business community.
---
Bridging Talent and Opportunity in Pittsburgh
Tier2Tek Staffing is more than a service provider; we are a bridge between talent and opportunity in Pittsburgh. We are committed to fostering growth and success for businesses and individuals alike, making us an essential part of the city's employment landscape. Our goal is to create lasting relationships built on trust and mutual success, driving forward the ambitions of Pittsburgh's workforce and businesses.
Creating Lasting Relationships: Building trust with businesses and individuals.
Driving Ambitions: Supporting the goals of Pittsburgh's workforce and businesses.
Essential Community Role: Being a key player in the city's employment ecosystem.