Tier2Tek Staffing Solutions in Lexington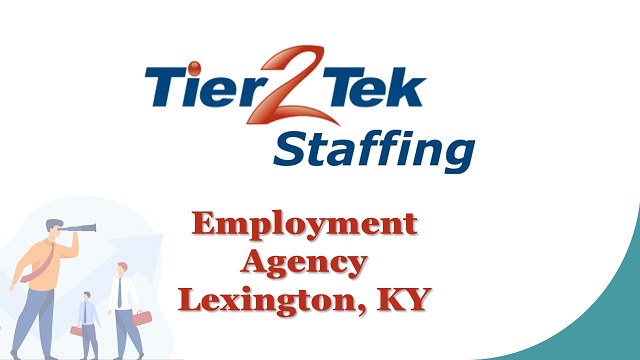 Tier2Tek Staffing, a distinguished leader in staffing, recruitment, and direct hire placement services, proudly serves the vibrant community of Lexington, KY. With a deep understanding of the local job market and a commitment to excellence, we provide unparalleled staffing solutions tailored to the unique needs of both hiring managers and job seekers in the area. Our expertise in connecting top-tier talent with leading organizations ensures that every placement is not just a job filled, but a step towards the collective success of our community.
---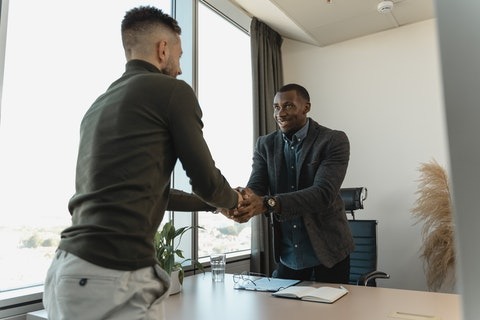 Expert Staffing Solutions in Lexington, KY
Tier2Tek Staffing stands as a beacon of excellence in Lexington, KY, offering unparalleled staffing, recruitment, and direct hire placement services. We understand that the cornerstone of any successful business is its people, and we are committed to finding the right talent that aligns with your company's culture and objectives. Our deep-rooted expertise in various industries enables us to provide candidates who are not just qualified, but are also a perfect fit for your organization's unique needs.
Industry Expertise: Specializing in a wide range of sectors to offer you the best talent.
Cultural Fit: Focusing on candidates who align with your company's ethos.
Tailored Solutions: Customizing staffing strategies to meet your specific requirements.
Reliability: Consistently delivering high-quality staffing solutions.

Comprehensive Recruitment Agency Services
As a distinguished recruitment agency in Lexington, Tier2Tek Staffing excels in connecting companies with top-tier professionals. Our team of experienced recruiters uses a combination of traditional and innovative methods to ensure that we find the best candidates for your business. We understand that each hiring decision is crucial, and our goal is to make the recruitment process as seamless and effective as possible.
Advanced Recruitment Methods: Utilizing both traditional and innovative techniques.
Seamless Process: Making recruitment smooth and hassle-free for employers.
Candidate Quality: Ensuring only the best candidates are presented.
Personalized Service: Offering dedicated support throughout the recruitment process.
---
Your Trusted Staffing Agency Partner
Tier2Tek Staffing is not just a staffing agency; we are your strategic partner in Lexington, committed to understanding and fulfilling your specific staffing needs. Our approach involves a thorough analysis of your company's workforce requirements, enabling us to provide staffing solutions that are not just effective but also sustainable. We take pride in our ability to adapt to the evolving market trends, ensuring that the talent we provide keeps you ahead of the curve.
Understanding Your Needs: Deep analysis of your staffing requirements.
Adaptive Solutions: Adjusting to market trends and company changes.
Sustainable Staffing: Focusing on long-term success in staffing strategies.
Proactive Approach: Anticipating and fulfilling your staffing needs efficiently.
---
Placement Agency Excellence
Our role as a leading placement agency in Lexington goes beyond mere job placements; we strive to create meaningful career paths for job seekers and build robust teams for employers. By understanding the aspirations and strengths of each candidate, we ensure placements that are mutually beneficial and growth-oriented. Our success is measured not just in placements, but in the long-term success and satisfaction of both parties involved.
Career Pathing: Helping candidates find roles that advance their careers.
Mutual Benefit: Ensuring placements are advantageous for both employees and employers.
Growth-Oriented: Focusing on opportunities that offer professional growth.
Satisfaction Driven: Aiming for long-term satisfaction in every placement.
---
Tier2Tek Staffing in Lexington, KY, is more than a service provider; we are a partner invested in your success. Whether you're a job seeker looking for your next career move or a company in need of top talent, we have the expertise and resources to fulfill your needs. Contact us today and experience the difference that professional and personalized staffing solutions can make.