Working from home is all the rage. Having flexibility and remote access to work is the new norm in a post-pandemic world (can we really call it post?). But, not all of us job seekers work within an area that allows for at-home work. While hands-on tasks will always be a priority, some employees may want to join the mobile work crew. So, what about remote assistant jobs?
If you are looking for remote work but are not sure where to turn, becoming a virtual assistant may be a great start.
What Is a Remote Assistant?
Simply put, a remote assistant is, well, an assistant that works remotely. Is that enough info? Can we move on?
Jokes aside, the overall tasks of a remote assistant vary. Whether it be helping with social media, answering emails, making schedules, or making phone calls, the assistant is there to help with anything a business or professional needs.
When a small business is launching, the owner may be bogged down with hands-on tasks at the physical location. They may not have enough employees to fill out every aspect of work. A virtual assistant can be brought on to help with tasks from a remote location. This work may vary from part-time to full-time with degrees of difficulty.
Firstly, putting together an overview of what a remote assistant does can be difficult. But here are some examples.
Social media management
Answering calls and emails
Scheduling calendars and appointments (whether for business or the employer's personal tasks)
Preparing reports or analysis
Personal tasks (running errands, making calls, etc.)
Event management
Honestly, this list can go on for eternity. At the end of the day, it all depends on what type of company the assistant is working for. For example, an assistant at a dog food company may be tasked with sending advertising emails to local pet stores. The options are truly endless.
Becoming a remote assistant may be your best starting point if you are looking for diverse work done in the comfort of your home.
Why Staff a Remote Assistant?
Long gone are the days of sitting at a desk and smiling at customers. We're all digital now. No, we are not at the point of living in a complete metaverse, so don't try any moves from the Matrix. We're not legally obligated to pay for a broken back.
Side note: I just realized that was not a modern reference. Time is a fickle thing. I am getting too old for this. That was another outdated reference. I'll stop.
If the pandemic brought us any positive (and that's a big if), employers have realized the efficiency in going mobile. Having workers do remote tasks can cut tardiness, improve performance and reduce costs. It can really be a wonderful thing, especially for those that don't enjoy ever leaving the house.
So, why should a business or professional hire a remote assistant anyway?
Saving Time
Time is money, right?
A remote assistant can give an employer more time to focus on business-related needs. Simple tasks like answering emails and making phone calls can pile up a significant amount of your day. So why not bring someone on to help free up your time?
Employees Stay on Their Tasks
If you have someone designated for side tasks, other employees can focus on their specific work. Side work for other positions becomes a thing of the past. Basically, the assistant's focus is to do the things other workers would have to do on top of their normal operations.
Efficiency
Though an assistant's tasks may be things you were going to do anyway, having an extra set of hands can lead to more efficiency for your business.
Four hands are better than two. Two heads are better than one.
On top of helping with tasks, virtual assistants may bring innovative ways of doing things to the company. They may be able to make processes easier than before. That is their profession.
Give Me My Shades. The Future Is Bright.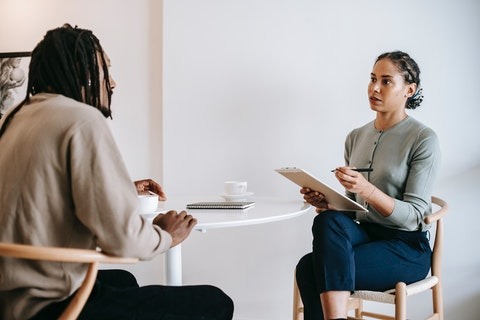 There is more benefit to working as a remote assistant than just working from home. Working as an assistant can be a fantastic foot in the door of a company.
Let's say that you dream of working in real estate. You join a reality business as a remote assistant to one of the owners. Over time, not only will you learn tricks of the trade through your various tasks, but you will build a rapport with your employer. Work hard enough and this may lead to bigger opportunities within the business.
And who said you couldn't start a career from home?
When a position in a business opens up, existing employees usually get first dibs on applying. The company already knows what value you bring to the table. Having an excellent working relationship with the company will only improve your chances.
A remote assistant is a jack of all trades. Learn enough, and you already have a leg ahead of the competition.
Soak it up. Move on up.
Skills Needed
It's difficult to pinpoint exactly what an employer may be looking for in their assistants. All in all, it depends on the industry the company is in and the employer's needs. Look at assistant job descriptions to try and find which industry is best suited for you. Then, tailor your job searches to assistant work in that industry.
As a quick overview, here are some common skills necessary for any remote assistant position.
Skills in computer use. Most likely Microsoft Office or similar software.
Strong communication skills.
Reliability and promptness.
Strong skills in social media management.
Experience in marketing and analyzing is a plus.
Experience in photo-editing software and website creation is a plus.
A reliable and modern home office.
How Much Does a Remote Assistant Make?
Ah, time for brass tacks.
It is crucial to note that being a remote assistant isn't necessarily a final job. It's fantastic if you are looking for an opportunity to move up in a business or work from home. But it may not scratch the surface of your entire career needs.
It is a solid job that provides a launchpad for more intense opportunities.
With all that being said, PayScale states that remote assistant jobs average $42,555, with the 90th percentile being over $90,000. That's not bad for starting to work at home.
Ultimately, it depends on the size of the company and your proficiency in the field. More pronounced employers will obviously pay more than small businesses. But never underestimate small jobs. They may always take off. You may want to be a part of that from the onset.
As always, if you are looking for help in starting your career, regardless of the position, contact us. Tier2Tek Staffing can always help you jump into a new job.