work advice
Looking for work advice that can help steer your career in the right direction? Tier2Tek Staffing, a national staffing agency, is here to provide you with valuable insights and opportunities. We understand the challenges of job hunting and career advancement, which is why our team of experts is dedicated to offering you the best guidance and opportunities in the job market.
1. Navigating Your Career Path with Tier2Tek Staffing
Tier2Tek Staffing is not just another employment agency. We specialize in offering direct hire and recruitment services, ensuring that you find a job that truly aligns with your skills and aspirations. Our placement agency is committed to placing you in roles that match your long-term career goals, providing a solid foundation for your professional journey.
2. The Power of a Job Placement Agency
With Tier2Tek Staffing as your trusted job placement agency, you gain access to a vast network of opportunities. We collaborate with top-tier job agencies and recruitment agencies, ensuring that you're connected with the best employers in the industry. Our commitment to your success means you receive unparalleled support during your job search.
3. Expert Work Advice Tailored to You
When it comes to work advice, Tier2Tek Staffing goes the extra mile. We believe that every job seeker is unique, and therefore, we offer personalized guidance and recommendations. Our staff recruitment agency understands your individual needs and matches you with the ideal job that complements your skills and ambitions.
4. Elevating Your Career with Direct Hire Opportunities
Tier2Tek Staffing's direct hire services are designed to simplify the job search process. We work closely with employers to identify exceptional talent, and if you're the right fit, you'll find yourself in a direct hire position with an esteemed company. No more sifting through endless job listings; we make your journey straightforward and efficient.
5. Your Partner in Success
Tier2Tek Staffing is more than just a staffing agency – we're your partner in achieving career success. Our comprehensive services cover everything from providing work advice to ensuring you secure the ideal job placement. With our guidance, you can confidently navigate the competitive job market, knowing that you have an experienced ally by your side.
At Tier2Tek Staffing, we take pride in being a leading national staffing agency, offering job seekers the ultimate work advice and job placement solutions. Say goodbye to the uncertainty of job hunting and trust us to connect you with direct hire opportunities that will shape your future.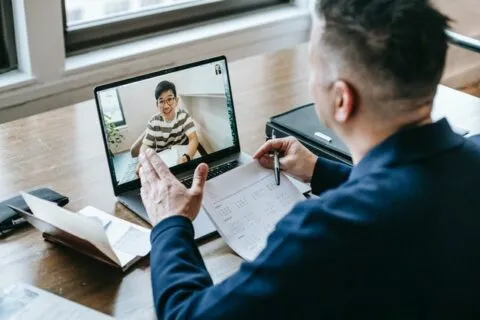 Working from home can be a challenge. Here are the 10 best tips for working from home and staying productive.