tips for working
In today's fast-paced and ever-changing work environment, staying ahead of the curve and thriving in your job requires more than just showing up and going through the motions. As a dedicated worker, you're likely always looking for ways to improve your performance and job satisfaction. Here are some valuable tips to help you work smarter and more effectively:
1. Prioritize Your Tasks
Every workday presents a multitude of tasks and responsibilities. To make the most of your time, prioritize your tasks. Identify the most critical assignments and tackle them first. This ensures that you address the most important items before getting caught up in less crucial matters.
2. Set Clear Goals
Setting clear and achievable goals is essential for keeping yourself motivated and on track. Define what you want to accomplish in a day, week, or month. Having well-defined objectives will help you stay focused and productive.
3. Time Management
Effective time management is a cornerstone of productivity. Utilize tools like to-do lists, calendars, or time-tracking apps to manage your time efficiently. Schedule your tasks, allocate time for breaks, and stick to your schedule as closely as possible.
4. Continuous Learning
In the modern workplace, staying competitive often means being adaptable and open to learning. Take advantage of opportunities for professional development, whether it's attending workshops, taking online courses, or simply staying up-to-date with industry news.
5. Build Effective Relationships
Effective communication and strong working relationships are key to success. Collaborate with colleagues and superiors, and be open to feedback. Building positive relationships with your team can lead to better teamwork and a more pleasant work environment.
6. Maintain a Healthy Work-Life Balance
Remember that work is only one part of your life. A healthy work-life balance is vital for your overall well-being. Set boundaries, and make time for hobbies, family, and self-care. Balancing your personal and professional life can reduce stress and improve your job satisfaction.
7. Mindfulness and Stress Management
Stress is a common companion in the workplace. Mindfulness techniques, such as meditation and deep breathing, can help you manage stress effectively. These practices can boost your focus, problem-solving abilities, and overall mental health.
8. Stay Organized
Organization is your friend when it comes to working efficiently. Keep your workspace clutter-free, use digital tools for organizing files, and develop a system that works for you. An organized environment fosters productivity.
9. Take Breaks
Taking regular breaks is not a sign of laziness but a crucial aspect of maintaining productivity. Short, frequent breaks help you recharge, stay alert, and prevent burnout. Use these moments to clear your mind or do a quick stretch.
10. Seek Feedback and Self-Assessment
Constructive feedback is a valuable tool for growth. Seek input from your superiors and colleagues, and don't hesitate to self-assess your work. Recognizing areas for improvement and acting on them can make you a more effective employee.
Incorporating these tips into your work routine can enhance your productivity, job satisfaction, and overall success as a worker. Remember that everyone's work style is unique, so tailor these suggestions to fit your specific needs and circumstances. By continually striving to improve your skills and work habits, you'll set yourself up for a more successful and fulfilling career.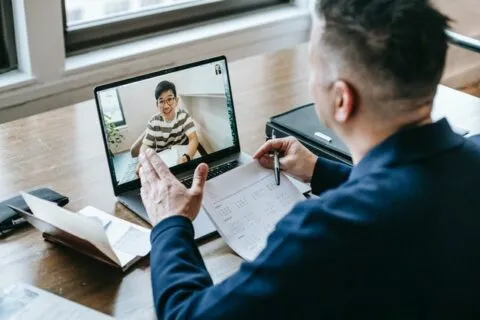 Working from home can be a challenge. Here are the 10 best tips for working from home and staying productive.