Engineer Staffing Agency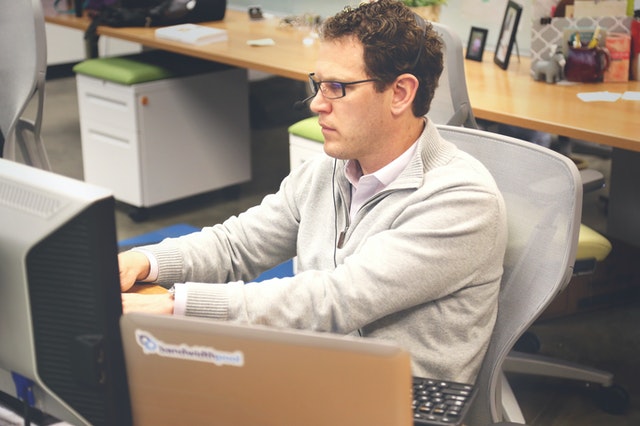 Tier2Tek IT staffing and recruitment company provides solutions for Engineer Staffing. The Engineer supports and builds IT infrastructure, develops and launches new technology in-house and maintains IT related services and devices. Their primary responsibility is to design, develop and maintain IT and computer systems that help make a company run efficiently.
---
For Experienced Engineer Staffing
Email us or call us at (720) 722-2385
Tier2Tek IT staffing firm has years of experience in Engineer Staffing. We are committed to bring you the best candidates for your roles such as Engineer Staffing. We take time to find out what each Engineer's role will be and find the best possible options when you need them. Tier2Tek will always make sure we take extra care in learning about your company and how we can bring the best future employees to you in order to improve your business.
What Does an Engineer Do?
Engineers are responsible for the software, hardware, and networks in an organization. They develop processes and software to make information technology processing as smooth as possible. They typically build and maintain entire systems, programs, and devices for companies as so many now rely on computer systems to run their business. This role also has evolved over the past year to include the management and design of telecommunication since many employees and companies have increased remote work.
Overall, they help companies use these systems to improve functionality of the company. Using these systems, the objective is to make the company run as efficiently as possible. They are also responsible for making sure the systems implemented are secure and not accessible from unauthorized use of company information/property. This position requires a technical, detail oriented, organized and highly motivated individual that is an expert in IT systems.
Responsibilities of an Engineer include:
Build and support a device management operation to control company owned devices located both on-site as well as remotely in support of hybrid in-office and remote workforce.
Work closely with the Security Team to build tools to enforce company security policies on end-user devices such as device encryption, malware protection, and firewall rules.
Oversee and operate company software patching initiatives to ensure all device operating systems and installed software is always up to date.
Act as a primary contact, and provide support, for all end user applications and devices used within the company.
Manage the company device inventory and support vendor relationships for the acquisition and/or repair of laptops, desktops, tablets, phones, monitors, and accessories.
Provision, manage, and inventory user access to corporate applications using single-sign-on (SSO) as well as direct user accounts. Perform periodic access reviews when required by internal policy and compliance frameworks.
Assist with customer support teams by providing advice, third tier support, and device management for deployed systems used by customers.
Pull reports and prepare insights and recommendations.
Continuously support the development and improvement of our operational processes to drive efficiency.
Ensures deliverables are delivered on-time, on-quality and meet the business needs.
Complete all tasks in a timely manner.
Interact positively with peers, other departments, vendors to identify operational issues.
Provide corrective procedures to resolve problems.
Be available for on-call responsibilities on a rotating schedule.
Be available for overtime work when needed.