Tier2Tek Staffing Solutions in Wisconsin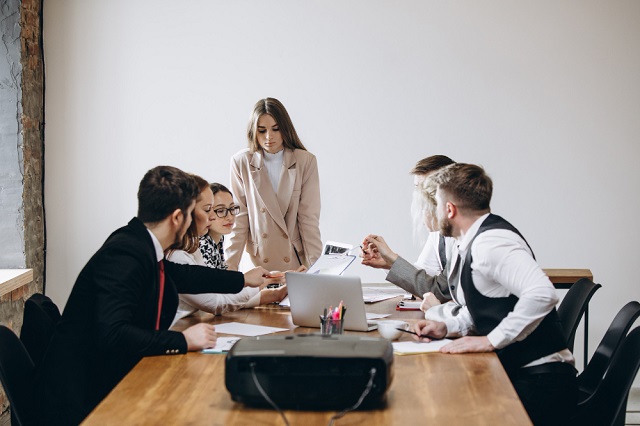 Tier2Tek Staffing, a distinguished provider of staffing, recruitment, and direct hire placement services, has established a strong presence in Wisconsin. Catering to the unique needs of hiring managers and job seekers alike, our agency specializes in connecting Wisconsin's diverse industries with top-tier talent.
Whether it's finding the perfect fit for a burgeoning business in Milwaukee or sourcing skilled professionals for a thriving enterprise in Madison, Tier2Tek Staffing stands as a pivotal resource in Wisconsin's dynamic employment landscape. Our commitment to excellence and a deep understanding of the local market ensures that we consistently deliver exceptional staffing solutions across the state.
---
Comprehensive Staffing Solutions in Wisconsin
Tier2Tek Staffing stands as a beacon of professional staffing and recruitment excellence in Wisconsin. Our mission is to bridge the gap between talented individuals and dynamic companies. We understand that each organization is unique, and we pride ourselves on providing personalized staffing solutions that align with the specific needs and culture of your business. Whether you're in Milwaukee's bustling cityscape or the quieter corners of Madison, our tailored approach ensures that your staffing needs are met with precision and care.
Personalized Approach: Customized staffing solutions to fit the unique culture and needs of your business.
Statewide Coverage: Serving all of Wisconsin, from bustling Milwaukee to serene Madison.
Diverse Industry Expertise: Proficient in catering to various industries across the state.
---
Your Partner in Recruitment Excellence
As a dedicated recruitment agency in Wisconsin, Tier2Tek Staffing excels in connecting the right talent with the right opportunities. Our recruitment process is thorough, ensuring that each candidate not only meets the required skill set but also complements your company's ethos and values. This meticulous approach results in a higher success rate and long-term employment stability.
Thorough Recruitment Process: Ensuring skill and cultural fit for higher success rates.
Long-Term Employment Stability: Focused on lasting employment relationships.
Local Expertise: In-depth understanding of Wisconsin's job market and industry trends.
---
Streamlining Your Staffing Needs
Tier2Tek Staffing is your go-to staffing agency in Wisconsin, dedicated to simplifying the hiring process. We recognize the challenges businesses face in finding the right talent. Our team of experts uses a streamlined approach to reduce hiring timeframes, ensuring that your staffing needs are met swiftly and efficiently.
Efficient Hiring Process: Reducing timeframes for filling positions.
Expert Staffing Team: Experienced professionals dedicated to your staffing success.
Rapid Response: Quick and effective solutions to meet urgent staffing needs.
---
Direct Hire Placement: Connecting Talent with Opportunity
In Wisconsin, our placement agency is known for its exceptional direct hire placement services. We focus on understanding the long-term goals of both job seekers and employers, ensuring that each placement is a step towards achieving those objectives. This approach leads to more satisfying and productive working relationships.
Alignment with Long-Term Goals: Placing candidates in roles that advance their career aspirations.
Satisfying Work Relationships: Ensuring mutually beneficial placements for employers and employees.
Comprehensive Candidate Evaluation: In-depth assessment to find the perfect match for your company.
---
A Focus on Wisconsin's Diverse Industries
Wisconsin's economic landscape is as diverse as its geography, ranging from manufacturing and agriculture to healthcare and information technology. Tier2Tek Staffing has developed a deep understanding of these industries, allowing us to cater effectively to each sector's unique staffing requirements.
Industry-Specific Expertise: Specialized knowledge in various sectors including manufacturing, healthcare, and IT.
Adaptive Staffing Strategies: Tailored strategies to meet the specific needs of different industries.
Local Market Insight: Leveraging our understanding of Wisconsin's economic landscape for better staffing solutions.
---
Commitment to Quality and Professionalism
Our commitment to quality and professionalism sets Tier2Tek Staffing apart in the Wisconsin staffing and recruitment market. We believe in building relationships based on trust and transparency, ensuring that every interaction with our clients and candidates reflects our high standards.
Trust and Transparency: Building strong, honest relationships with clients and candidates.
High Standards of Service: Upholding excellence in every aspect of our staffing and recruitment services.
Reliable Partnerships: Being a dependable partner in your staffing and recruitment journey.
---
Cities We Work in