Tier2Tek Staffing Solutions in Tacoma

Tier2Tek Staffing, a premier recruitment, staffing, and direct hire placement agency, has established itself as a pivotal force in Tacoma's employment sector. Catering to both hiring managers and job seekers, our agency offers a comprehensive suite of services tailored to the unique demands of the local job market.
In Tacoma, we are recognized for our proficiency in connecting the right talent with the right opportunities, fostering professional growth and organizational success. Our expertise and deep understanding of the nuances of Tacoma's dynamic workforce landscape make us an invaluable partner for anyone navigating the complex world of employment in this thriving city.
---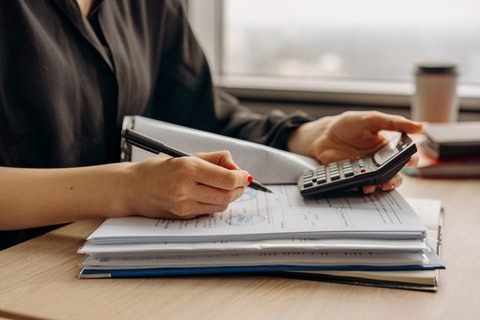 Comprehensive Staffing Solutions in Tacoma
Tier2Tek Staffing excels in bridging the gap between talented individuals and dynamic organizations in Tacoma. Our expertise in recruitment, staffing, and direct hire placement ensures that both hiring managers and job seekers find their perfect match. We understand the unique dynamics of Tacoma's job market and work tirelessly to provide solutions that are not just effective but also tailored to the specific needs of our clients and candidates.
Local Market Insight: Deep understanding of Tacoma's employment landscape.
Customized Solutions: Tailored strategies for recruitment and staffing.
Perfect Matchmaking: Connecting the right candidates with the right roles.

Your Recruitment Agency Partner in Tacoma
Navigating the recruitment landscape requires a knowledgeable partner. At Tier2Tek Staffing, we specialize in understanding the unique needs of Tacoma's diverse job market. We connect hiring managers with skilled professionals, streamlining the recruitment process for efficiency and success. Our team is adept at identifying the nuances of various industries, ensuring that each placement is a step towards organizational excellence.
Industry Expertise: Proficient in multiple sectors and job roles.
Efficient Process: Streamlined recruitment for quick and effective hires.
Quality Talent Pool: Access to a wide range of skilled professionals.
---
Tailored Staffing Agency Services
In Tacoma's competitive job market, Tier2Tek Staffing offers bespoke staffing solutions. Our approach is not one-size-fits-all; we tailor our services to meet the specific needs of each organization. Whether it's temporary staffing or long-term placement, we are committed to finding the right talent for your team. We take pride in our ability to understand and respond to the changing demands of the job market, ensuring that our clients are always ahead of the curve.
Flexible Solutions: From temporary staffing to long-term assignments.
Adaptive Strategies: Responsive to changing market demands.
Client-Centric Approach: Prioritizing your organization's unique needs.
---
Direct Hire Placement: Finding the Right Fit
For those critical roles that require a precise match, our direct hire placement services are invaluable. We take the time to understand both the job seeker's aspirations and the employer's expectations, ensuring a harmonious and productive fit. In Tacoma, Tier2Tek Staffing is synonymous with successful placements. Our meticulous approach to direct hire ensures that each placement is a step towards long-term success for both the employee and the employer.
Detailed Assessment: In-depth understanding of candidate and employer needs.
Long-Term Success: Focused on sustainable and mutually beneficial placements.
High Success Rate: Proven track record in finding the perfect matches.
---
Local Expertise, Global Reach
While deeply rooted in Tacoma, Tier2Tek Staffing brings a global perspective to recruitment and staffing. This unique blend of local understanding and broad reach ensures that we stay ahead in the fast-evolving job market, providing our clients and candidates with unparalleled opportunities. Our team is adept at leveraging our global network to bring the best talent to Tacoma, and conversely, to offer local talent international opportunities.
Global Network: Access to international talent and opportunities.
Local Focus: Deep understanding of Tacoma's unique business environment.
Broad Horizons: Offering local talent global exposure.
---
Connect with Tacoma's Top Talent
At Tier2Tek Staffing, we're more than just a staffing agency; we're your strategic partner in Tacoma's dynamic employment landscape. Connect with us to discover how we can help you navigate your staffing needs with expertise and precision. Whether you are a local startup or a multinational corporation, our team is ready to provide you with staffing solutions that make a difference.
Strategic Partnership: More than a service provider, a business ally.
Diverse Clientele: Serving startups to multinational corporations.
Expert Guidance: Navigate your staffing needs with our expert team.