Tier2Tek Staffing Solutions in McKinney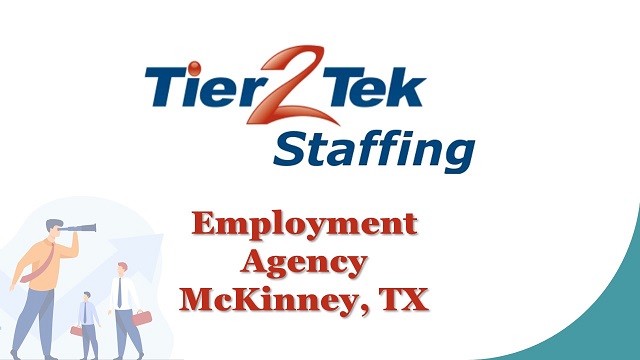 Tier2Tek Staffing, a distinguished staffing, recruitment, and direct hire placement agency, proudly serves the vibrant community of McKinney, TX. Our expertise in connecting talented individuals with leading companies makes us a vital resource in this dynamic market.
Whether it's aiding job seekers in finding their ideal roles or assisting hiring managers in discovering exceptional talent, our services are tailored to meet the unique needs of the McKinney employment landscape. At Tier2Tek Staffing, we're committed to fostering successful employment relationships that contribute to the growth and vitality of the local business community.
---

Comprehensive Recruitment Solutions in McKinney, TX
Tier2Tek Staffing, situated in the vibrant community of McKinney, TX, is renowned for its comprehensive approach to staffing, recruitment, and direct hire placement. Our mission is to streamline the connection between skilled job seekers and discerning hiring managers, ensuring an optimal fit for both parties. We understand the nuances of the McKinney job market, making us adept at navigating its unique challenges and opportunities. Our goal is to create lasting employment relationships that contribute to the growth and success of both individuals and businesses.
Local Market Insight: Deep understanding of McKinney's job landscape.
Diverse Industry Knowledge: Expertise across various sectors.
Lasting Employment Relationships: Fostering connections that grow businesses and careers.
Tailored Recruitment Strategies: Personalized approaches for each client and candidate.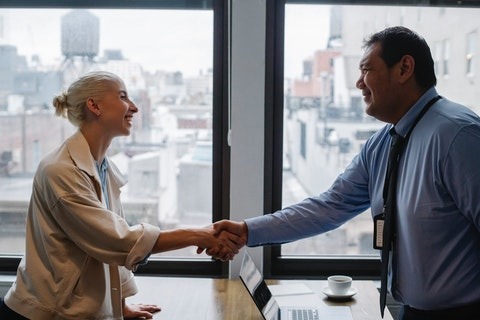 Your Partner in Staffing Excellence
In McKinney, Tier2Tek Staffing stands out as a leading staffing agency, deeply committed to understanding and addressing the specific needs of local businesses. Our approach is not just about filling positions but about creating synergies between companies and professionals. We pride ourselves on our ability to identify the unique qualities of our clients and candidates, facilitating placements that are mutually beneficial and conducive to long-term success.
Synergistic Placements: Aligning candidate skills with company culture and needs.
Comprehensive Support: From initial consultation to final placement.
Quality Assurance: Rigorous vetting and matching processes.
Local Business Understanding: Tailored solutions for McKinney's business community.
---
Recruitment Agency: Your Gateway to Top Talent
Tier2Tek Staffing excels as a recruitment agency in McKinney, TX, by adopting a proactive and strategic approach to sourcing talent. Our methodology is not just about filling vacancies but about understanding the ethos and requirements of each role. We leverage our extensive network and cutting-edge recruitment tools to ensure that every candidate we present is a potential asset to your team, thereby elevating your business's productivity and morale.
Strategic Sourcing: Utilizing advanced tools to find the best talent.
Role-Specific Recruitment: Understanding the unique demands of each position.
Extensive Candidate Network: Access to a wide pool of qualified professionals.
Productivity Enhancement: Placing candidates who positively impact business goals.
---
Placement Agency: Where Opportunities Meet Aspiration
Our placement services in McKinney are designed to align the career aspirations of job seekers with the perfect opportunities. We take a dual approach, focusing equally on the needs of businesses and the ambitions of candidates. This balance ensures a harmonious work environment and high job satisfaction, which is crucial for long-term employment stability and success.
Dual Focus: Balancing business needs and candidate aspirations.
Harmonious Work Environment: Ensuring compatibility and satisfaction.
Career Advancement: Supporting candidates in achieving their professional goals.
Long-term Stability: Fostering placements that last.
---
Direct Hire Placement: Streamlining Your Hiring Process
Our direct hire placement services in McKinney are designed to alleviate the complexities and time-consuming aspects of the hiring process. We take on the heavy lifting, from sourcing to screening, ensuring that you are presented with candidates who are not only skilled but also a cultural fit for your organization. This approach significantly reduces the time-to-hire, allowing you to focus on your core business activities while we handle the intricacies of recruitment.
Efficient Hiring Process: Reducing time and effort in recruitment.
Cultural Fit Assessment: Ensuring candidates align with company values.
Reduced Time-to-Hire: Quick, yet thorough candidate placement.
Business Focus: Allowing companies to concentrate on core operations.
---
McKinney's Choice for Staffing and Recruitment
Our dedication to excellence and in-depth understanding of the McKinney job market has made Tier2Tek Staffing the go-to choice for businesses and job seekers alike. Whether you are looking to fill a position or seeking your next career opportunity, we are here to provide a seamless, professional, and personalized experience. Partner with us and experience the difference that a committed and knowledgeable staffing agency can make.
Local Market Expertise: Trusted knowledge of McKinney's employment landscape.
Professional and Personalized Service: Catering to unique needs with a professional touch.
Seamless Experience: Smooth and efficient process for clients and candidates.
Commitment to Excellence: Unwavering dedication to providing top-quality service.