Tier2Tek Staffing Solutions in Rochester

Welcome to Tier2Tek Staffing, a leader in staffing, recruitment, and direct hire placement in Rochester. With a deep understanding of the local job market and a commitment to excellence, we offer specialized services tailored to the unique needs of hiring managers and job seekers in this dynamic region.
Whether you are looking to fill a critical position in your company or seeking your next career opportunity, Tier2Tek Staffing is your trusted partner in navigating the vibrant employment landscape of Rochester.
---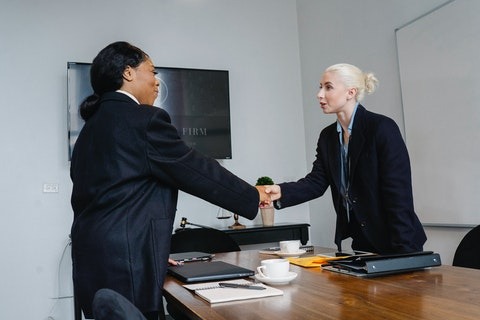 Expert Staffing Solutions in Rochester
Your Premier Recruitment Partner: At Tier2Tek Staffing, we are dedicated to elevating the staffing experience in Rochester. Our approach is not just about filling positions; it's about understanding the complexities and nuances of the local job market. We work closely with both job seekers and hiring managers to ensure a perfect match. Our expertise in various industries allows us to provide candidates who are not just qualified, but who also share your company's values and vision.
Local Market Insight: Deep understanding of Rochester's job market.
Holistic Approach: We consider company culture and candidate aspirations.
Diverse Industries: Expertise in multiple sectors for tailored staffing solutions.

Your Recruitment Partner in Rochester
Strategic Recruitment Solutions: At Tier2Tek Staffing, we believe in a strategic approach to recruitment. Our team in Rochester is adept at understanding the specific needs of different industries and roles, ensuring that we deliver candidates who can make an immediate impact. We provide continuous support and guidance throughout the recruitment process, ensuring that both employers and candidates feel confident and informed.
Industry-Specific Expertise: Catering to the unique needs of various industries.
Supportive Guidance: Continuous assistance throughout the recruitment process.
Quality Candidates: Access to a pool of highly skilled and vetted professionals.
---
Direct Hire Placement: Matching Talent with Opportunity
Seamless Direct Hire Services: Our direct hire placement service in Rochester is designed to make the hiring process efficient and stress-free. We take care of the entire recruitment cycle – from sourcing to screening to selection. By understanding your long-term goals, we ensure that the candidates we place will drive growth and innovation in your organization.
Comprehensive Recruitment Cycle: From sourcing to placement.
Long-term Goals Alignment: Matching candidates who fit your future vision.
Growth and Innovation: Candidates who contribute to your organization's success.
---
Tailored Staffing Solutions for Rochester's Diverse Industries
Customized Staffing for Every Sector: Rochester's economic landscape is rich and varied, and Tier2Tek Staffing is equipped to cater to its diverse staffing needs. Whether you're in the burgeoning tech sector, the robust healthcare industry, or any other field, our staffing solutions are tailored to meet your specific requirements. We leverage our local knowledge and industry expertise to provide staffing solutions that are not just effective but also forward-thinking.
Sector-Specific Staffing: Specialized solutions for different industries.
Local Knowledge and Expertise: Leveraging Rochester's unique economic landscape.
Forward-Thinking Solutions: Innovative staffing strategies that look to the future.
---
Why Choose Tier2Tek Staffing in Rochester?
Your Trusted Staffing Ally: Choosing Tier2Tek Staffing means you're opting for a partner who understands your needs and the local market intricacies. Our commitment to excellence and our deep roots in Rochester make us uniquely positioned to offer unparalleled staffing and recruitment services. We're not just a service provider; we're your ally in navigating the complex job market.
Commitment to Excellence: A steadfast dedication to delivering quality services.
Deep Local Roots: Understanding and leveraging Rochester's unique market.
Unparalleled Services: Comprehensive solutions that go beyond standard staffing.
---
Connect With Us Today
Embark on Your Success Journey: Whether you're a company seeking top talent or a professional looking for your next career move in Rochester, Tier2Tek Staffing is here to facilitate your journey. Get in touch with us today to experience a partnership that transforms your staffing and recruitment challenges into opportunities for growth and success.
For Companies: Find the perfect match for your team.
For Professionals: Access exciting career opportunities.
Transformative Partnerships: Turning staffing challenges into success stories.