Tier2Tek Staffing Solutions in New York State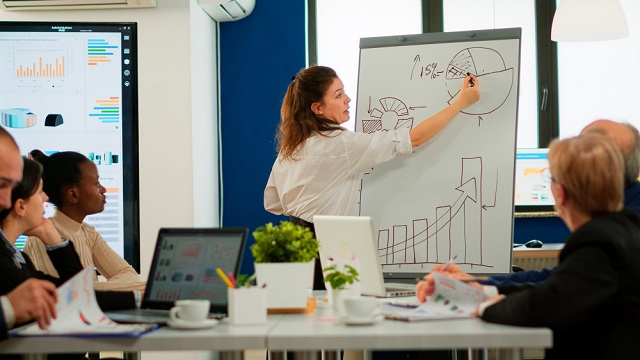 Tier2Tek Staffing, a distinguished staffing and recruitment agency, offers an array of specialized services in New York State. Renowned for our expertise in staffing, recruitment, and direct hire placement, we are committed to meeting the diverse needs of businesses and job seekers throughout this vibrant region.
Our approach is uniquely tailored to the dynamic and diverse landscape of New York's job market, ensuring that each placement is not only a perfect fit for the role but also contributes to the long-term success of both the organizations and the individuals we serve.
---
Expert Staffing Solutions in New York State
Tier2Tek Staffing, a renowned recruitment agency, is dedicated to providing unparalleled staffing solutions across New York State. We understand the unique challenges and opportunities within the New York job market and tailor our services to meet the specific needs of both hiring managers and job seekers. Our approach is not just about filling positions; it's about understanding the culture and needs of each organization, ensuring a perfect synergy between the employer and the employee.
Wide Reach: Extensive network across various industries in New York.
Customized Solutions: Personalized staffing strategies to meet unique business needs.
Quality Assurance: Rigorous candidate vetting for optimal job placements.
Long-term Success: Focused on creating enduring employment relationships.
---
Tailored Recruitment Agency Services
At Tier2Tek Staffing, we take pride in our ability to offer bespoke recruitment services that cater to the diverse requirements of New York's businesses. Whether it's sourcing the perfect candidate for a niche role or providing a selection of top talent for various positions, our team is dedicated to delivering excellence. We prioritize understanding the specific needs and goals of each organization, ensuring that our recruitment solutions are not just effective but also strategically aligned with your business objectives.
Specialized Recruitment: Expertise in various sectors for precise candidate matching.
Efficient Process: Streamlined recruitment for faster, effective hiring.
Client-Centric Approach: Prioritizing your business needs and goals.
Skilled Candidates: Access to a pool of highly qualified professionals.
---
Comprehensive Staffing Agency Expertise
Our staffing services at Tier2Tek Staffing are designed to flexibly adapt to the ever-changing demands of New York's dynamic business environment. We provide staffing solutions ranging from short-term temporary assignments to long-term projects, ensuring that your organization has the right talent at the right time. Our commitment is to alleviate the staffing challenges your business may face, allowing you to focus on growth and success.
Flexible Staffing: Solutions for temporary, part-time, and full-time staffing needs.
Adaptive Strategies: Responsive to the changing demands of your business.
Quality Talent Pool: Access to a diverse and skilled workforce.
Business Support: Dedicated support to ensure seamless staffing transitions.
---
Direct Hire Placement with a Personal Touch
In our direct hire placement service, we go beyond the resume to understand the individual behind the qualifications. We believe in creating connections that lead to fulfilling careers for candidates and a strong workforce for businesses. Our process involves a deep dive into the candidate's skills, aspirations, and fit for your company's culture, ensuring a mutually beneficial and lasting employment relationship.
Personalized Matching: In-depth understanding of both candidate and company needs.
Cultural Fit: Emphasis on aligning candidates with your company's values and culture.
Long-Term Success: Focused on placements that foster career growth and organizational stability.
Expert Guidance: Professional advice and support throughout the hiring process.
---
Partnering with New York's Finest
At Tier2Tek Staffing, we are more than a staffing agency; we are a key player in the growth and success of businesses in New York State. We understand the pulse of New York's diverse economy and leverage this knowledge to provide exceptional staffing and recruitment services. Our commitment to building strong relationships with both hiring managers and job seekers is the cornerstone of our success in the New York job market.
Local Expertise: Deep understanding of New York's job market and industry trends.
Strategic Partnerships: Building long-term relationships with businesses and candidates.
Innovative Solutions: Continuously evolving our services to meet market demands.
Success Stories: A proven track record of successful placements across New York.
---
Commitment to Excellence in Recruitment and Staffing
Our unwavering commitment to excellence sets us apart in the New York recruitment and staffing industry. At Tier2Tek Staffing, every placement is a testament to our dedication to quality and precision. We are not just filling positions; we are crafting the future of businesses and careers, ensuring that every match we make promotes growth, satisfaction, and success for both parties involved.
Excellence in Service: Unmatched dedication to quality in every placement.
Holistic Approach: Considering all aspects of recruitment and staffing.
Positive Impact: Focusing on placements that benefit both businesses and individuals.
Continuous Improvement: Always striving to enhance our services and outcomes.
---
Cities We Staff in
Don't see your city? Contact us! We can provide expert recruiting anywhere.