Tier2Tek Staffing Solutions in New Jersey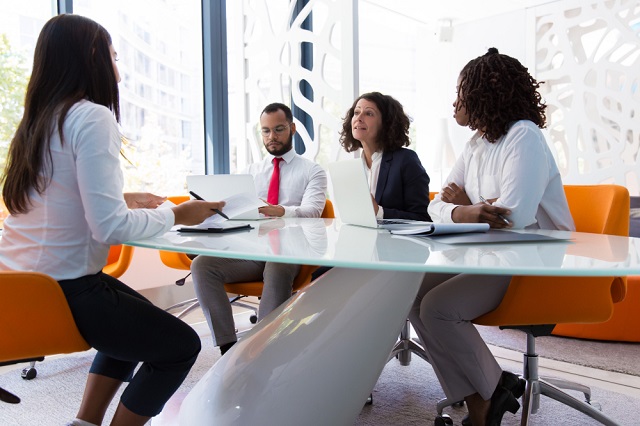 In New Jersey, Tier2Tek Staffing stands out as a distinguished provider of staffing, recruitment, and direct hire placement services. Catering to the unique needs of both hiring managers and job seekers, our agency has established a strong foothold in the local job market. With an unwavering commitment to quality and a deep understanding of the diverse industries within New Jersey, Tier2Tek Staffing is dedicated to connecting the right talent with the right opportunities, ensuring successful placements that benefit both employers and candidates alike.
Whether it's navigating the complexities of the recruitment process or providing tailored staffing solutions, our expertise and localized approach make us an invaluable partner in the New Jersey employment landscape.
---
Comprehensive Staffing Solutions in New Jersey
At Tier2Tek Staffing, we understand the unique challenges and opportunities within the New Jersey job market. Our team is dedicated to providing top-notch staffing, recruitment, and direct hire placement services, designed to meet the specific needs of both hiring managers and job seekers in this dynamic region. With our deep local knowledge and industry expertise, we are committed to delivering quality candidates and fulfilling employment opportunities.
Local Insights: Profound understanding of New Jersey's job market dynamics.
Diverse Industries: Serving a wide range of sectors including IT, healthcare, finance, and more.
Tailored Solutions: Customized staffing services to meet unique client needs.
---
Recruitment Agency: Your Partner in Talent Acquisition
Tier2Tek Staffing is not just a recruitment agency; we are your strategic partner in talent acquisition in New Jersey. Our experienced recruiters use a combination of technology and personal insights to identify candidates who not only have the right skills but also fit your company culture. We streamline the hiring process, saving time and resources while ensuring you get the best talent.
Efficient Matching: Utilizing advanced tools to match skills and cultural fit.
Time-Saving: Streamlining the recruitment process for efficiency.
Quality Talent: Access to a wide pool of vetted candidates.
---
Staffing Agency: Meeting Your Workforce Needs
As a leading staffing agency in New Jersey, Tier2Tek Staffing excels in addressing your immediate workforce needs. Whether it's temporary staffing to cover seasonal peaks or long-term placements, our agile approach ensures that your company is never short-staffed. We provide skilled professionals who can seamlessly integrate into your team and contribute effectively from day one.
Flexible Staffing: Solutions for temporary, seasonal, or long-term needs.
Seamless Integration: Professionals who fit right into your team.
Diverse Skill Sets: Access to candidates with a broad range of expertise.
---
Placement Agency: Your Gateway to Ideal Opportunities
At Tier2Tek Staffing, we understand that finding the right job in New Jersey can be a challenge. As a premier placement agency, we are dedicated to connecting job seekers with opportunities that align with their career goals and skills. Our personalized approach ensures that you are not just placed in a job, but in a role that fosters career growth and satisfaction.
Career Alignment: Matching job seekers with roles that fit their career goals.
Personalized Approach: Understanding individual needs and aspirations.
Growth Opportunities: Connecting candidates with roles that offer potential for advancement.
---
Local Expertise, Global Standards
Tier2Tek Staffing combines local expertise in New Jersey with global recruitment standards to provide exceptional service. Our team is adept at understanding the nuances of the local job market while applying international best practices in staffing and recruitment. This unique blend ensures that our clients and candidates receive a service that is both locally relevant and globally competitive.
Global Best Practices: Implementing international standards in recruitment.
Local Nuance: Deep understanding of New Jersey's employment landscape.
Competitive Edge: Providing services that stand out in the global market.
---
Unwavering Commitment to Quality and Excellence
Our commitment at Tier2Tek Staffing goes beyond meeting your immediate staffing needs. We strive to build lasting relationships with our clients and candidates in New Jersey, ensuring a high level of satisfaction and success. Our focus on quality and excellence is evident in every aspect of our service, from the initial consultation to the final placement.
Lasting Relationships: Building strong connections with clients and candidates.
Consistent Quality: Maintaining high standards in all our services.
Success-Oriented: Focused on the successful outcomes for all parties involved.
---
In New Jersey, Tier2Tek Staffing is your go-to source for all staffing, recruitment, and placement needs. Our comprehensive approach, combined with our local expertise and commitment to quality, ensures that we are not just meeting expectations, but consistently exceeding them.
---
Cities We Work in
Don't see your city? Contact us! We can provide expert recruiting anywhere.