Tier2Tek Staffing Solutions in Omaha

Tier2Tek Staffing, a premier staffing and recruitment agency, offers unparalleled services in Omaha, catering to the diverse needs of hiring managers and job seekers alike. Specializing in staffing, recruitment, and direct hire placement, our agency is dedicated to connecting top talent with leading companies in the region.
With a deep understanding of Omaha's unique job market, Tier2Tek Staffing expertly navigates the complexities of the employment landscape, providing tailored solutions that ensure the right fit for both employers and candidates. Whether it's filling a critical position or finding the perfect job opportunity, our commitment to excellence and personalized approach makes us a trusted partner in Omaha's vibrant employment sector.
---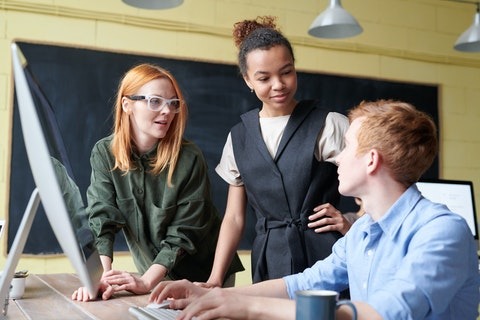 Comprehensive Staffing Solutions in Omaha
Tier2Tek Staffing is a distinguished leader in Omaha's staffing and recruitment sector. Our commitment to excellence is reflected in our deep understanding of the local job market and our ability to connect job seekers with ideal opportunities. We specialize in a variety of industries, offering a broad range of staffing services to meet the unique needs of each client. Whether it's short-term assignments, seasonal positions, or permanent roles, our aim is to create successful employment relationships that benefit both employers and job seekers.
Diverse Industry Expertise: From tech to healthcare, we cover a wide array of sectors.
Customized Staffing Solutions: Tailoring our services to meet your specific needs.
Quality Candidates: Rigorous screening ensures only the best talent for your business.
Local Market Insight: Deep understanding of Omaha's job landscape.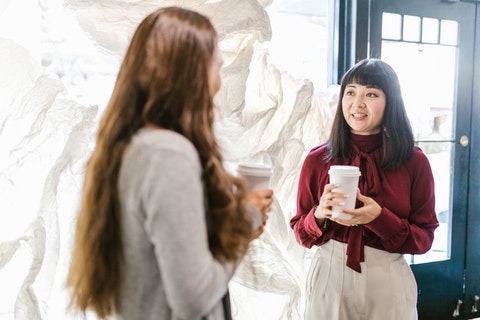 Your Recruitment Agency Partner in Omaha
As your recruitment agency partner in Omaha, Tier2Tek Staffing offers more than just candidate placement. We immerse ourselves in your company's culture and values to ensure that the professionals we recommend will seamlessly integrate into your team. Our proactive approach includes staying abreast of the latest industry trends and leveraging our extensive network to attract top talent. This dedication to excellence makes us a trusted partner in your recruitment process.
Cultural Fit Analysis: Ensuring candidates align with your company's ethos.
Extensive Talent Network: Access to a wide pool of qualified professionals.
Industry Trend Awareness: Keeping up with changes to provide relevant advice.
Personalized Service: Dedicated account managers for each client.
---
Omaha's Premier Staffing Agency
As Omaha's premier staffing agency, Tier2Tek Staffing prides itself on its ability to deliver flexible and efficient staffing solutions. Our approach is twofold: we provide companies with the agility to meet their fluctuating staffing needs while also offering candidates opportunities that match their skills and career aspirations. This dual focus ensures that we not only meet but exceed the expectations of both employers and job seekers.
Flexible Staffing Options: Temporary, part-time, and full-time placements.
Skill-Matched Candidates: Ensuring the right talent for the right role.
Rapid Response Time: Quick turnaround to meet urgent staffing needs.
Career Development: Supporting candidates in their professional growth.
---
Direct Hire Placement Expertise in Omaha
In the realm of direct hire placement in Omaha, Tier2Tek Staffing excels by offering a meticulous and personalized approach. We understand the significance of long-term placements and the impact they have on your organization. Our experienced recruiters employ a thorough vetting process, assessing not just the skills but also the potential cultural fit of each candidate. This holistic approach ensures that the professionals we place will not only meet but will excel in their new roles.
Thorough Vetting Process: Comprehensive evaluation of skills and compatibility.
Long-Term Placement Focus: Aiming for enduring employment relationships.
Cultural Compatibility Assessment: Ensuring a harmonious workplace environment.
Ongoing Support: Continuous assistance throughout the placement process.
---
Your Strategic Partner for Growth in Omaha
At Tier2Tek Staffing, we position ourselves as more than just a service provider; we are a strategic ally in your growth journey. Our extensive knowledge of the Omaha job market and industry dynamics positions us uniquely to offer insightful staffing solutions. We understand that each hiring manager and job seeker has unique needs, and our role is to fulfill those needs effectively and efficiently, fostering long-term partnerships that drive success.
Strategic Staffing Insights: Leveraging local market knowledge for better placements.
Customized Recruitment Strategies: Tailored to meet specific business objectives.
Partnership Approach: Building lasting relationships with clients and candidates.
Comprehensive Support: From initial consultation to post-placement follow-up.