Tier2Tek Staffing Solutions in Kansas City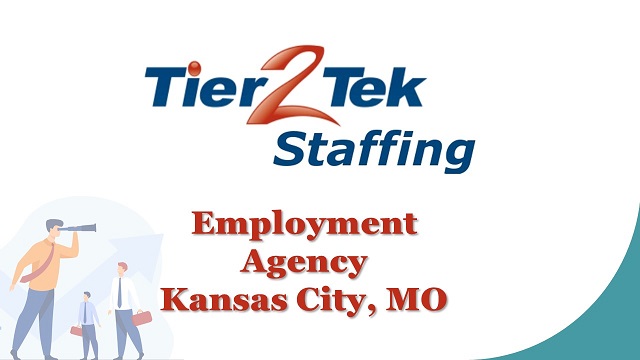 Tier2Tek Staffing stands as a beacon of excellence in staffing, recruitment, and direct hire placement services in Kansas City, MO. Our firm is dedicated to connecting talented job seekers with leading companies in the region, creating synergies that propel both individual careers and organizational success.
Leveraging our deep understanding of the local job market and diverse industry needs, we provide bespoke staffing solutions that align with the unique aspirations of both hiring managers and job candidates, fostering growth and opportunity in the vibrant heart of Missouri.
---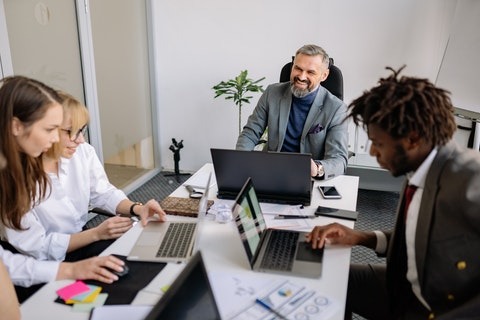 Exceptional Staffing and Recruitment Solutions in Kansas City
At Tier2Tek Staffing, our mission is to provide unparalleled staffing, recruitment, and direct hire placement services in the heart of Kansas City, MO. We understand that the success of a business is deeply intertwined with the quality of its workforce. That's why we dedicate ourselves to understanding the unique needs of each organization and job seeker we work with. By leveraging our extensive industry experience and deep local knowledge, we ensure that every placement is not just a fit, but a strategic asset to both employers and job candidates.
Key Features of Our Services:
Local Expertise: Deep understanding of Kansas City's job market dynamics.
Customized Strategies: Tailored recruitment plans to meet specific organizational needs.
Quality Matches: Focus on creating long-lasting employment relationships.
Diverse Industry Coverage: Expertise in staffing for various sectors including IT, healthcare, and finance.
Professional Support: Ongoing assistance and guidance throughout the recruitment process.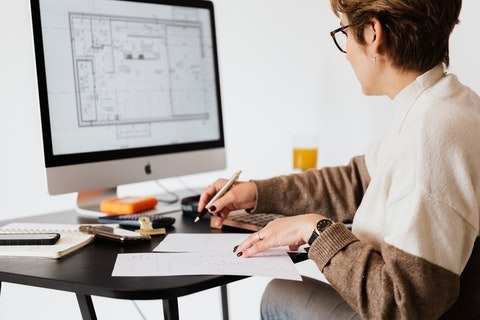 Your Trusted Recruitment Agency in the Heart of Kansas City
As a leading recruitment agency in Kansas City, Tier2Tek Staffing is committed to setting the standard for excellence. We understand the intricacies of recruiting in a city as vibrant and diverse as Kansas City. Our approach combines industry best practices with a deep understanding of local market trends, enabling us to provide bespoke recruitment solutions. Whether it's a startup looking for its first hire or a large corporation seeking to expand its team, we are equipped to meet every challenge with precision and professionalism.
Why Choose Us:
Expert Matchmaking: Proven track record of connecting the right candidates with the right roles.
Adaptive Strategies: Agile recruitment methods that evolve with the market.
Comprehensive Support: From initial job posting to final placement.
Trusted by Locals: Strong relationships with Kansas City's business community.
Ethical Practices: Commitment to fairness, transparency, and integrity in all our dealings.
---
Staffing Agency with a Personal Touch
Tier2Tek Staffing is not just another staffing agency; we are your partners in success. We believe that the best staffing outcomes arise from a deep understanding of both the employer's business culture and the candidate's career aspirations. This approach enables us to create matches that lead to productive, fulfilling work environments. We take pride in our ability to provide personalized staffing solutions that resonate with the unique pulse of Kansas City's corporate landscape.
Our Staffing Approach:
Personalized Matching: Focusing on cultural fit and career goals.
Extensive Candidate Pool: Access to a wide range of talented professionals.
Rigorous Screening: Ensuring candidates meet the highest standards.
Speed and Efficiency: Quick turnarounds without compromising quality.
Continuous Support: Ongoing assistance for both employers and employees.
---
Direct Hire Placement: Connecting Talent with Opportunity
In Kansas City's competitive business environment, finding the right talent is crucial. Tier2Tek Staffing specializes in direct hire placements, connecting businesses with pre-vetted, top-tier candidates. Our process is thorough yet efficient, minimizing the time and resources typically spent on hiring. We focus on understanding the specific requirements of each role and the overall objectives of the hiring organization, ensuring that each placement is a strategic addition to the team.
Direct Hire Placement Benefits:
Strategic Alignment: Matching candidates with organizational goals and values.
Time and Cost Efficiency: Reducing the hiring cycle and associated costs.
High-Caliber Talent: Access to a network of exceptional candidates.
Risk Mitigation: Thorough vetting to ensure quality and reliability.
Long-term Success: Focused on placements that drive growth and innovation.
---
Tailored Solutions for Kansas City's Diverse Job Market
Kansas City's job market is as diverse as its cultural landscape, requiring a staffing and recruitment approach that is equally varied and adaptable. At Tier2Tek Staffing, we cater to a broad spectrum of industries, understanding the unique challenges and opportunities each sector presents. Our tailored solutions are designed not just to fill vacancies but to enhance the overall productivity and innovation within organizations.
Industry-Specific Expertise:
Wide Range of Sectors: From tech startups to healthcare giants.
Customized Recruitment Plans: Tailored to the specific needs of each industry.
In-Depth Industry Knowledge: Stay ahead of industry trends and demands.
Skilled Professionals: Access to a diverse talent pool with specialized skills.
Commitment to Excellence: Ensuring quality placements that drive industry success.
---
Your Partner in Building a Stronger Workforce in Kansas City
Our commitment at Tier2Tek Staffing goes beyond mere placements. We aim to be a driving force in the development of Kansas City's workforce. Our approach is holistic, focusing on the long-term success of both businesses and job seekers. We believe in building relationships, understanding aspirations, and creating opportunities that lead to sustained growth and prosperity in the community.