Tier2Tek Staffing Solutions in Boston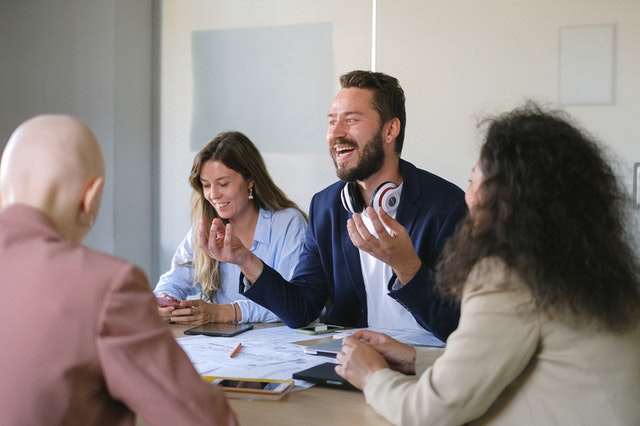 Tier2Tek Staffing, a premier staffing, recruitment, and direct hire placement agency, offers its specialized services in the bustling city of Boston. Tailored to meet the unique demands of Boston's diverse and dynamic job market, Tier2Tek Staffing expertly bridges the gap between talented job seekers and leading businesses in the area.
By understanding the specific needs of hiring managers and candidates alike, the agency ensures seamless and successful employment matches, contributing significantly to the professional landscape of Boston.
---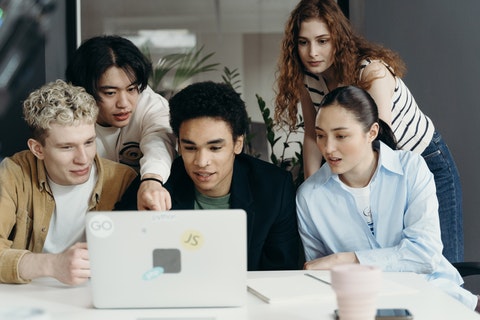 Your Recruitment Partner in Boston: Tier2Tek Staffing
Tier2Tek Staffing: Uniting Talent and Opportunity in Boston
At Tier2Tek Staffing, we are not just a recruitment agency; we are the architects of fruitful career journeys and thriving business teams in Boston. Our profound understanding of the city's economic landscape enables us to provide bespoke recruitment solutions. We bridge the gap between skilled job seekers and Boston's leading companies, fostering relationships that go beyond the typical employer-employee dynamic. Our commitment to both hiring managers and candidates ensures a harmonious match, contributing to the professional growth of individuals and the success of organizations.
Why Choose Tier2Tek Staffing in Boston?
Local Expertise: Deep understanding of Boston's job market and industry trends.
Diverse Talent Pool: Access to a wide range of skilled professionals in various sectors.
Customized Matching: Tailored approach to ensure fit in skills, culture, and career goals.
End-to-End Support: From initial screening to final placement, we offer comprehensive assistance.
Lasting Partnerships: Building long-term relationships with businesses and candidates.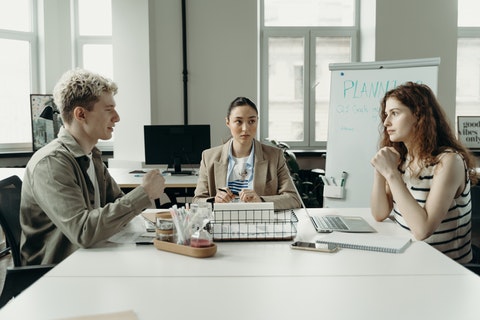 Staffing Solutions Tailored for Boston's Market
Bespoke Staffing for Boston's Unique Business Landscape
Boston's business environment is as diverse as its culture, ranging from thriving tech startups to established financial institutions. Tier2Tek Staffing recognizes this diversity and offers staffing solutions that are as unique as your business. Our team is adept at navigating the complexities of Boston's job market, ensuring that the talent we provide aligns perfectly with your company's specific needs. From temporary staffing to long-term placements, we are dedicated to fueling your company's success with the right people.
Tailored Staffing Solutions for Every Boston Business
Industry-Specific Expertise: Knowledgeable in sectors like technology, finance, healthcare, and more.
Flexible Staffing Models: Offering temporary, permanent, and contract staffing solutions.
Rigorous Screening Process: Ensuring candidates meet your specific qualifications and culture.
Quick Turnaround Time: Efficient processes to fill positions promptly without compromising quality.
Ongoing Support: Continuous assistance and follow-up even after placement.
---
Direct Hire Placement: A Boston Perspective
Finding the Perfect Match in Boston's Job Market
In Boston, where the job market is as competitive as it is diverse, Tier2Tek Staffing excels in making precise direct hire placements. We understand that the right hire can be a game-changer for your business. Therefore, we delve deep into both the candidate's qualifications and your company's culture to ensure a perfect match. Our meticulous approach to direct hire placement helps businesses in Boston not only fill positions but also build teams that drive growth and innovation.
Direct Hire Placement: The Tier2Tek Advantage
Cultural Fit Analysis: Ensuring candidates align with your company's values and culture.
Extensive Candidate Vetting: Thorough assessment of skills, experience, and potential.
Strategic Placement: Aligning candidate strengths with your business objectives.
Long-Term Success Focus: Aiming for placements that contribute to sustained growth.
Personalized Service: Each placement is handled with a personalized, consultative approach.
---
The Tier2Tek Edge: Recruitment Agency Excellence in Boston
Elevating Boston's Recruitment Standards
Tier2Tek Staffing sets a new benchmark for recruitment agency excellence in Boston. We pride ourselves on our professional approach, which blends industry knowledge with a deep understanding of the local job market. This unique combination allows us to provide unparalleled recruitment services that are both efficient and effective. We are not just filling positions; we are helping to shape the future of businesses and careers in Boston.
The Tier2Tek Edge in Recruitment
Proven Track Record: A history of successful placements across various industries in Boston.
Expert Recruitment Team: Experienced professionals dedicated to exceptional service.
Advanced Recruitment Tools: Utilizing the latest technology for efficient candidate sourcing.
Customized Recruitment Strategies: Tailored approaches to meet specific business needs.
Client-Centric Approach: Prioritizing client satisfaction and long-term relationships.
---
Connect with Boston's Top Talent through Tier2Tek Staffing
Bridging Boston Businesses with Exceptional Talent
Tier2Tek Staffing is the conduit through which Boston's businesses connect with its most valuable asset – its people. Our extensive network and in-depth understanding of Boston's diverse job market position us as the premier choice for hiring managers and job seekers alike. By partnering with us, you gain access to a pool of top-tier talent, ready to contribute to your business's success.
Your Gateway to Boston's Top Talent
Extensive Talent Network: Access to a wide range of highly qualified professionals.
Personalized Matching Process: Ensuring the right fit for both businesses and candidates.
Local Market Insights: Leveraging our knowledge of Boston's economic and cultural landscape.
Dedicated Support Team: A team committed to providing ongoing support and guidance.
Efficient Placement Process: Streamlining recruitment for quick and effective hires.
---
Your Staffing and Recruitment Solution in Boston
Tier2Tek Staffing: Synonymous with Success in Boston
In conclusion, Tier2Tek Staffing embodies the spirit, professionalism, and dynamism of Boston. As a leading staffing and recruitment agency, we are dedicated to delivering exceptional service and tangible results. Whether you are looking to hire top talent or seeking your next career opportunity, Tier2Tek Staffing is your partner in success. With our expertise, network, and commitment, we are poised to help you achieve your professional and business goals in Boston.
Tier2Tek Staffing: Your Path to Success in Boston
Comprehensive Service Range: Catering to all your staffing and recruitment needs.
Deep Local Understanding: Expertise in Boston's unique business and job market.
Quality and Integrity: Maintaining the highest standards in every placement.
Strategic Partnerships: Working closely with clients and candidates for mutual success.
Future-Focused Approach: Preparing businesses and individuals for tomorrow's challenges.